Leonardo DiCaprio & Tom Hardy in Epic The Revenant Trailer
Fresh off Academy Awards for Best Picture, Best Director, Best Original Screenplay and Best Cinematographer, Alejandro González Iñárritu and cinematographer Emmanuel Lubezki are back with The Revenant, starring Leonardo DiCaprio and Tom Hardy as two seriously bearded and bedraggled 19th century frontiersmen.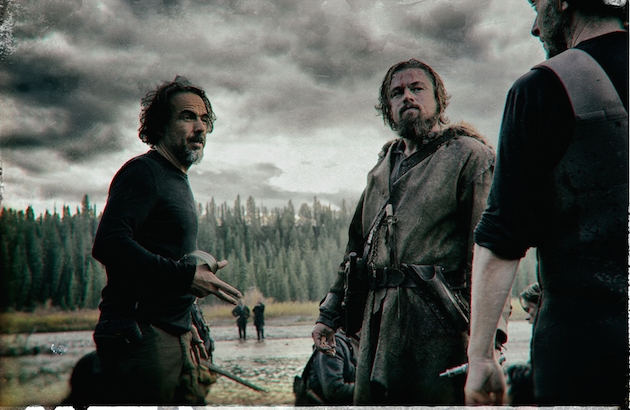 DiCaprio plays Hugh Glass, a man on a revenge mission after being left for dead following a bear attack (glimpsed in the trailer), and is based on true events. Marrying Lubezki's unparalleled cinematography skills to realistic action is a surefire winner—just look what he did for the hugely underrated, terrific Children of Men, to say nothing of his Academy Award winning work on Gravity.
There's a lot of questions in the air about whether DiCaprio will finally nab that Oscar for this performance—teaming up with Iñárritu, Lubezki and Hardy is as good a way to go about that particular mission as possible. But honestly, who cares—what really matters is whether The Revenant will be as good as this trailer suggests, and will be that unlikely, dark Christmas release smash (remember, American Sniper dropped on Christmas last year, and that did okay).
Featured image: Leonardo DiCaprio takes aim as trapper Hugh Glass. Photo by Kimberely French. Courtesy 20th Century Fox.