Fox Releases new Hi-Res Images of Deadpool Characters
If you're not a comic book geek, you might not know who Deadpool is, or how he fits into the seemingly infinite universe of superheroes, villains, mutants, and antiheroes (which is technically where Deadpool falls on the spectrum) that have come to dominate the big screen. Here's a quick crash course: Deadpool is the name taken by former Special Forces operative turned mercenary Wade Wilson, a man who, like X-Men's Wolverine, was experimented on and left with superhuman healing powers and a major chip on his shoulder. What makes Deadpool an intriguing new character is that he's got a demented sense of humor, and from what we can tell so far, his unhealthy revenge rage has no patient mentor like Dr. X, who was able to turn Wolverine's bitterness into fuel for his heroism. As has been reported, Deadpool will be rated R, a rarity for a superhero film looking to capitalize on that sweet PG-13 bank, and as embodied by Ryan Reynolds, will be laced with profanity.
The new photos include some of Deadpool's associates, including Vanessa Carlysle, aka Copycat (Morena Baccarat), Angel Dust (Gina Carano), Weasel (T.J. Miller), Ajax (Ed Skrein),and possibly the best named character in the entire Marvel canon, Negasonic Teenage Warhead (Brianna Hildenbrand).
The film's not out until February 12, 2016, but with these new photos, the buzz from Comic-Con and a coming trailer, we'll be hearing more from Deadpool in the months to come.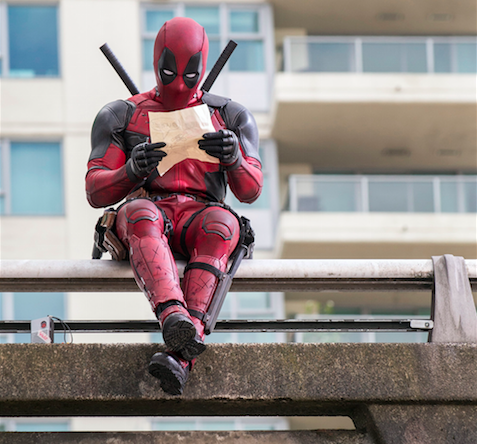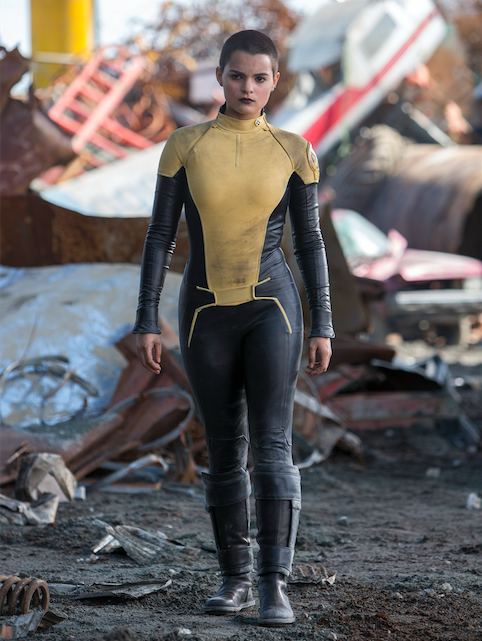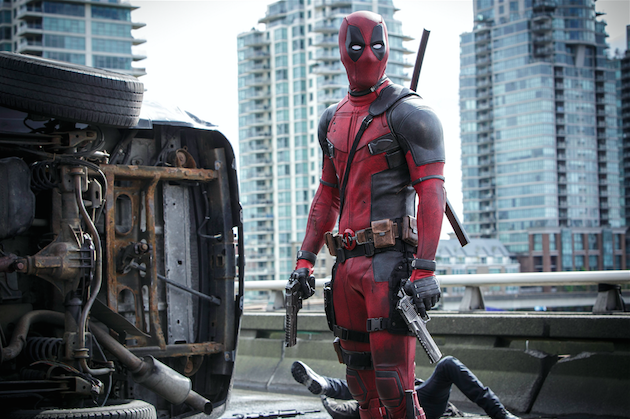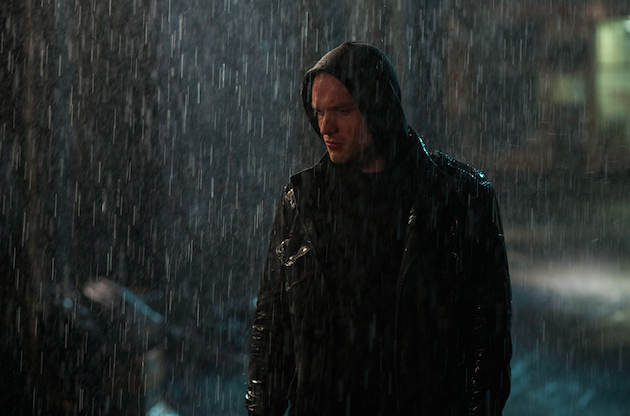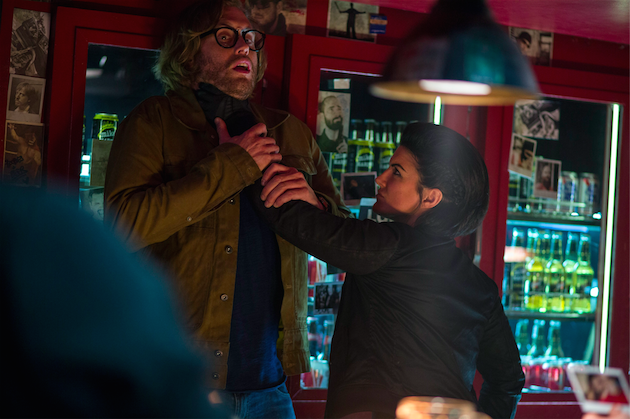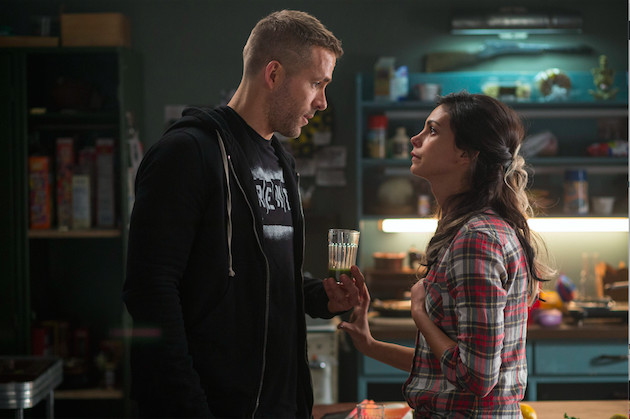 Featured image: Deadpool (Ryan Reynolds) pounces on an adversary. Photo Credit Joe Ledere. Courtesy 20th Century Fox.