Writer/Director Garrett Bradley is an Artist to Watch
If you haven't heard of director Garrett Bradley, you're probably not alone but you will be if eventually, as this is one young director you want to keep an eye on. Bradley's very powerful debut, Below Dreams, is a haunting homage to the beauty and spirit of New Orleans's underside and the passion of those with dreams, both great and small.
Below Dreams is a narrative in the neo-realism style that melds fiction with reality. Set and shot in New Orleans, the film loosely follows the stories of three individuals as they try to realize their dreams in a crumbling post-Katrina world: New Yorker Elliott (Elliott Ehlers), a recent college grad, who took the bus to the NOLA in the hope of reconnecting with an ex-girlfriend, Leanne (Leanne Miller), a single mother with four young children, who despite finding herself homeless, aspires to become an actress or model, and Jamaine (Jamaine Johnson) an ex-con desperately searching for employment so he can support his girlfriend and children.
Bradley's film is unflinching as it speaks a disturbing truth that dares us turn away, but it is near impossible to keep from getting swept up in her complex, touching story. Its effect creeps into the subconscious and lingers long after the film ends.
The making of this film was as untraditional as its film narrative/documentary/dreamlike style. The stories of the characters are vested in a dark reality. The UCLA film school alumna began her project by interviewing Greyhound bus riders in their 20s on trips from her native New York to her new home in New Orleans. After creating a loose script, Bradley looked in an unusual place for her cast. She used Craigslist to find non-professional actors, and then adapted her script to their real-life experiences.
Louisiana, New Orleans and its vibrant filmmaking community have become home to Bradley and fertile territory for subsequent film projects. Her new film, Cover Me, premiered at the International Film Festival Rotterdam in January. It is about a young vocalist who returns to New Orleans. It stars artist Tameka Norris. This film is based on 30 hours of material created by Norris and Bradley, and is part of larger art installation in which New Orleans plays a dominant role.
Here is the edited transcript of our conversation with filmmaker Garrett Bradley:
I'd like to start at the beginning. I read that you came up with the initial script for Below Dreams by riding a Greyhound bus between New York and New Orleans? Did you ride the bus purposely looking for stories for a film or did the idea to do this film come to you while on the bus?
The idea [for the film] came to be really after having done a lot of the interviews. There was an article that came out from the New York Times Magazine called, "What Is It About 20-Somethings?" It was printed almost simultaneous to my travels. I had at this point just a bunch of transcripts and recordings without a real goal or place or vision for them. When I read the article there was a direct correlation. It seemed to me that there was already a conversation about this exact group of people I was meeting but it was missing a critical component, which was a much more diversified view of what that generation was and what was going on with us.
I didn't really have an intention. I was 25 and going to graduate school in California. I was from New York originally, and as far as I knew at the time, I was just filling space. Because I am a filmmaker and an artist, I am always pretty engaged in my surroundings no matter what I am doing, and I had a tape recorder with me and my still camera. Sometimes you don't know where something is going to lead and you end up gravitating toward something instinctively. That can happen hundreds of time in a year and only three things may come to fruition. That is sort of the process of being an artist or a filmmaker. You always have to follow your gut and sometimes they turn into something and sometimes they don't. In this case it became a film.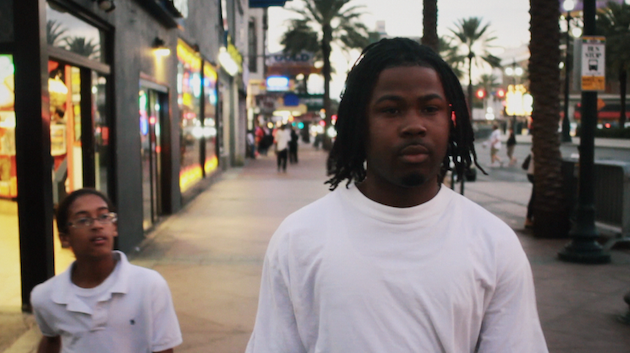 Why New Orleans? You are from New York and have a master's degree from UCLA film school. What is it about the Louisiana film community that makes it such a great place to work? We, coincidentally, just did a video with the crew of NCIS: New Orleans about what they love about working and living in Louisiana.
I came to New Orleans to make a film that I felt needed to be told in New Orleans because it was about people who were from there. I stayed here as a filmmaker because I feel New Orleans, in particular, is like the genesis of our country. It is really where a lot of the beginnings are for us, culturally and socially. It has manifested its way through music, through literature and through art. For me it is the best direct way I can engage with the past of the country I am from; which is very important to me and also contribute to it on a contemporary level. There are a lot of problems in New Orleans. It is one of those cities which is really walking that line between moving forward, emphasizing a more futuristic identity, and yet at the same time has always held onto its traditions for better or for worse. There are a lot of problems here. There are a lot of problems with the legal system. You can't ignore those things when you talk about New Orleans, even in respect to the film industry.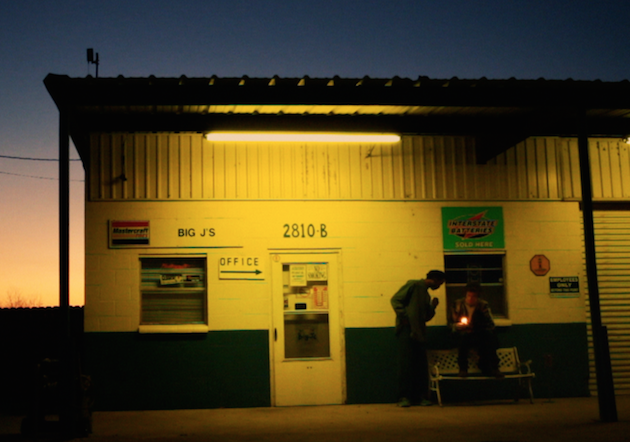 Once you had the initial script you created from stories collected on the bus, you went on to tailor the characters around the real lives of your actual actors. What gave you the idea of using Craigslist to find your cast?
I ended up going to Craigslist out of necessity. It really wasn't some kind of novelty that I was interested in. I had tried, when I first came here, to work with a traditional casting agency. At the time they really were not interested in what I was doing. The script was not interesting to them; I don't think the story or the message was something they thought was profitable. I didn't have any big actors attached or any big producers; it was really just me. I felt the work was timely. I wasn't really willing to wait for someone to approve the project to get it made. I felt it needed to get made by all means necessary. It was critical at the time. Going to Craigslist was the only way that I could really reach the community that I needed to find. Frankly, I think it ended up being much better than had I worked with professional actors.
Elliott is a professional actor and I can see him looking in every vehicle to find acting work, but Leann and Jamaine are not in this world. I'm curious as to what compelled them to respond to a call for non-professional actors?
A lot of people want to be in movies; a lot of people want to do stuff like that. It was about a six month process of sitting in a café, having an open casting call and a lot of different kind of people coming in. I must have had thousands of people really. It really just boiled down to that connection I had with that other person and the trust that we both had with one another. Maybe, more importantly, was their capacity, in my evaluation, to use personal experiences to inform their performance. This sounds very obvious but sometimes when you are working with non-trained actors, if there is any trauma in someone's life, they try by all means necessary to avoid and not use it. We need to use those experiences in order to make the role feel real. I found this would happen a lot. I would go through rehearsals with people who had had real life experience with what was being talked about in a scene, but they couldn't deliver a performance about it because they were too emotionally blocked. Leann, Jamaine, and Desman were very unique in that way. They were very in touch with themselves and were very strong and were great with the generosity and being able to bring those things to their role in a trusting way and be able to go there themselves.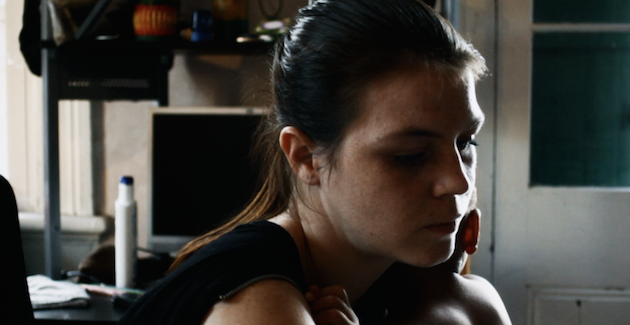 The film is part narrative and part documentary. It sits in a unique space in film. How did you come to shoot a scripted film based on the real lives, with real people playing themselves, but still keep it a professionally written piece?
Below Dreams is really in line with a tradition that has existed since the 1950's, which is Neo Realism – which started after the war in Italy. To me it is really no different. As a filmmaker, when you don't have a lot of resources, you find a way to make it work and you find a way to let your limitations become a creative opportunity. That really is what we are looking for. This is the result of that. It is having a low budget; it's having a script, but also wanting the world basically to play a role in the film; the city itself to play a role in the film. To be honest with you, for a first film you are really running off of instinct. Off of your own gut and what you get is my heart, and that goal is what it is. It is very difficult to quantify instinct. It is kind of its own beast. I am always reluctant to have the film get cornered into a specific genre because it is neither this nor that. It is really an experience.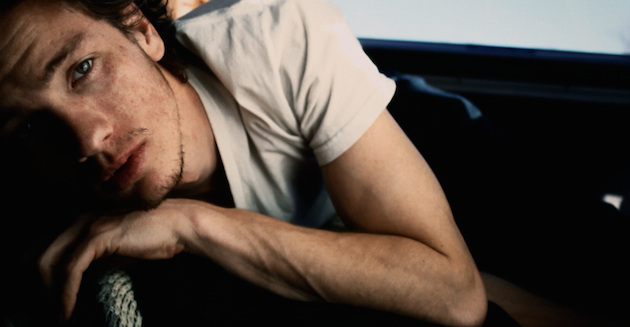 Can you tell us about your new film, Cover Me and other projects you are working on?
Cover Me… was shot here in New Orleans. It was created, in part, for the International Arts Biennial. I wrote it with another artist, Tameka Norris. She comes from a fine arts background and I come from a film background. We actually co-wrote a script together. I directed on set and then we duplicated our hard drive and each created completely distinct pieces out of the same material. Cover Me is one iteration of that material. Maybe it was a response to the conversation that came out of Below Dreams, what hybrid cinema is and what this crisscross genre is. I wanted to create even more transparency between what we were making, or what I was making, and the process of actually making it – the result and the processes almost pressing up against one another. It was sort of a big experience and it was so much fun to do.
The piece I am working on right now is with Aubin Fisher and it is produced by Katherine Guns. It was supported by the Art Matters Foundation in New York. It is going to be a 12 part silent film series that we are shooting here in Louisiana in the fall.