Wardrobe Change! Costume Designer Catherine Marie Thomas's Many Looks for Hot Pursuit
Catherine Marie Thomas has helped create some of the more memorable characters of the past two decades through her exquisite costume design. Look at the bright yellow fight suit she created for Uma Thurman's The Bride in Quentin Tarantino's Kill Bill. This look was so iconic it was included in the Hollywood Costume exhibit, which began at the Victoria and Albert Museum, in London, and traveled the world.
Going in a completely different direction, check out Thomas's Costume Design Guild Award-winning and Emmy nominated work on HBO's Grey Gardens. Thomas had a lot to work with when costuming the reclusive relatives living out their cloistered days on their estate (with their 52 cats), who were immortalized byAlbert and David Maysles documentary. Yet Thomas knocked it out of the park, outfitting the ladies in all manor of mid 20th century dresses, jumpers, brooches, hats and Little Edie's signature head scarves.
For the upcoming Hot Pursuit, directed by Anne Fletcher, Thomas utilized her skill at crafting elegant designs for action films, a talent she honed working on films from Kill Bill I and II to Non-Stop and Run All Night.
Hot Pursuit stars two women who are easy to make look good—Reese Witherspoon and Sofia Vergara. It follows Witherspoon's uptight cop Cooper as she tries to escort Vergara's Daniella Riva, the widow of a major drug boss, across Texas while being pursued by gunmen, crooked cops and lowlifes. The two are a study in opposites; Cooper's buttoned up while Riva's a true diva, but it was up to Thomas to help these two characters transform throughout the story as they must take on different personas to survive their journey.
Here's a look at some of the dresses and disguises Thomas created for her two leading ladies.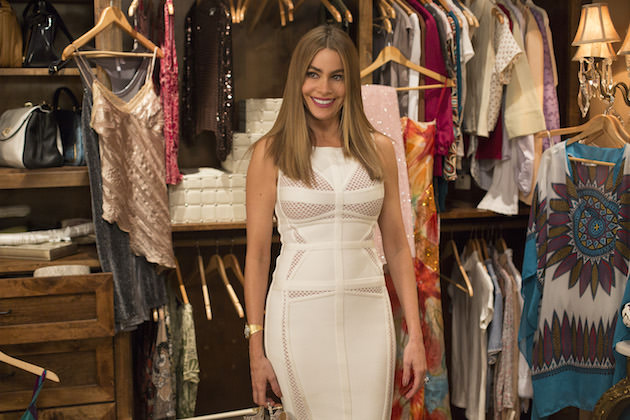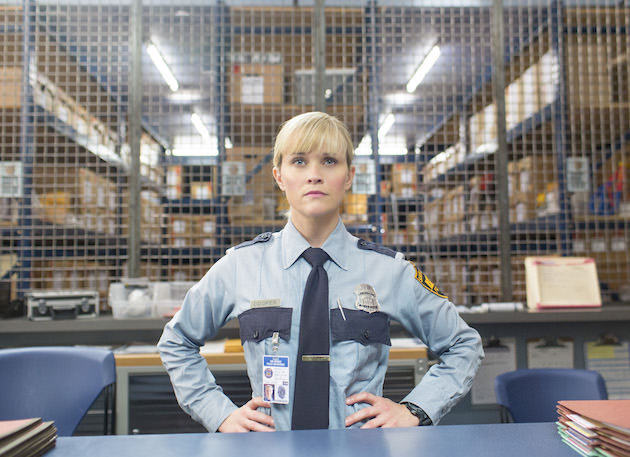 Thomas said her favorite piece was this dress worn by Vergara's Daniella Riva when she's first seen on screen. "Without even talking about it, Anne [Fletcher] and I both had this vision of Sofía in white," Thomas said in the press notes. "It was a very clean, modern and unexpected silhouette that created a nice counterbalance to Reese's tomboy police officer. That was really our departure point, and a nice way to establish their characters so that when they change clothes later, they sort of switch positions."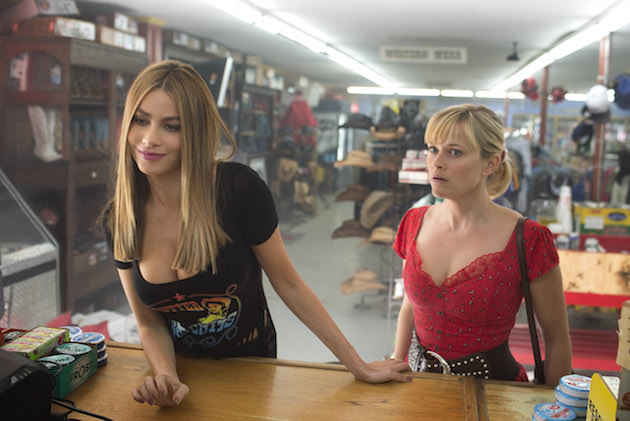 In order to evade their pursuers, Riva and Cooper stop at Saddlebags to do some shopping and change their looks. "Daniella becomes a little tougher looking in jeans and a fringed t-shirt," Thomas said. "She's less feminine, less polished, and edgier perhaps, but she still retains her high heels and becomes a different kind of gorgeous woman. Cooper ends up out of uniform and in a very girly, flirty and impractical red dress, her worst nightmare."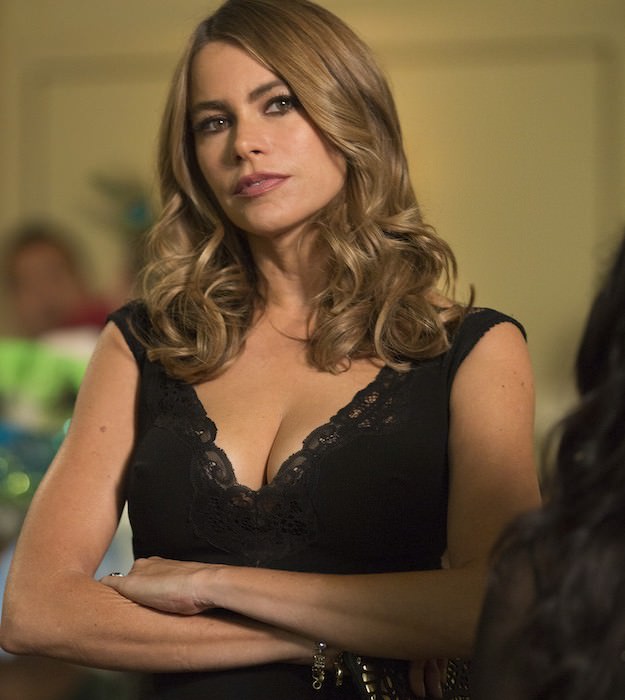 As the ladies move there way across Texas, more costume changes are in order, including Vergara's stunning black down…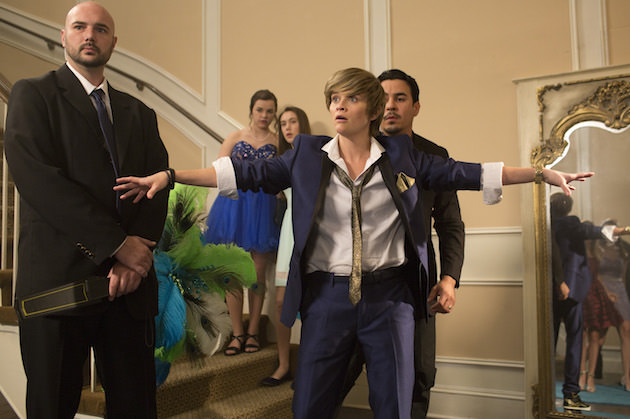 …and Witherspoon's take on a Polyester version of Al Pacino's detective Frank Serpico.