Music Supervisors Sync Up For Pitch Perfect 2
Turns out, even music supervisors work better in harmony. Though most movies hire just one music supervisor, for the vocals-heavy Pitch Perfect Julia Michels and Julianne Jordan offered themselves up as a team to pick the songs and mash-ups for the a capella musical.
Since then, they've worked on four projects together, including DreamWorks Animation's Trolls. Naturally, the duo reunited for Universal's Pitch Perfect 2.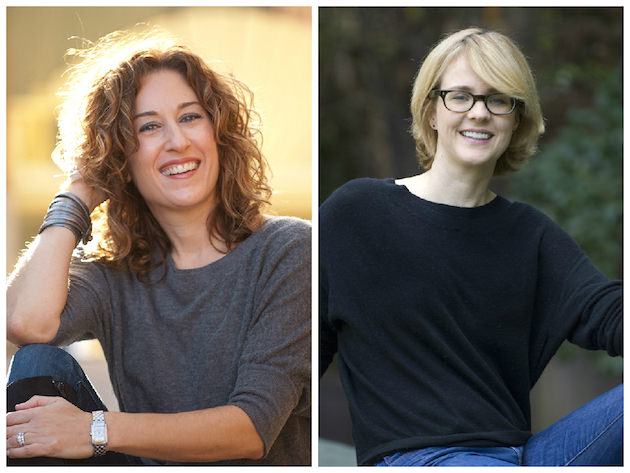 Starring the same a capella group three years later –with Anna Kendrick, Brittany Snow, Anna Camp and Rebel Wilson among the leads – the Bellas prepare for an international competition to redeem themselves after a disastrous performance.
Preparing for the sequel to the surprise hit, Michels and Jordan had a better idea of what lay ahead, but the expectations were higher.
The first movie had legs at the box office, earning over $65 million after opening wide with just $15 million. What's more, it created a breakout cultural hit.
Jordan noticed it amplified interest in a capella. "I went back to my college, and all of a sudden there were 12 more a capella groups. It's just exploded in colleges, and made a capella cool," she said.
"When I'm Gone (The Cups Song)," performed by Anna Kendrick a capella with the assistance of two plastic cups for rhythm, became the song fans wanted to replicate at home with friends and on YouTube.
"Every mother that I knew coming up to me, saying their kid learned how to do the Cups theme," Jordan said..
"That was a big discussion at the beginning of the film," Michels said. "Do we include 'Cups' or do we not include 'Cups?' We didn't want to do it again if it wasn't special."
The resulting version, as heard in the trailer, honors the original without being derivative, exactly what Michels and Jordan were after.
But the "Cups" song was one of just 56 songs in the movie, including licensed songs, by their count. Putting a song in a movie wasn't just a question of getting the rights. The music had to be arranged, mashed-up and fit the story..
Pitch Perfect popularized mash-ups, where multiple songs (like Bruno Mars' "Just the Way You Are" and Nelly's "Just a Dream") blend together.
Michels and Jordan had to choose songs that fit together and blend when arranging them.
Director Elizabeth Banks, making her directorial debut, made sure that they moved the story forward.
"She our fearless leader. She's a visionary, a comedic genius, and easy to work with," Michels said.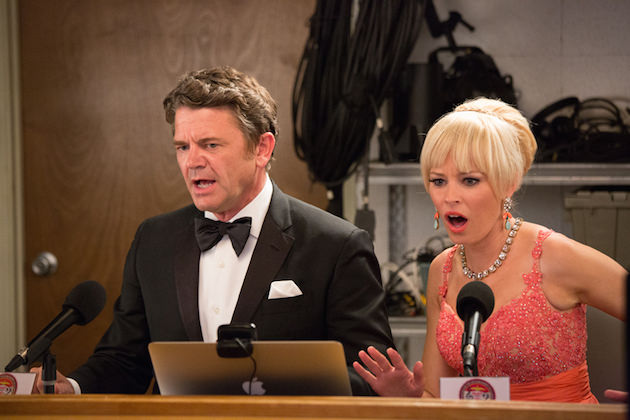 Banks optioned the original book and produced the first film. On the second movie, "she was in every music meeting we had. She had a very clear direction on what she wanted to do. She was involved in every music decision, she had very smart music notes, very smart story notes – we would love arrangements but they wouldn't be 'on story,'" Michels said.
"It was great to be working with a female director, which is rare for Julia and me," Jordan added.
When Jordan and Michels came up with a music idea, they would bring it to to the four arrangers working on the movie, who " live and breathe a capella music," Jordan said. They would instantly be able to say if a song would work or not when sung a capella.
The arrangers were just as quick in putting together demos of the songs. "They record all the parts themselves, and come back in 10 minutes," Michels marveled.
Procuring the songs for the movie was easier the second time around.
"The publishers we went to saw the powerhouse the first soundtrack was and were more willing to give us their songs," Jordan said. "We're really lucky in that respect, especially in a sequel. It's more powerful than the first movie in terms of being able to go after anything."
Once the songs were picked, the cast still had to learn and record the songs prior to filming the musical numbers.
"We built a recording studio at the production studio," Michels said. "They were learning and recording the songs and dancing to them, so by the time we got to shoot, they knew everything."
On set, the Bellas sing out loud to the recorded tracks, but the vocals aren't recorded. In post-production, the vocal producer created a final mix, adding in a missing "oo" or a breath one of the singers took.
Many of the cast members have musical backgrounds. Anna Kendrick appeared on Broadway as a child, Brittany Snow was in Hairspray and Ester Dean works in the music industry, writing songs for artists like Rihanna and Katy Perry.
Suffice to say, "our rough mixes are pretty good," Michels said.
With Pitch Perfect and Pitch Perfect 2 on their resumes, Michels and Jordan have plenty of career opportunities ahead of them. Anyone who's seen the movie knows the amount of work it took to pull off, making the movies a bright spot on their resumes. They hope to be working together more in the future.
"We've both been independent music supervisors for years, and since then, as a team we've been successful," Jordan said.
"It's a small community and we've been up for the same movies," Michels said. "The fact that I get to work with an amazing friend every day? I don't want to work alone again."
Featured image: (L to R) Emily (HAILEE STEINFELD), Beca (ANNA KENDRICK), Chloe (BRITTANY SNOW), Stacie (ALEXIS KNAPP) and Fat Amy (REBEL WILSON) perform as the Barden Bellas in "Pitch Perfect 2." Courtesy Universal Pictures.