Composer Atticus Ross on Brian Wilson Biopic Love & Mercy & More
Atticus Ross is one of the most well respected composers working in film today. He is probably best known for the work he has done with two of his longtime collaborators; fellow musician and composer Trent Reznor and director David Fincher. Ross and Reznor's work on The Social Network earned them an Academy Award for Best Original Score and they grabbed a Grammy for Best Score Soundtrack for The Girl with the Dragon Tattoo won them a Grammy for Best Score Soundtrack. Their original score for Gone Girl, an ingenious spin on the soothing sounds one hears in a spa, was another evolution in their partnership. The Fincher/Reznor/Ross collaboration (Ross would be quick to point there are more members of this tight-knit unit, including editor Kirk Baxter and sound designer Ren Klyce) have become a powerhouse filmmaking team. When you re-watch Gone Girl, enjoy how they took those calming, saccharine spa-like sounds and slowly made them deteriorate as Nick (Ben Affleck) and Amy's (Rosamund Pike) relationship falls apart, and then becomes totally insane.
One of Ross's upcoming projects that film and music lovers alike should be excited for is Bill Pohlad's Brian Wilson biopic Love & Mercy, which Roadside Attractions premieres on June 5. It's a great pairing of composer and subject, allowing Ross to craft a score that captures the brilliant, troubled mastermind behind The Beach Boys (played in the film by both Paul Dano and John Cuscack). Ross has said that he took inspiration from Jay-Z's "The Grey Album," a mashup of the hip hop icon's work and The Beatles' classic "White Album" to create a score that was more like a partnership between two innovative musicians.
We spoke to Ross while he was driving through Malibu, as he reflected on his collaboration with Reznor and Fincher, his work on Love & Mercy, and more.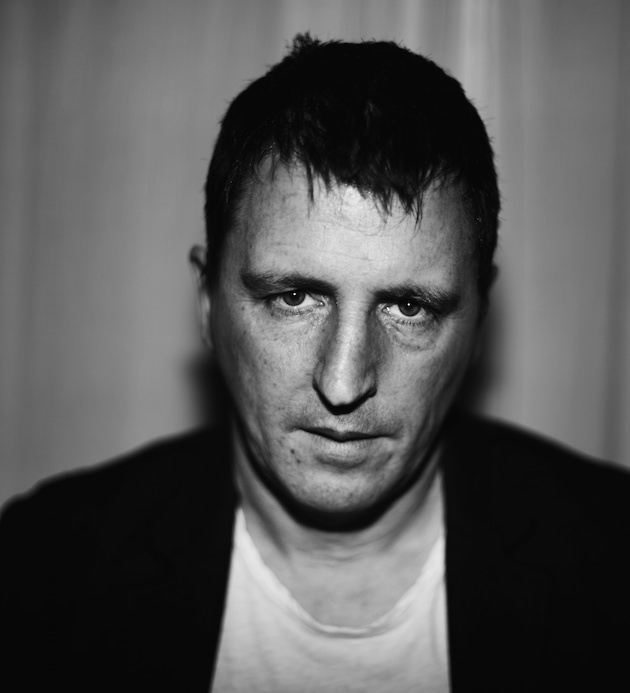 Looking back on last year, were you surprised that Gone Girl didn't get as much love during awards season?
I did feel like, music aside, I loved Birdman, but I was super proud of Gone Girl, not just the work that we did, but the work that everybody did. I think Kirk Baxter's editing was spectacular, I think the script was superb, and I think Fincher is in a league of his own. I don't get hung up on things like awards and shit like that, but I did feel like Gone Girl was a special movie that wasn't recognized.
Did you try to puzzle out why it wasn't as warmly received by award voters?
It's not something one should ever get hung up on, and it's not something that has ever crossed my mind. When The Social Network took off, we never thought about anything like that. It was a crazy experience, it was great, I think because it was so unexpected. As a creative person, my goal is to be an artist, and I don't think any of that comes into the making of art. You're just simply trying to do the best job you can possibly do. For me personally, and for the people I work with, the only important thing is when you get to the end of a project, you know it's the best I can do at this point in my life as a human being.
What was your experience like working on Love & Mercy, composing for a film about a legendary musician?
Bill Polhad (the director) has this company that is dedicated to making fantastic films. Music movies have had sort of a formula, but I feel like Bill took a completely different approach to what one has come to expect from that type of film. It's about these two periods of Brian Wilson's life, and Brian was kind enough to give me all his master tapes. So I had "Pet Sounds" and all these amazing recordings and this incredible catalogue, and I had all the tapes in the studio, and the idea was to keep Brian ever present throughout the score.
How did you accomplish that?
We took different bits of Brian and kept retuning to it, and we worked those into this fabric, this collage of The Beach Boys and Brian Wilson's work. Some of it plays as the song originally was, but a lot of it is re-imagined into this different context. There was one bit, when Brian came to the song "Smile," when he was very isolated, and he was interested in making art and pushing the form. His songs are incredibly complicated, you're not going to get a key change in a pop song today, whereas some of his songs have three or four, so he's working in this incredibly advanced stage, and the idea was to keep him present. There's one point where he's under water because he's trying to get away from everybody telling him how "Smile" sucks, and we had to put together this thing where there's up to eight tracks of "Smile" playing simultaneously, and it was a challenge.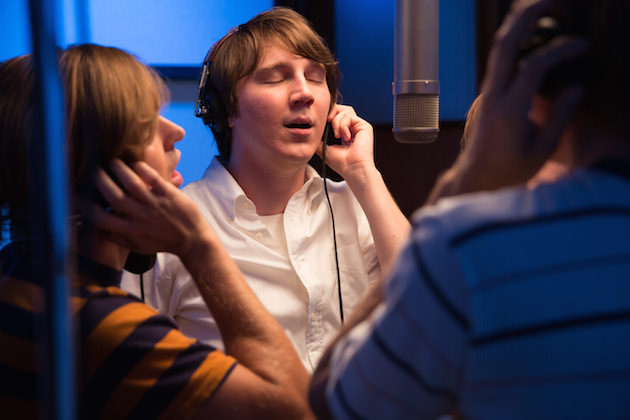 You've also got Triple 9 coming out in the fall, which looks very promising.
Yeah, it's another ensemble, probably director John Hillcoat's last, and it does have a great cast—Casey Affleck, Woody Harrelson, Kate Winslet—it's a really powerful cast, and it's a story set in Atlanta. Triple nine is what they say if a cop is shot, and everyone leaves what they're doing to go there. It's been a journey getting the right edit.
How much does your process change from film to film?
With John, he had a very specific thing, he didn't want there to be any analogue instruments at all, which was a challenge for me. Even though people say I do electronic music, actually it's a combination, there's a lot of organic instruments thrown into the electronic mix. For Gone Girl, the process was that we came in very, very early, we get the script and we spend time with Fincher trying to get inside his head, and then we go off and write. We're not necessarily writing specifically to each scene, but we're inspired by the script. We can work fast, becauase we've worked together for so long, and we'll generate a lot of material that's then given to David and Kirk, and there's a back and forth about the broad strokes; what's working, what isn't, then we hone in on what it's going to be.
What did you think the first time you read Gone Girl?
When we met with Fincher on Gone Girl , I thought that the story was a lot about façade. It's the story of how we live in today. To me it was this idea of the façade of the perfect life, the world of Facebook. Everybody's presenting what they consider the best version of themselves to the world in this digital format. And what gets weird, and I've noticed it with my friends, is they're presenting what they think is the best version of themselves, but we never look at ourselves the way others do, so it gets weird when the person starts to craft a digital identity because you have that gap between the real person and the digital identity they've created, and then they try to live up to that.
That's interesting. How'd you translate that into the score?
Fincher's mentioned before how he'd been in a chiropractor and he heard this terrible, very insincere music, like they play in spas and stuff, so there's an insincerity with this kind of music where it isn't very soothing, and he was interested in exploring that. We open up when Amy and Nick are the perfect couple living the perfect life, which is kind of a façade, and then we curdle the music as the film progresses. So when you first hear it, it sounds quite saccharine, when you hear it later, it's curdled and become dissonant, much like the story.
What is your working relationship like with Fincher and Reznor?
Trent is my best friend, but being objective, having worked with a lot of musicians, he's the best musician I've ever worked with. I think Fincher is arguably one of the greatest, if not the greatest, living director. So you find yourself in a situation where you've got Kirk, the editor, who is brilliant, you've got Ren Klyce, the sound designer who's brilliant, and now we've done a few films together and what it adds up to is this inspirational group of people that makes you want to do your best work. And because we get involved so early with those films, it's a very bad business model if I was trying to make money, but it's a great creative model, because it gives you the amount of time to leave no stone unturned. It's a very involved and collaborative process, and I feel personally humbled in the sense that I'm working with people that I greatly admire. Every one of them are at the top of their field. Sometimes you end up with gifts, and it's one of the gifts of my life.
Do you go into these films with a specific goal?
The goal for me is to try and create a world that is unique to that film, so if you were to hear a piece of music from the film, you'd immediately associate it with that film. That's what films are, they build worlds and stories, and they deserve a kind of unique, signature sound or atmosphere or whatever it is. I think that is important. When I think of Taxi Driver, you can't imagine that film without that music. My goal is to feel interested in life. I'm not trying to sound high minded, I'm just saying for me, if I'm working on a film, I'd like to feel we were making something entirely original that was sculpted specifically to that story.
I think one of the beautiful things about film music, there is no goal posts. Birdman, I couldn't imagine that film without the drum score. I think in pop music, there is a form that just generally works. A verse and a chorus and a a bridge. There's a reason that works so well. With film music, as long as you're supporting the story, it's open to what those tools can be that delivers the best version of that story and the most unique reading of that story. As a musician, that's what's exciting about film music. It's not about being weird for weird's sake.
Featured image: Atticus Ross at work. Courtesy Atticus Ross.