The Next James Bond? Paul Blart Returns, Takes Vegas
Remember Paul Blart? The hapless mall cop who Segwayed into our hearts? Well, he's back. This time, he's heading to Vegas to take down a new crew of bad guys.
We spoke to Paul Blart: Mall Cop 2 director Andy Fickman (She's The Man, Parental Guidance) about putting his spin on the sequel and how filmmaking is like sport.
It's been six years since the original Paul Blart Mall Cop, why does the world need another one?
(laughs) Doesn't that answer itself? Why doesn't the world need another one? Six years! It feels like the world was begging for one. What I think is always fun about a character like Paul Blart, he's sort of like an Inspector Clouseau. I don't know that it's so much that world would ever need one but the world could always use one. I think when you're dealing with comedy and you're dealing with a beloved character like this one, you want to see if you can come up with a new adventure for him. Kevin went off and did a bunch of other things in the meantime and the waiting process has really helped with the story. Raini Rodriguez, who plays his daughter Maya and did so in the original movie, is six years older, so the storyline is her going off to college. This really is about the empty nest syndrome.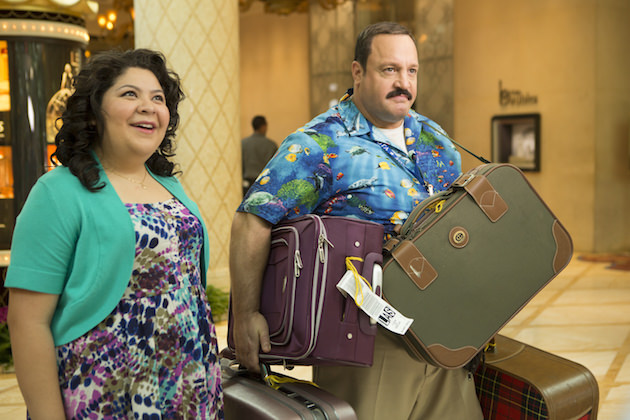 And I guess it doesn't hurt that the first one made almost $200 million at the box office?
(laughs) That probably did not hurt. Going back to your first question… that probably answers some of it.
Steve Carr directed the first one, so how do you go about putting your own stamp on a sequel while maintaining continuity?
The first movie was one of my son Austin's favorite movies. He and I enjoyed the experience, so I approached it as a fan first and foremost. I'd never worked with Kevin before or Adam Sandler and the Happy Madison team but Todd Garner, one of the writers and producers, is a long-time friend and collaborator. Once I understood in reading the script and meeting with them what was interesting to them, they were so open for my vision coming in.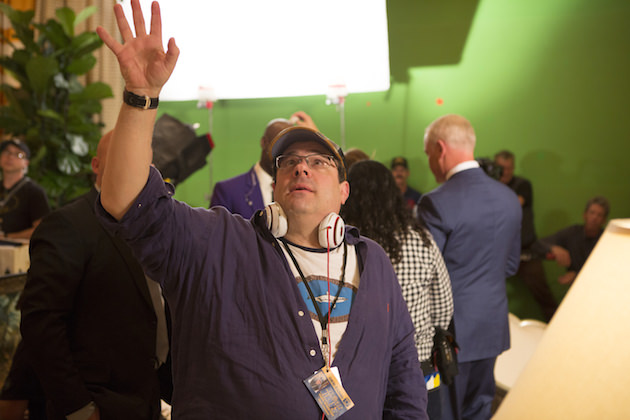 If we're not going to be in New Jersey anymore, if we're going to a whole new location with a new set of bad guys and a new set of characters, with the exception of Maya, it really gives you a chance to put your stamp and bring a different vibe to it. They were so open the whole time- it felt very seamless.
I felt a responsibility to Steve Carr and that first movie to make sure I'm sort of honoring what they did. It's not a recreation or a revamp, you know? 'He's bigger and badder than ever…' For people who loved the first one, we're feeling that they're going to love the second one. For people who are new to the franchise, we're hoping that we're going to become fast friends over this one.
And, more specifically, what do you think you brought to the film?
Craft services, I brought donuts everyday. I don't know if Steve did, I did. I made an Orange Julius run, which was difficult because there was not one local, I had to literally get in a car and get Orange Julius for everybody. [laughs]
As filmmakers I think we have all have a signature, something we do a lot of. A lot of my movies over the years whether it was Game Plan or She's The Man or Race To Witch Mountain, or the last one Parental Guidance. They all focus on a little bit of heart, family heart, and generational differences and once again that was facing me in this movie.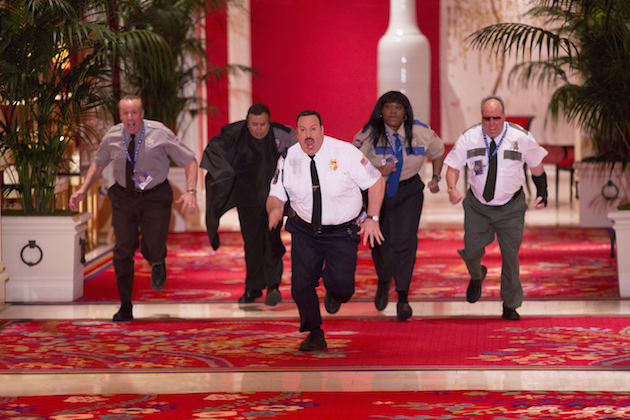 Most sequels these days, like Magic Mike XXL or 22 Jump Street, have a clever little twist in the title, were any other options bandied about for this movie?
No, we were going to be a little bit more dramatic and go with Jane Austen's Paul Blart Mall Cop 2 but that seemed not as good. I tried to pitch Frozen 2 Mall Cop. I thought if you saw Frozen first kids would go. No, what I kind of love about Paul Blart Mall Cop is you don't want to hide behind anything- he's our James Bond. Sometimes we say it's a hat on a hat. You already have the funny, do you need to trick it up with one more? So just the numeral 2 was probably all we needed.
You mentioned your other films before, you obviously specialize in comedies, was that by design or did you fall into it?
I pratfalled into it… thank you very much. I grew up in a very funny household. My father was probably one of the funniest people I knew and he exposed me at a young age to the Marx Brothers and Laurel and Hardy and when I was 8 or 9 he was letting me watch Monty Python. So that washes over you. I remember the first season of Saturday Night Live, so I grew up watching comedy and I have a passion for all movies and a passion for telling lots of different stories. We live in a crazy world, so if I can take you away for two hours and make you laugh without putting a gun to your head and forcing you to laugh I'm pretty happy with doing that. There is something so gratifying about doing movies when people come up to you, or families come up to you, and say we all went and had a great time.
With a movie like this you're not trying to reinvent the wheel. How do you create something fresh while sticking to the expectations of a family comedy?
I think that I'm always trying to direct with what I think is funny. I grew up in west Texas, then I moved to Houston, so I grew up in a very sort of non-industry related world. We went to go see movies because we really wanted to go see them and they needed to make us laugh. When you know you're not recreating the wheel I think what you're looking at is how do we make it as funny as possible? And Kevin was always game for everything. Some days you've mapped it out but it's not until it's 3am and you see Kevin fighting a bird and you're looking at a monitor and it's far funnier than you imagined. You're thinking, let's do this now… can the bird do that? Can Kevin do this? That's generally how I like to work.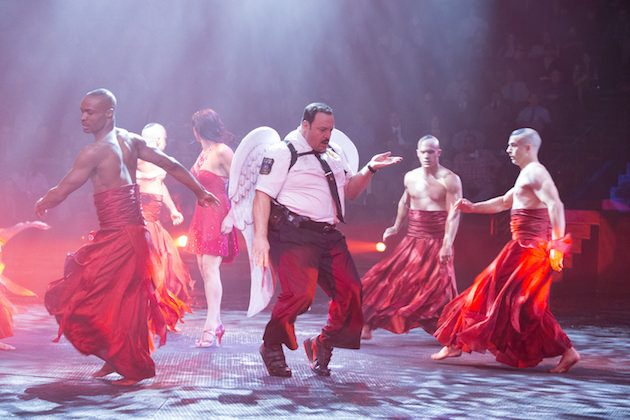 So you foster an environment with room for improvisation?
I love to improvise. I think that the script is a wonderful bible. Especially when you start with something like Kevin and Todd Garner and Nick Backay wrote, it's easy to sort of go, these are our guidelines, if we do nothing else we know that this is funny. When you put that much funny talent onscreen, like a Loni Love or an Ana Gasteyer, they're going to bring something to the table that didn't exist. It's like playing sports: you practice all day with each other but you don't know until you're playing the other team what's going to happen. I think that's what filmmaking is.
What was the best thing about working with Kevin James?
The hugs. [laughs] He's a good person. You want good people to succeed no matter what. Everyday he came in with the right attitude. He treats the crew like they're his family, treats the cast like they're his family, treats me poorly, which I would like to talk to him about if I had phone number, email, or I don't know if he's on Facebook, or LinkedIn… But that was really what made it so much fun because then you feel like you're working with a partner. And, quite frankly, if we all on set think this is funny, you're comfortable moving forward. You never want to be in a position where you wrap for the night and go your separate ways thinking that scene could have been better. I think we all pushed each other. And we would know when we all felt it was time to move on, it was time to move on and as a director that's something you look for as many times as you can get.
Paul Blart: Mall Cop 2 is released on Friday
Featured image: Paul Blart (Kevin James) on his custom-built Segway in Columbia Pictures' PAUL BLART: MALL COP 2.