Sick Ride: A Look at Furious 7's Supercharged Cars
"Cars are like a cowboy's horse or a Samurai's sword. They are an extension of our heroes and representative of their personalities," says Furious 7 screenwriter Chris Morgan. "We always try to maintain that philosophy but accomplish it in a fresh new way with every film. The constant though: Brian (the late Paul Walker) will always get the fast car, while Dom (Vin Diesel) always gets the furious car."
With Furious 7 charing into theaters this Friday, the anticipation is extremely high for the latest in a franchise that has rarely disappointed its legion of fans. There's also a desire to see Walker's last turn as Brian O'Connor, after his tragic death in a car crash in November of 2013. A proper send-off for Walker seems in store, with his character likely being retired in the story, and perhaps the fastest and most furious cars his Brian O'Connor loved on full display.
Many of the cars were custom built and modified by car coordinator Dennis McCarthy. The requirements for McCarthy's fleet, as depicted by Morgan's script, were, as you've come to expect with the Furious series, insane. In fact, the off-road muscle cars and super sleek speedsters are more like terrestrial rocket ships than cars (and often, these things end up flying through the air). Working with special effects supervisor Dan Sudick (the Iron Man franchise, The Avengers), McCarthy's cars would be doing things in Furious 7 that, he figured, would require Sudick's CGI talents. In reality, much of the effects you'll see in Furious 7 are practical.
Now, about those cars…McCarthy fabricated off-road versions of Dom's 1968 Dodge Charger R/T, Letty's (Michelle Rodriguez)'s 2015 Dodge Challenger SRT 392, Roman's (Tyrese Gibson)'s 1968 Chevy Camaro Z/28, Brian's 2014 Subaru WRXSTI and Tej's (Ludacris) 2014 Jeep Rubicon X. In fact, when ginning up the idea for his new whip, Dom says he wants "the demon love child between that charger and that [pointing at a military Humvee]." Needless to say, he gets it.
THE CARS
Dom's Off-Road Charger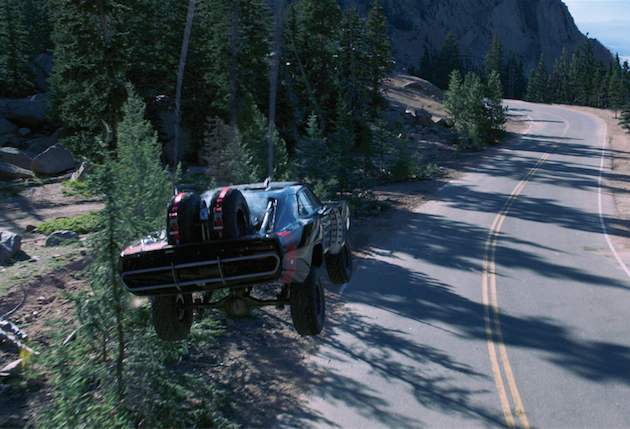 Dom's 1968 Charger R/T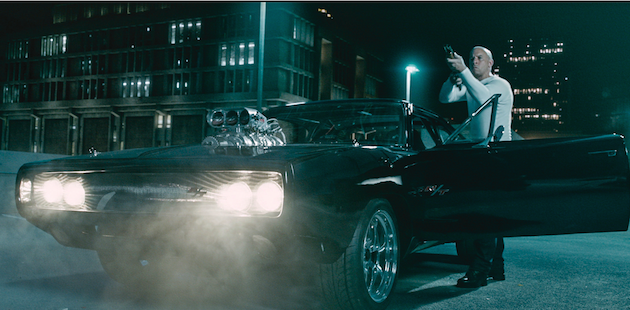 Tej's Ferrari 458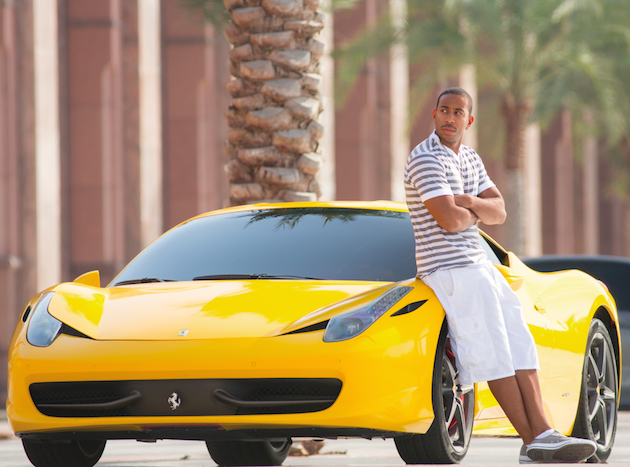 Just Your Typical Parachuting Cars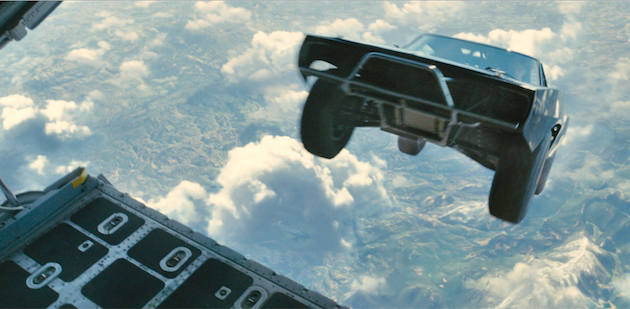 The Fleet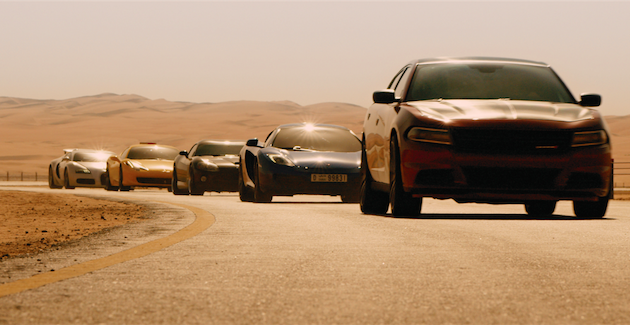 To see how they actually film some of these chase scenes, check out our piece on camera card driver Allan Paldelford from Furious 6.
Featured image: MICHELLE RODRIGUEZ as Letty Ortiz in "Furious 7". All photos courtesy Universal Pictures.