Sesame Street spoofs Game of Thrones With Game of Chairs
In the land of Jesteros, no one could have seen this plot twist coming…
Sesame Street is on point once again with their parody of Game of Thrones; sorry, we mean Game of Chairs. Ned Stark, along with Grover (Bluejoy), is in charge of administering the game (musical chairs), which will crown the new king or queen. Robb Stark, Cersei Lannister, Joffrey Baratheon, and Daenerys Targaryen are all on hand to fight for the 'Iron Throne' – which in Sesame Street's slightly more gentle world is a a chair made of golf clubs (irons, of course).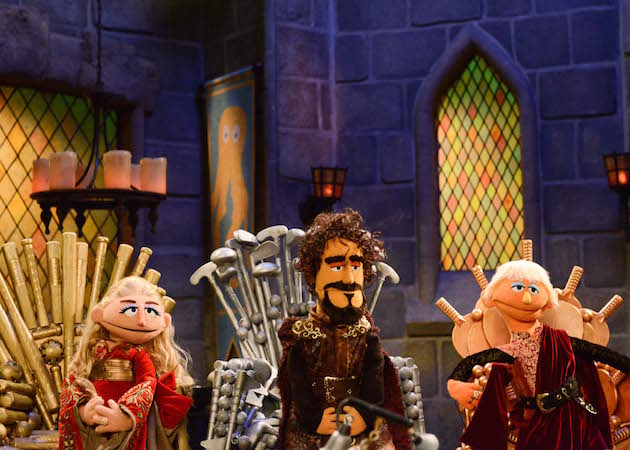 With Grover up to his old tricks, the always quotable (and blessedly weird) Melisandre says it best, "The monster is blue and full of errors." Sesame Street is spot on with their references – tantrum-prone Joffrey, Cersei running to her brother, Daenerys cradling a baby dragon in her arms, and, perhaps best of all, the catchy Game of Thrones score.
So who is crowned King or Queen of Jesteros? Watch and see, and be prepared for the best pun of all to come at the very end, at the expense of, as always, poor Ned Stark.