Making It: Ruth De Jong's Designs on Paul Thomas Anderson & Terrence Malick
Ruth De Jong never thought she would end up working on movies. She wanted to be a painter.
But now, a decade into her career as a production designer and art director, she's tallied up credits on films like The Tree of Life, To the Wonder and Knight of Cups from director Terrence Malick, and There Will Be Blood, The Master and Inherent Vice with Paul Thomas Anderson.
She attributes her love of her career to the mentor that brought her into the industry: Jack Fisk. Though the Oscar-nominated production designer is 69 and she's in her thirties, the two are "best friends" who text each other when they're working on different projects to ask for advice.
And when she's not working on set, she explores her other passions: painting, working on the furniture business she founded with her brother, or taking on interior design projects for restaurants or homes. De Jong talked to The Credits about her rise in Hollywood, what she's learned, and her take on the movie business.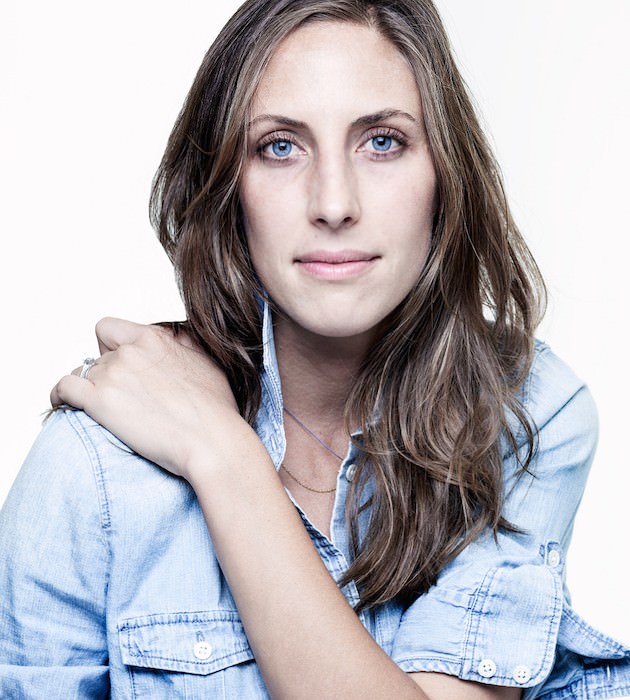 The Credits: What are you working on now?
I am designing a film, Manchester-by-the-Sea, starring Casey Affleck and Michelle Williams. There's a lot of pain in the story: This brother loses his brother because of congestive heart failure, and comes back to deal with the burial, and as the story unfolds we find out a dark past about Casey's character, and why he left the town.
What kind of research did you have to do for this new film?
These are working fisherman towns, so we're making sure we get the right towns that make sense for the characters and what they do. We've been meeting with the fishermen, the police chief, and the fire chief to understand the land, the people and what makes this town tick and how to get it right.
What's your process when you begin work on a film?
When I'm designing a film I shoot still photography and storyboard all my imagery. I create huge boards in the art department, which I learned from Jack, the designer I worked with for ten years.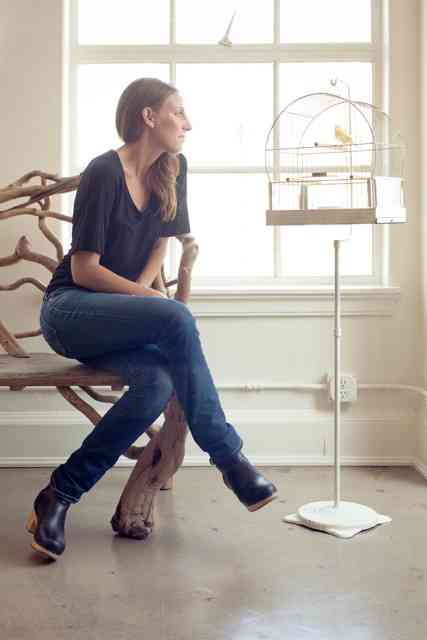 Why did you decide to be a production designer?
That was Jack's fault. I had just finished college, and was about to get my MFA. I thought I would move to New York and be a painter. Jack's family and my family are from the same hometown, Charlottesville, Virginia, and I was childhood friends with his daughter. One night, we were sitting around the table, and she said, "You should work with my dad." I didn't know what an art director was, but he told me, "It embodies all the mediums you love – sculpture, photography. Imagine making things 3D and creating worlds."
Long story short, I put in a year deferral to art school to do this movie, There Will Be Blood. But it ended up being delayed for two years. We didn't know it would be that long. It was one of those things were you think it will happen in two months, then in six months. So I thought, "Even if the movie is delayed, I'm going to do this." I moved to LA and found jobs through friends of friends, who trusted me as an artist. They would say, "Take this script and create a world."
Your path sounds pretty unusual.
Very unusual. I was actually trying not to get into it. Jack would give me books on people like Henry Bumstead, an amazing art director. When Jack was making The New World, I was so taken aback by the cinematography and the natural light. I thought, this is art. This is real. I was inspired by people like David Lynch, who paints, and does fine art that are completely separate from film. I have a painting studio in downtown LA I go to.
How did you define that path for yourself?
I wouldn't say I had a hard time breaking into the industry, because I didn't. Maybe that's what made it easier, because it wasn't something where I thought, "If it doesn't work out, what will I do?" I saw that this is an incredible way to make a living and do art, and also do your own projects. You're not tied to a desk, you're out in the world exploring. I just embraced it, and that is why people kept hiring me. I was passionate about it, I was never grumpy, and I always felt so blessed and honored to be with these folks.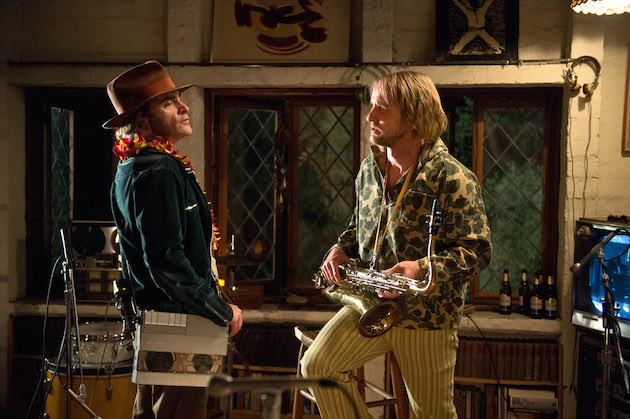 What advice would you give people who want to do what you do?
Have a great work ethic. Don't walk in expected to be handed anything. Don't quit.Just go to LA, or Atlanta, or New Orleans, or anywhere they're shooting films — and try to find jobs. Show up every day. If you're going the PA route, it can be stacks of papers and doing runs, so put yourself next to the people you want to be. It might be stacking papers, and then going out to dinner with people you admire. If I want something, I try to find the most elegant and appropriate way to do it.
What have you learned from Jack mentoring you?
Jack's enthusiasm and the way he handles people. He doesn't have an ounce of negativity inside of him. We would be faced with crazy circumstances, where it was "No, no, no," and he would find the "yes" way. I never quit because Jack never quit. If he was told no, he would go back to the office and figure out how to make it a yes: a different location, or something that was cheaper. We would always find a way, and he would never be upset with the person who said no.
What's been a highlight of your career so far?
Working with Jack Fisk and David Crank [on films including There Will Be Blood, The Master, To The Wonder and Water for Elephants]. Hands down. That friendship, that mentorship, that enthusiasm. We're always smiling. Obviously you have to stay within budget, but we get to create a world and play every day. The three of us are now all production designers, and David is doing Lewis and Clark for HBO. We root for each other and problem solve for each other on our projects.