Animation for Adults: Oscar Nominee Bill Plympton's Gorgeous Cheatin' World
Cheatin', directed by Academy Award nominee Bill Plympton, the "King of Indie Animation," is the animated, adults-only tale of love, jealousy, revenge and murder. It follows the story of Jake and Ella, who meet and become lovers — and then ultimately face problems when an "other" woman comes between them. "The personal inspiration for the film came from a relationship I had years ago, when I was madly in love with a woman and we moved in together, and within one month we wanted to strangle each other, but I still wanted to have sex with her," says Plympton, who has gained a cult following, including famous fans and collaborators, including Madonna, "Weird" Al Yanovic, and Kanye West. We spoke to him about his wild, weird, wonderful film (now playing in New York, with a national rollout to follow).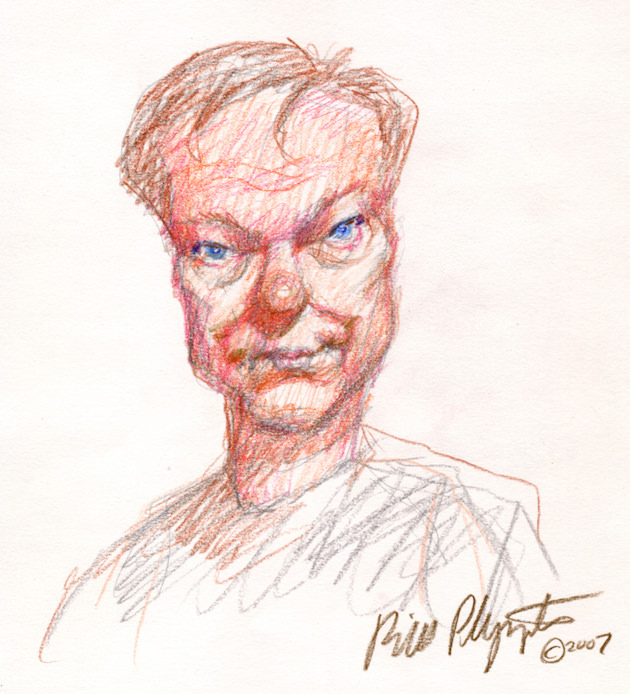 The look of this film is so interesting. Because of new digital technology, you've been able to replicate your signature watercolor style. How did that come about?
I was gonna do the one like my previous film, Idiots and Angels, and then my studio came up with this watercolor thing that I'd never seen before. I realized it was identical to the style I'd used 15 years ago when I was an illustrator. I said, "Finally!" Unfotunatley it's very time-consuming, so we had to hire four more artists to complete it on time. I love the look, it's just gorgeous, but we ran out of money six months before we were supposed to finish it. So that's why we turned to Kickstarter to raise completion funds. We asked for $75,00 and got over $100,000.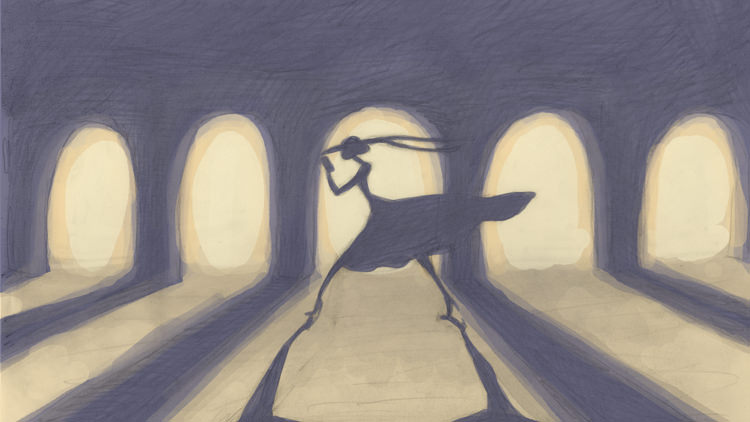 You've said that Kickstarter is the new savior of indie films. How so?
For a while, I used to go out to Hollywood to try and sell my films, and they always got turned down. Not surprising—I'm a very small studio. I'm a guy who kinda works by himself. I don't have a lot of agents and lawyers and producers and financial people. Also, my films are not the typical animated cartoons. They're for adults, they're not computer animation, it's one man doing all the drawings, and Kickstarter comes in and makes sense, because why should I go to some businessman who's looking at the bottom line and not really caring about the art when I can go to my fans who do care about the art, who do care about my films, who do care about my stories? They have massive amounts of money if I have enough fans. It just makes sense to me that that's the wave of the future.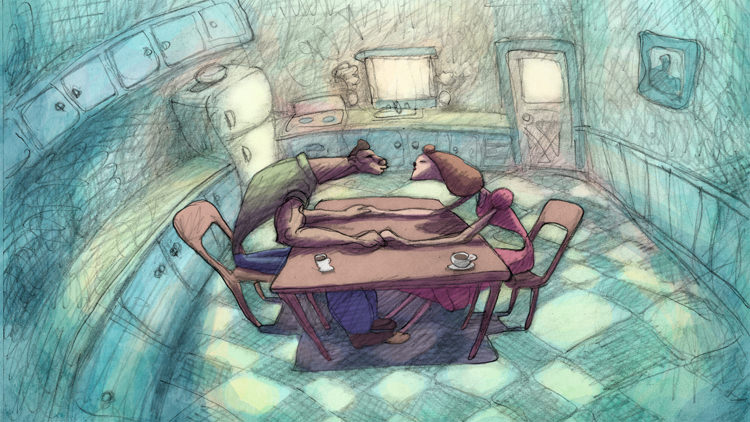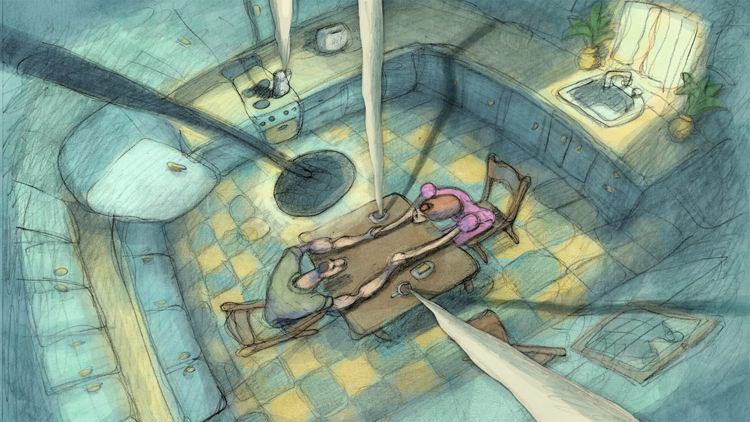 Is social media also affecting movie making too?
Yeah, and it's really strange, because I'm not a digital kind of guy. Quite frankly, I don't even know how to get my own email. But friends of mine have been helping me, and are really smart about doing Twitter, Facebook, Instagram and all that stuff. It's really such an important part now of getting the word out. Before, you used to buy ads in The New York Times or Time Out, but we don't need to anymore. We can just spread the word through digital media, and that's a godsend for independent filmmakers like me who don't have big budgets for advertising.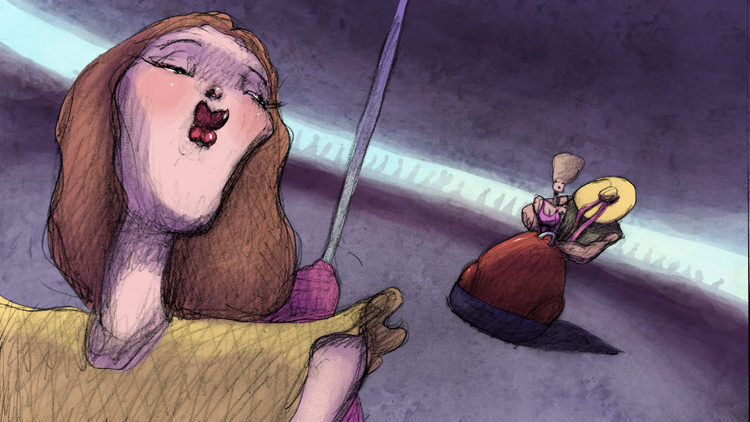 Animation-wise, how long did Cheatin' take, from start to finish?
It's kind of a disjointed production line, and let me tell you why. I started the idea and drawing the storyboards in 2009. I started some animation. Some people in France had seen it, and they fell in love with it and they said, "Stop, we're gonna get you millions of dollars to complete this film, you can do whatever you want, but wait for a year and we'll get you the money." So I waited, and I did some other projects, and I was always busy, and then after two years, I said, "Screw it, I really want to finish this film. I dont care about the millions of dollars." So I picked it up again, and we finished it in 2013. We did the festival circuit for about a year, and now it's coming out throughout the country.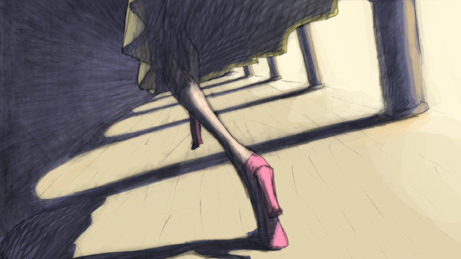 You've said animation has been stereotyped as being only aimed at children. Do you think animation has been in kind of a rut?
No, I don't. I love the hollywood films. How to Train Your Dragon is fantastic and has great visuals— I can watch it over and over. I love the Pixar films—I think they're great storytelling. My only qualm is that there's no alternative. We need something else to watch. I want to do something unique, something different. I want to do adult stories with hand drawn animated characters, and maybe a little bit of sex, a little bit of violence. The audience is ready for that. You look at a Quentin Tarantino film—they're basically cartoons. And they have adult ideas. Why can't we do cartoons that do the same thing? That's what bugs the hell out of me.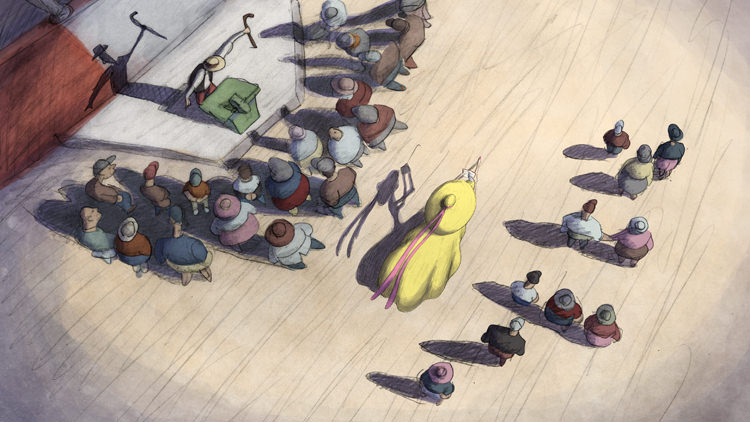 What would you say is the biggest challenge of animated movie making today?
For me, the most challenging thing is getting the film out to the people and getting distribution. I wish it was an easier trip for me. Like all artists, I just want to draw the films, but now I have to bang the drum. I prefer to stay home and draw, but I understand this is part of the business if i want the film to be a success. We believe in the film, and we believe there's an audience for it. America is ready for this. This is the film America wants, America needs. Hopefully audiences will turn out and see it.