Inside The Americans Costume Shop
"I knew going in that when people heard 1980s they'd automatically think neon, big hair, shoulder pads, and I also knew that was actually not true," costume designer Jenny Gering told us when we interviewed her about her work on The Americans. "1981 looks much more like the late 70s than what people associate with the 1980s. I knew it would be fun for me to reeducate the viewer to the way that time period actually looked. I'm a huge fan of what was going on in fashion at that time." Gering and her team has been a big part of what has made The Americans so unexpectedly rewarding; here's a spy show that feels unlike anything else on TV in its genre, and, one that represents a time period that's often mocked for its fashion insensibility but, through Gering's lens, was actually replete with great clothes.
Before we ever got a chance to speak with Gering, however, we stumbled upon her costume shop through total luck. Walking to the laundromat one day I passed by a door that I'd never noticed before, a few doors from my apartment. I stopped and took this photo.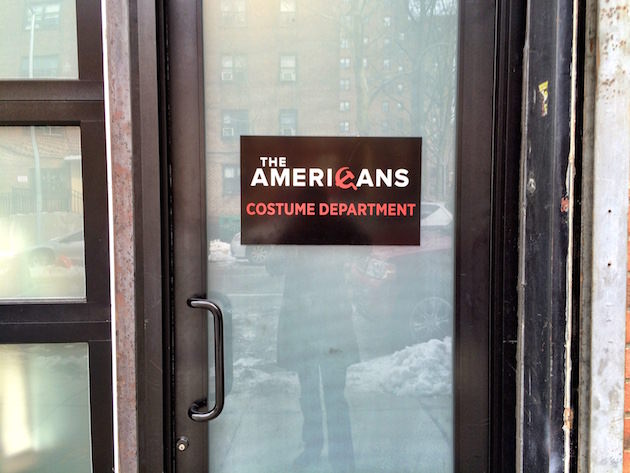 And then over the course of a year or so, I kept walking by it, wondering why I hadn't knocked on it, seeing as how it's my job to interview costume designers (and cinematographers, and editors, etcetera, etcetera), but for some reason, I kept dawdling.
Finally, I reached out to FX and told them I lived literally next door to The Americans costume shop, and I wanted to go inside, take photos, and talk with costume designer Jenny Gering as well as her staff and see all that great 1980s garb. I spoke to Gering first on the phone (that Q&A was published yesterday), and the following day she and her staff gave me a tour of their shop. For fans of the show, if there's one question that's bugged them about Elizabeth (Keri Russell) and Phillip's (Matthew Rhys) undercover operations as Russian spies in America, it's where do they keep all their fantastic disguises? Because honestly, their house isn't that big, and having all of your disguises on the premises would seem dangerous. On the show it's in a cubby hole beneath their house, but in reality, that much great gear—the suits, the pocket books, the heels, the boots, the blouses and dresses and wigs and uniforms—that's all kept at this shop in Brooklyn.
Research
Gering and her team are equal opportunity researchers, which means it's not just fashion magazines from the early 80s that they peruse.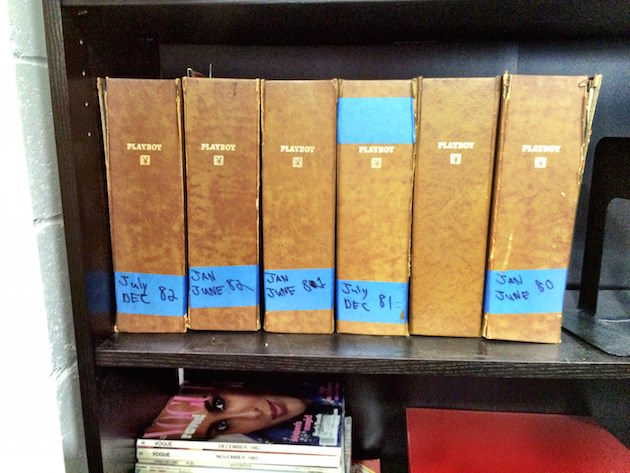 These old Playboys were found in a vintage store, and they happened to be the exact time period Gering and her team needed. "These Playboys helped with lingerie, industrial design, ads, interviews with celebrities—they helped show what was actually going on at the time." There are also 1980s Vogues beneath their Playboy research.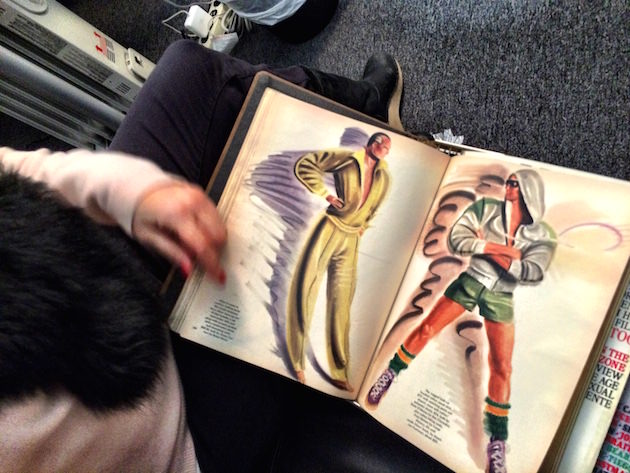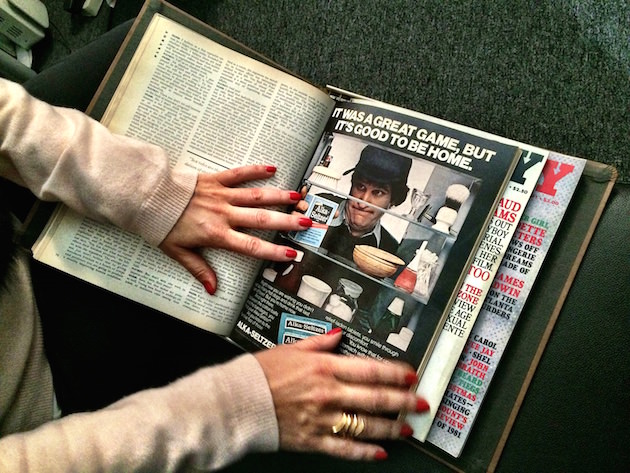 Disguises
Kerri Russell's character Elizabeth Jennings requires an entire rack for her role as both suburban mom and kickass Russian spy. Any item that has to be worn during a stunt means there's going to be eight of them; four for the actor and four for the stunt person. For this reason, Gering and her team can't rely on vintage stores, as they'll never have eight versions of a single item. Instead, they've found various spots around the city that have clothes they can then alter to make look like they were made in the 1980s. Stores that hold 'dead stock,' meaning vintage clothes that are brand new and never worn, often have multiple items, and they've found stores that only deal in dead stock that help facilitate the show's needs.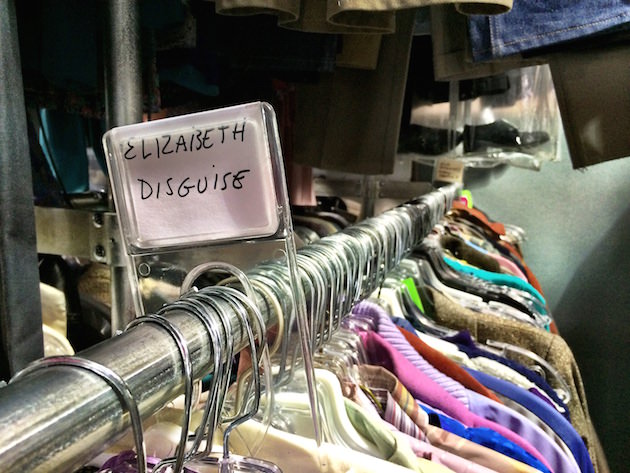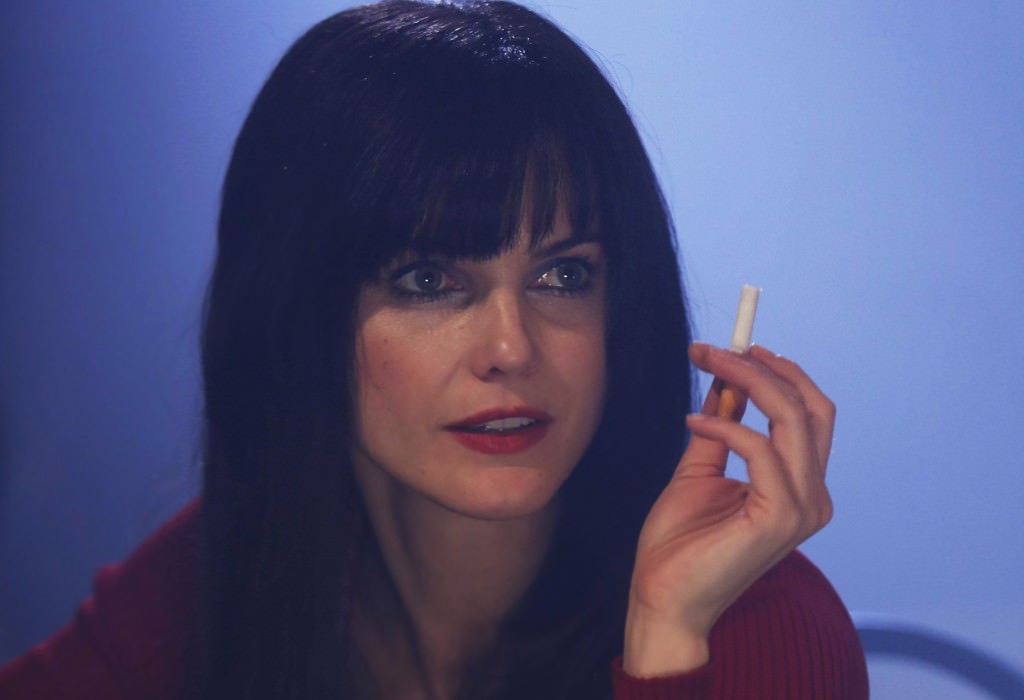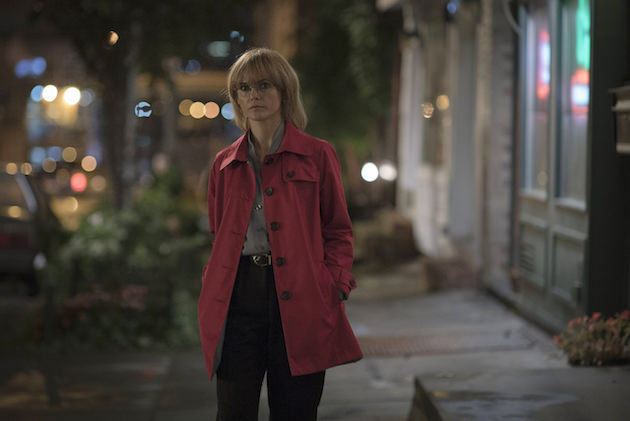 In-house Alterations
Tailor Sarah Moore is on hand to do any alterations required, which can be quite a lot considering the show has a large cast with more outfit needs than your typical series. Multiple characters wear both their "regular" clothes and disguises, each of which are tailored to hang a certain way.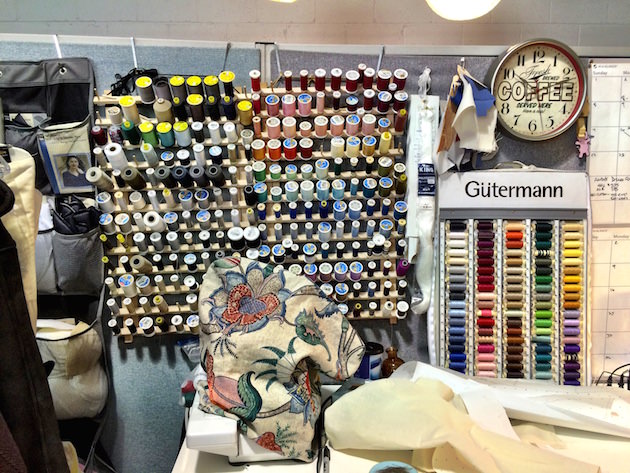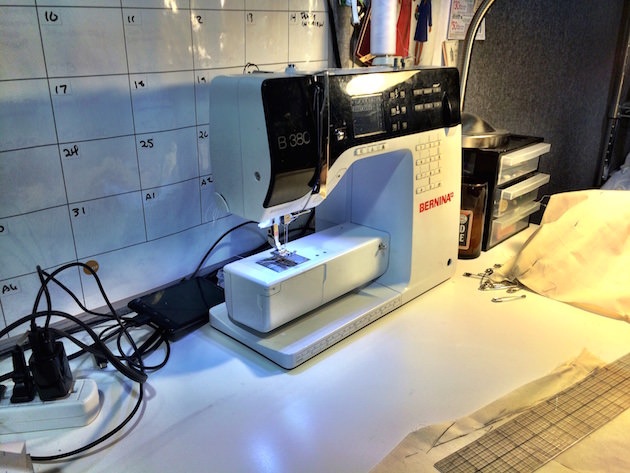 A selection of vintage pocket books that Gering says still work today.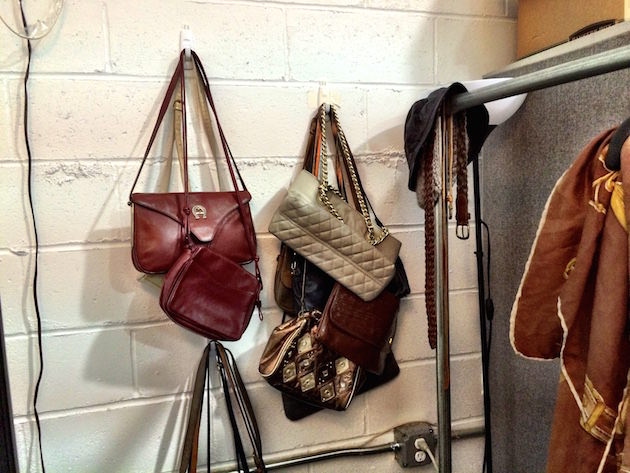 Favorite Designs
Some of Gering's favorite items for Keri Russell's character include this Alaia Azzadine number. Gering says the designer made iconic looks in the 1980s, and had a brilliant understanding of a woman's body.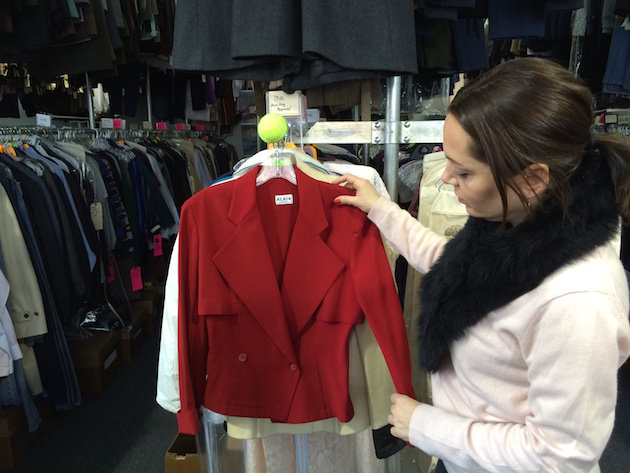 Gering is also partial to this cream colored Emmanuelle Khanh. "This palate speaks to me as a throwback to the 1940s," she says.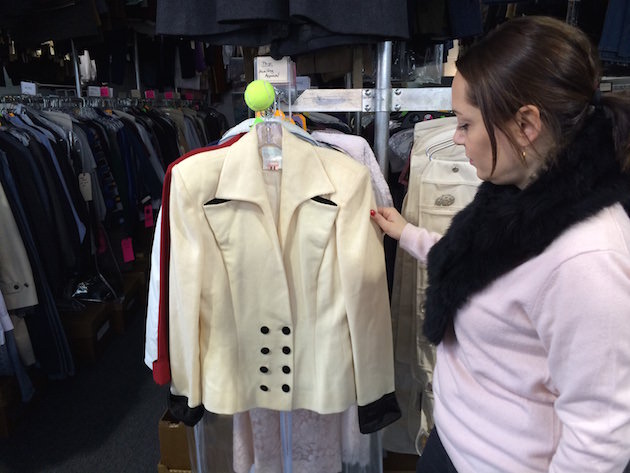 The Team
Along with tailor Sarah Moore, Gering's team includes assistant costume designer Katie Irish, costume production assistants Bailey Gardner, Charles Carter and Liana John, shoppers Nicky Smith and Becky Laska, and costume coordinator Jen O'Brien.