Making History: Selma Casting Director Aisha Coley
By now we all know that actor David Oyelowo didn't get nominated for his utterly captivating performance as Martin Luther King Jr. in Ava DuVernay's Selma. Nor did DuVernay get the nod for director. The film, however, was nominated for Best Picture, and there's zero doubt that Oyelowo and DuVernay could and likely should have been nominated. Yet neither one of them, nor any of the members of the cast or crew, worked on this film for the awards. If it was about the awards, DuVernay could have pushed for more time to tinker, released the film in 2015, and put together a much more robust and timely Oscar campaign. As Kyle Buchanan at Vulture writes; "Had awards been the first thing on the filmmakers' minds, they could have held Selma until 2015, engineering a fall film festival rollout that would have given them more time for word-of-mouth to accrue, more opportunities to introduce David Oyelowo to voters, a bigger window for sending screeners, and more space to dispense with controversies before voting finally began." The Selma team didn't do that. Along with her producers at Paramount, Pathé and Harpo Films, DuVernay made sure the film was released in 2014, just ahead of the 50th anniversary of the Selma marches and Voting Rights Act, and at a time when our country has endured fresh turmoil in places like Ferguson, New York and Cleveland, while new voter ID laws are being deployed throughout the country, and after the Supreme Court overturned crucial provisions of the Voting Rights Act last year. The time for the film was now, DuVernay and her team knew that, and what they delivered was a triumph.
In order to take a momentous moment in our nation's history and retell it on the big screen, you needed actors willing and able to capture the essence of a real person, in some cases a person who was still alive and would be watching your work. That was the challenge for Selma casting director Aisha Coley, who told us that of the many films she's worked on in her life, she's never encountered a response from actors (and their agents and managers) like she did with Selma. Long before the public was aware of what DuVernay and her team were attempting to do, actors and their representatives knew that it would be special and many of them wanted in.
Coley's no stranger to working on films about tumultuous, crucial moments in our nation's history; she was an associate casting director on Spike Lee's Malcolm X, a man who makes his own historic appearance in Selma. She's also populated Crooklyn, Clockers, Se7en, He Got Game, Enemy of the State, Summer of Sam, Love & Basketball, 25th Hour, The Secret Life of Bees, and Beyond the Lights, to name a few.
We spoke to Coley about the challenges of casting history.
How did you approach finding the right actors to play such crucial historical figures, some of whom are still alive and well?
What I did first was I really researched who these people were. I looked at photos, read about what they were like, what their personalities were like, and what they accomplished. I read as much as I could, and listened to as many audio recordings as I could find. I wasn't only researching their personalities, but their appearance, doing what I could in order to make a match. It's not always about a visual match, though you'd like to get as close as you can, but really it's about giving the viewer that particular person's essence.
What kind of casting ideas did Ava come to you with?
Ava has been with the project for much longer than I had, and she had really lived with these people for quite a while, so she definitely came in with ideas. She had Carmen Ejogo in mind for Coretta, she actually had her mind when she was rewriting. Some of Ava's ideas stuck, some fell away, that's where I come in. You provide lists and ideas for people who might be able to fill in the slots. It's a matter of collaboration on a large ensemble project like Selma. The producers give their input, their ideas, Ava gives her ideas, and as a casting director you want to have backups, your own ideas for these big parts.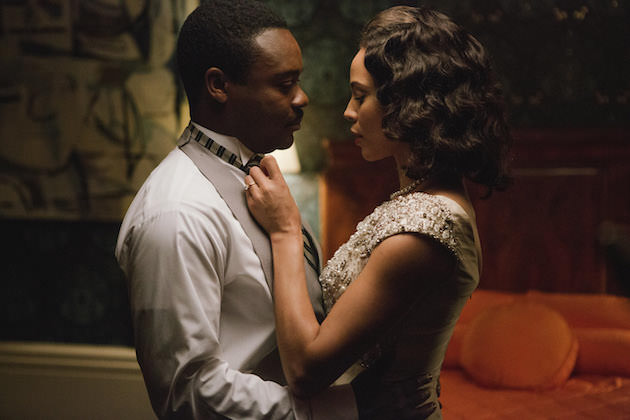 With the central role of MLK locked with David Oyelowo, how did you go about surrounding him with actors who could hold the screen with him?
We looked for terrific actors as well as matching the personalities to the real men they were playing. Ava wanted to capture a group around him who could match David acting wise, and who could bring life to these people, some of whom are still around. The challenge was finding actors who the real people could watch and say, 'I can really see that person being me.'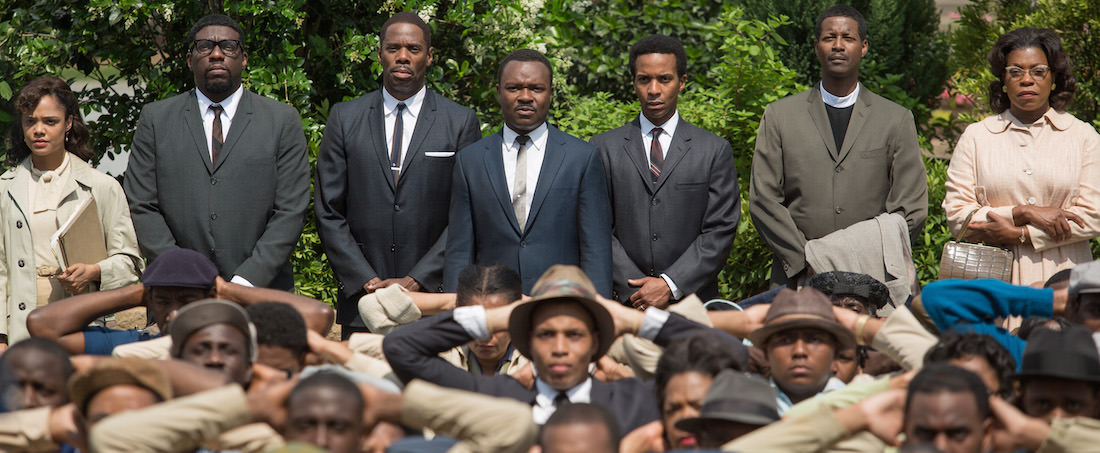 Once Selma was locked with an actor like David Oyelowo and this rising star of a director in Ava, were people coming to you campaigning to be involved?
From the very beginning the phone was ringing off the hook, more so then I've ever experienced. Agents were sending emails and then calling nonstop, it was really incredible. Actors willing and wanting to read for the film, there was just an overwhelming amount of interest. We tried to see as many people as we could. And the videotapes coming in! Such a tremendous amount, yet we still had trouble finding some of these characters, even with all these calls. They came into the room loving the script, loving the idea of the film, wanting their kids to see it…they knew this film would be around for a very long time and would be a part of history. They were all just so serious, and they came in with so much research. They really had the idea of who the character was. They did their homework. Rather than be scared by the challenge, they all dived in. There were just so many actors who really wanted to be in this film. One particular actor we hired at the last minute, he said to me, 'This film is so important to me, I'm so honored to be a part of it.'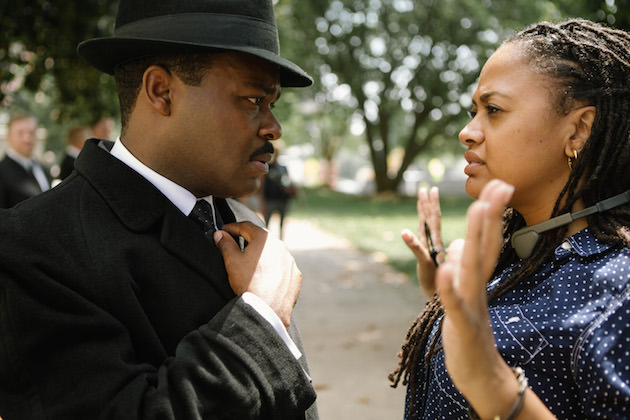 Who was that?
It was Jeremy Strong, who plays the Boston priest James Reeb who comes down to Selma. We called him to get his address, and he said he had to tell me how important this movie was and how honored he was to be apart of it.
How many of the characters did you have a specific actor in mind for?
Some of the roles didn't require us to go through A to Z on our actors list. We did a lot of lists, supplementing the people Ava had in her brain with other possibilities. We did read a lot of people for the John Lewis role. And some of the roles surrounding David, for the younger actors, we did a lot of reading for. But for that John Lewis role, we brought in every actor we could possibly could for that part.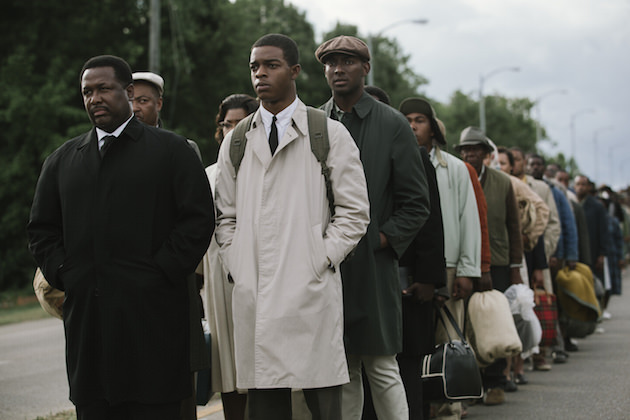 How did you find Stephan James for the John Lewis role?
Here's the thing, Stephan James was actually someone who David saw in a trailer in a film that was coming out called When The Game Stands Tall. David happened to be at the movies and saw him in the trailer, and at that point we had looked and looked and looked, and we had a guy in mind who everyone loved, but he ended up doing a TV series, so he fell out. So then David happened to see Stephan in this trailer, and said this guy looks really strong and interesting. The thing about Stephan was it wasn't only his read, but he looks so much like the real John Lewis, so that really put the anchor in it, and Ava just really fell in love with him. He's got a really compelling presence on screen. There's something really compelling about that face, those eyes.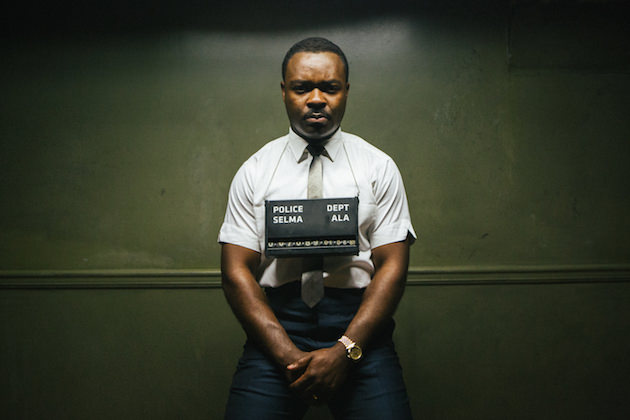 What was your take on David's performance?
When he came into to read with the actors in the room, you could just hear it, you could hear the character, so it wasn't never a question to me of him being able to play it. David's one of those actors who's very intelligent, and he's not the type to take on a role that he didn't think he could really tackle. He also has the ability to play characters. A lot of actors can play different versions of themselves, but David has the ability to play characters, which I think is the highest compliment you can give an actor. I really believed he was going to be able to do this. Then to see him on the screen, I thought he would be convincing as MLK, so I can't say I'm surprised, but I'm very, very impressed with what I saw.
How long were your casting lists?
You make a general list, a big list, then you have the conversation with Ava to see who her top choices are. If you get five people on the list, because the character is so specific, you try to at least prioritize it by naming your number one, two and three, so if number one can't do it, or isn't right, you move on to two. You start with the longest list you can possibly make, just to make sure you've covered every possible idea.
Did you have to go far down your lists for any of the lead roles?
Yeah, we went through some of the lead roles, we did a lot of lists for those lead roles. Some people did say no, and some weren't available, but I think the people who got the leads turned out to be terrific, but it was a long process. It wasn't that the first people we approached in every instance said yes.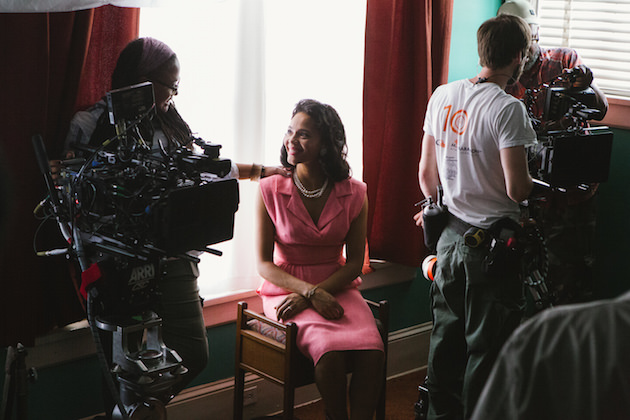 Carmen Ejogo is really fantastic as Coretta, in my humble opinion not enough people are talking about her.
As we talked about, Ava had Carmen in mind when she wrote it, but Carmen did come in and read, and she had actually met Coretta, and, she had actually played Coretta before, she had a familiarity with the part. She really brought a nice life to it in this film, she did a wonderful job with this particular character and added lot of dimension.
Did you have any really big casting surprises?
I think it was more a question of who really blends into the cast. I thought there was some out of the box ideas that blended well, like Nicey Nash, who plays Richie Jean Jackson and who blended well into the group. I don't think there was anyone who was a real risk. There was so much attention paid to this film because it was such a big important film to everyone involved. One of the hardest roles to cast the elderly man who was crying, Henry Sanders, in the Cager Lee role.
That was one of the most devastating moments I've ever seen on film.
We saw a lot of people for that part. We needed an 82-year old actor who could just bring the audience to tears with a couple of lines. We did so many auditions all across the country, but we just could not find that person. And then Henry came into the room, and he's got that very sympathetic face, and that was a sign, and then he read the lines and it was a good read, but you could tell he could take it further. I asked him if he'd read the script and he said he hand't, so I had him read it and he came back and nailed it. There were tears in that room. It was amazing. It was one of the roles that Ava was concerned about it. We needed to find this man who's going to bring this audience to tears, and it's such a huge turning point in the film and he needs to be able to make the audience cry with him.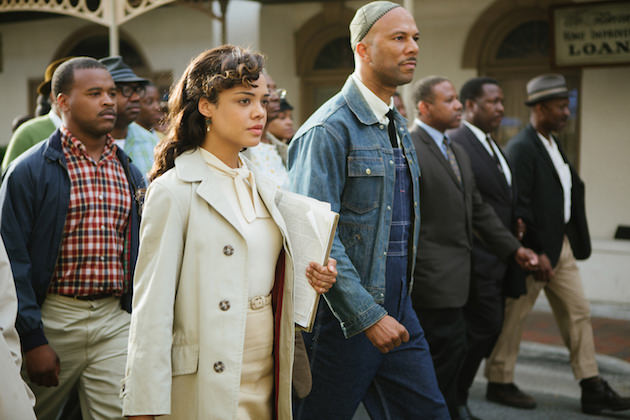 What about casting Common as James Bevel?
Common brought a certain amount of swagger, as Ava said. We did a list for the Bevel role, and it wasn't a big role, there's not much dialogue, so there were actors who didn't want to do it. Also, Bevel had a very unusual face, when you read about him, he was really fascinating man, and we needed someone with a certain amount of swagger, and Common just fit that role.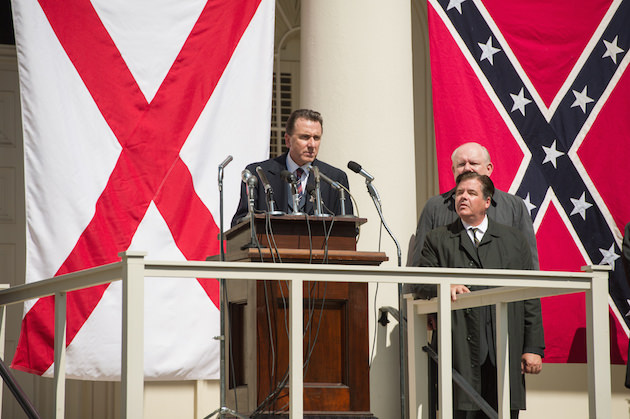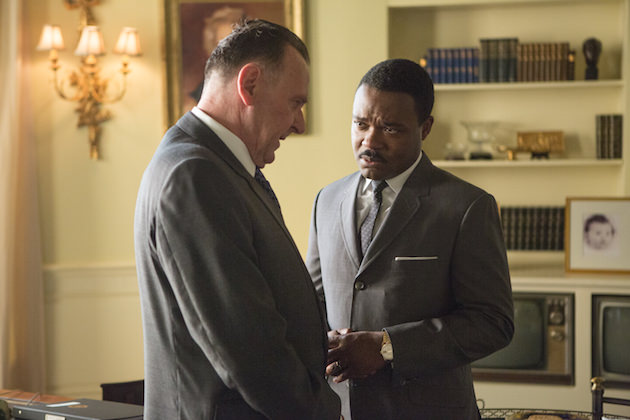 Both Tom Wilkinson and Tim Roth were really good as LBJ and the incredibly awful Governor George Wallace.
Yeah, we had gone through our list for the Wallace character, it was a tough role to cast. People either wanted to do it, or they weren't available, it was really a tough role to cast, and we had gone through some ideas for that, and luckily Tim Roth wanted to do it. He really brought his own essence and sense to it. And he really conveyed a strong character, you got a sense of Wallace and the sort of narrow minded thinking that he brought to politics. That wasn't an easy role to get done.
It must be so gratifying to see how Ava pulled this off.
I was with Ava in the beginning, on her very first movie, and to see how far she's progressed and how quickly, to go from that first movie to Selma, it's incredible to me. It's amazing what she did with the movie and her ability to make it so wonderful and moving and touching and inspiring. The cast has told me that Selma has created these special bonds and friendships. They were heading to London to see a cast member in a play! They're all getting on a plane to London to see a fellow cast member in a play, there's something special about that. It was an incredible experience, and to see the praise and accolades it's getting, it's very new to me. I don't think I've worked on a film like this where people have called me to tell me what an amazing film and what they felt about it and the cast. And of course, it's very timely.
Featured image: Left to right, foreground: Colman Domingo plays Ralph Abernathy, David Oyelowo plays Dr. Martin Luther King, Jr., André Holland plays Andrew Young, and Stephan James plays John Lewis in SELMA, from Paramount Pictures, Pathé, and Harpo Films.