Berlinale 2015: Werner Herzog's Queen of the Desert
Werner Herzog's portrait of Gertrude Bell (Nicole Kidman), the early 20th century British adventurer who was instrumental in creating the boundaries of much of the modern Middle East in Queen of the Desert , omits her real-life role as a clandestine intelligence agent for the British Empire to explore her interior life, as Herzog put it. In Herzog's version of events, Kidman's luminous, head-scarf wearing Bell swears up and down to trusting sheiks that she is not a spy — which is probably truer to history than other aspects of the film — and vehemently turns down a job, from a particularly obnoxious British officer, to become such a thing. So why did Herzog choose to make a film about Bell, Lawrence of Arabia's much less famous mentor, if he wasn't going to show her in a politically accurate light?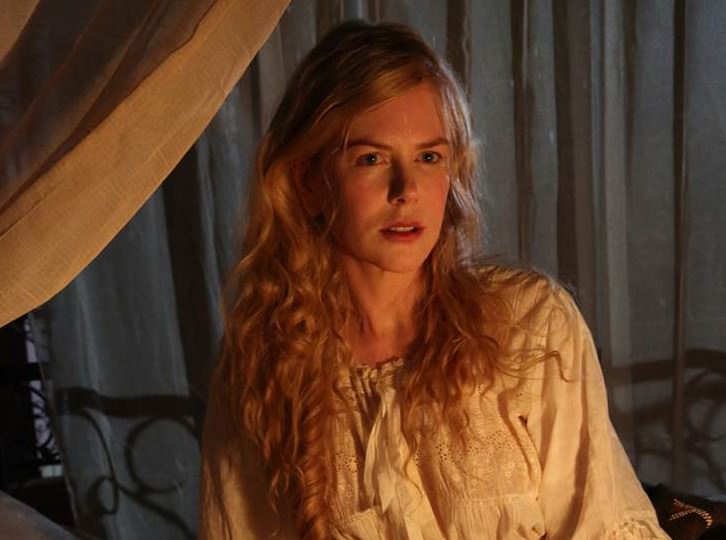 Discussing the issue after the film's premiere at the 65th Berlinale, the director conveyed his interest in portraying Bell's "interior life, which was much more fascinating" than the political endeavors and "complications" of her later years. Speaking to the relationship between Bell's work and the state of the Middle East today, he cautioned against his own "going too deep into history — in fact, what we are doing is not history, we are storytellers, we are doing a movie." So instead of a female-led political history, we have a love story set in the desert. Well, two love stories, actually — the real Bell and Kidman's version fell for two men, one a young, gambling diplomat, Henry Cadogan (James Franco) of whom her wealthy father disapproves, and later, a handsome, married officer, Charles Doughty-Wylie (Damien Lewis). Herzog said that when he learned about Bell from a friend, he "had a feeling there was a great film [there] about longing, about space, about poetry," and the film is full of all of those things.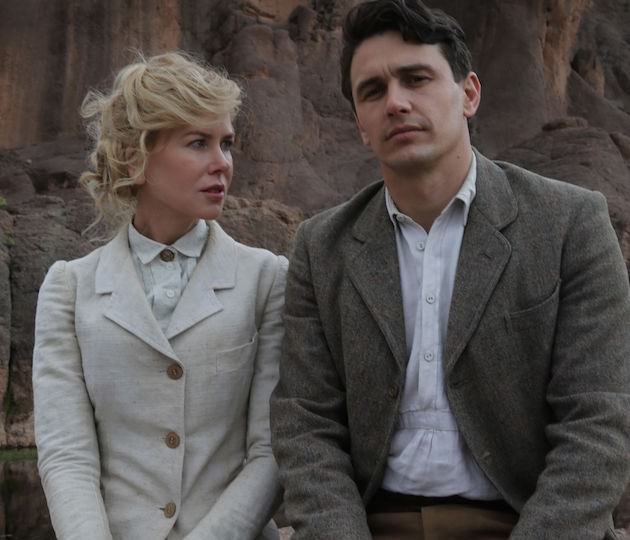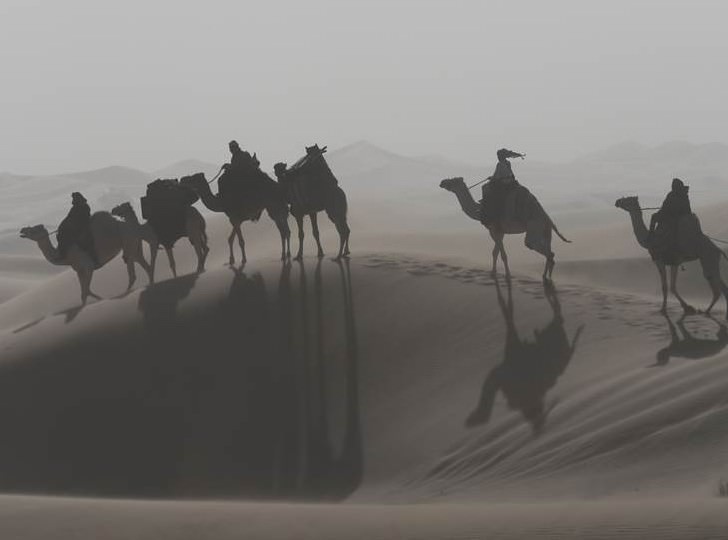 Herzog's depiction of space is one of the best parts of the movie. The director is well-known for filming on location; with Queen of the Desert, he used the desert in an ad-hoc, advantageous way, pointing out that "I think the desert was not filmed like this before" for example, "we filmed in a real sandstorm." Kidman bluntly elaborated on the provenance of a cameo-making vulture. "Werner found it on the side of the road and asked if it would be in the film," a fact which, at the time, was apparently lost on Franco. "I just assumed it was a trained vulture, and there were animal wranglers. I didn't know that they had just pulled this vulture off the side of the road. It actually snapped at Nicole one time, and I just thought, oh yeah that's the trained vulture, it's doing its job." The rest of the movie's animals, particularly the groaning, reliable camels, are at least as important, if not more, to the film as Robert Pattinson's appearance as Lawrence of Arabia. (When Pattinson made his entrance, the packed audience of mostly film journalists collectively giggled.)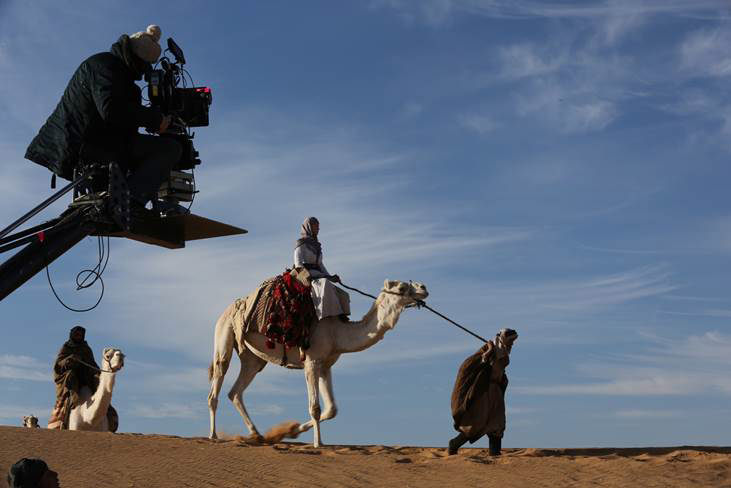 Regardless of Herzog's focus on Bell's personal relationships or the adjusted view of her place in history, pale, steadfast Kidman is absolutely right as Bell, a savvy and totally believable iron fist in a velvet glove. When he invited her to Morocco for Queen of the Desert, the actress said her first and only question was whether she could bring her children (Herzog assured her there'd be a tent for them). Speaking after the film's premiere, Herzog seemed eager to give Kidman her due, jumping in to answer an unrelated question with praise for her work ethic, recapping his own entreaty to her to be in his movie, "I have to shoulder something very big onto you, you will be in every scene in the film, with the exception of the first one. Every scene in the film, Nicole Kidman has to carry." We should expect more from Herzog in the future, though whether Kidman will star again wasn't made clear: "I think I should have done films about female protagonists much earlier in my life…I'm glad that it happened, and I shall continue," he said.