Legendary Casting Director Bonnie Timmerman On Blackhat & More
To say that Casting Director Bonnie Timmermann's influence on the movie business over the last 40 years has been enormous is no understatement. George Clooney, Alec Baldwin, Ben Stiller, Sandra Bullock, Reese Witherspoon, Diane Lane, Jennifer Connelly, Jessica Alba, Jim Carrey, and Halle Berry are just a few of the now superstar actors discovered by Timmermann as they were starting their careers. Responsible for casting the likes of Meryl Streep, Glenn Close and Christopher Walken in early theater roles in the 1970s at NYC's Phoenix Repertory Company, she soon moved into casting for both film and TV, working on many of Hollywood's biggest films over the next 30 years: in the 1980s she was casting director on Trading Places, The Karate Kid, Dirty Dancing, Bull Durham, and Midnight Run to name just a few. In the 90s some of her casting projects included Awakenings, The Last of The Mohicans, Glengarry Glen Ross, Carlito's Way, Quiz Show, Heat, and Armageddon. In the 2000s she populated the worlds of Pearl Harbor, Spy Game, Black Hawk Down, and Man on Fire.
But it's been her work with director Michael Mann that has been the most enduring for both her and for us, the lucky audience that enjoys the fruit of their hard earned labor. Timmermann did casting on Mann's second feature The Keep (1983), and then was given the huge job of casting his classic 1980s TV show Miami Vice — where even more of today's stars got their first big break (think Liam Neeson, Bruce Willis, Julia Roberts, Benicio Del Toro, and Steve Buscemi). She was casting director on the terrifying Manhunter (1986), which introduced the character of Hannibal Lecter to the world and then 1992's epic adventure The Last Of The Mohicans. She brought realistic looking actors playing cops and thieves to 1995's Heat with De Niro and Pacino on opposite sides of the law. For Russell Crowe's astonishing performance in The Insider (1999) she found the right actors to inhabit a world of corporate malfeasance, and with Johnny Depp's callous and charming John Dillinger in 2009's period gangster drama Public Enemies, Timmermann found actors who looked and performed within the complex historical milieu.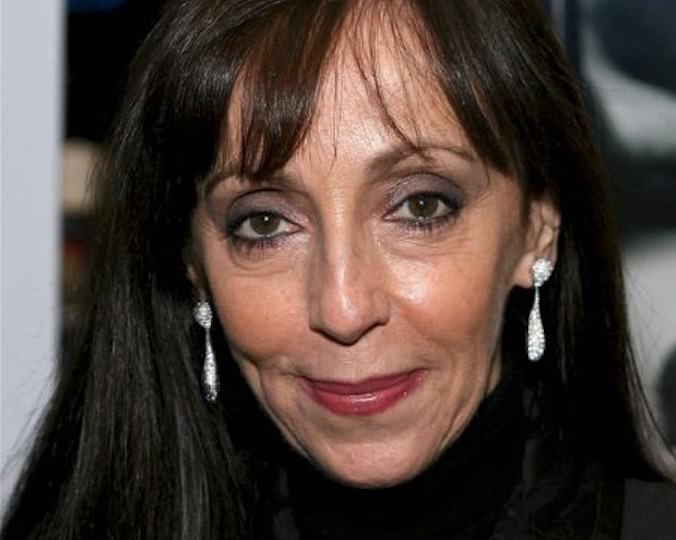 Which brings us to Mann's newest film, Blackhat (2014), on which Timmermann once again collaborated with the director she credits with "being responsible for my career."
A contemporary thriller centering on a jailed "blackhat" – slang for a criminal computer hacker, on his way to becoming a "whitehat," an ethical hacker, Chris Hemsworth's street smart and savvy Nicholas Hathaway parlays an offer of furlough from the Justice Dept. into a commutation of his 18 year sentence in exchange for his assistance tracking down an unknown blackhat who has caused a meltdown at a Chinese nuclear plant and manipulated the price of soy futures on the US commodities market within the span of 2-3 days. This blackhat's speed and ability to cause major damage on a worldwide scale is beyond the scope of the US Justice Dept, FBI, and NSA, as well as the Chinese Intelligence Services. They reluctantly join forces, and Hathaway's old college roommate Chen Dawei (played by Chinese singer and actor) Leehom Wang, now with Chinese Intelligence, pushes forcefully for his friend's release to join this team.
Building the large supporting Chinese cast, which also includes actress Wei Tang as Agent Chen's computer analyst sister Lien Chen, and several other roles comprising Chinese generals, police officials, and undercover agents, was no easy task. "We saturated ourselves in Chinese movies. I also approached a lot of Asian directors – you go to the sources, you study, take notes, watch clips, more study. You work 24/7 with Michael Mann, Monday to Sunday."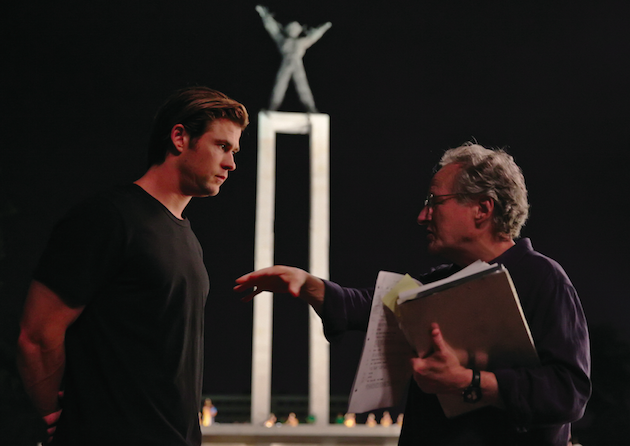 Timmermann's casting methods for TV and movies were developed during the time she worked on the TV classic Miami Vice in the early to mid eighties. After a movie project fell through for which Mann had first hired her, he asked if she'd be interested in casting a TV series he was prepping. "I thought whoa, I don't think I'd be very good with TV, and he said 'why is that?' and I said well, I roam the streets, I go on the subway, on buses, I search for people I think are fat, skinny, who've got good skin, bad skin, I don't look for all blonde and blue eyed types. So he said 'What? that's perfect, that's just what I'm looking for!'"
Mann set Timmermann up in Manhattan with a camera and editing equipment, while the show was produced in LA and shot in Miami. Timmermann was on her own. "I was really able to really learn about my work because I was on my own…I began this process of talking to actors like my own little talk show, because no one was there [to tell me not to do it that way]. Sometimes in casting, if you know somebody, you understand more about what they can do. Sometimes in an audition process it's nerve-racking and scary and you don't get the very best. Michael really gave me my first start, and if you examine some of the actors that were in the show, who are so successful now, you can understand that these things happen as a result of a collaboration."
"Sometimes I'd even edit their audition tapes," Timmerman continued. "This process gave me a chance to really explore [the actors] with the camera…and Michael was so open to it, and open to that kind of art. He was open to a different kind of a painting…Michael loves unusual ideas, not straight down the line, he's open to interpretation."
Mann describes the type of character in his scripts, but he's open to other ideas, and he either responds or he doesn't. Sometimes an actor's reading would inspire a different understanding of a character, which Timmermann said resulted from her and Mann's process and collaboration. When they occasionally disagreed, "…sometimes I persist," in a casting idea, but "Michael is captain of the ship, it's his movie, the story comes from his gut, and he's right most of the time. And I don't want to argue with that, I just want to understand it and try to help in the creation of what it is that he's doing."
Eventually the process winnows down to a few choices, and then there are live readings and/or meetings with the prospective actors. Timmermann remembers Ritchie Coster, who plays the terrifying henchman Kassar, auditioning for Mann's earlier HBO racetrack drama series Luck. Mann thought he was great, but wanted to really work with him more on the character, to make sure it came out just right. And Coster worked long and hard with Mann on that character. "You don't get to work with Michael, or be in his movies, if you don't do the time," Timmermann says.
Yorick Van Wageningen, a Dutch actor probably best known in the States as the character Lisabeth Sanders's abusive social worker in the US remake of The Girl With The Dragon Tattoo (2011), sent in a disturbing audition tape for the role of the blackhat villain, Sadek. "It was so haunting, I'll never forget it. We kept going back to it while looking at so many other great actors. That video never left out minds. He got the part fair and square."
Timmermann still goes to the theater three to four times a week, immerses herself in foreign films and TV, always on the lookout for new talent, and always working. "You have to keep current." Timmermann remembers her early casting work for National Public Radio and the BBC. She'd go to the movies, or the theater, and close her eyes for the first 15-20 minutes, just listening to the actors voices, "and hear them, and hear what they looked like, as opposed to seeing what they looked like, so I've been training myself in this job for a very long time."
Images and video courtesy Universal Pictures.