Into the Woods's Creative Team on Adapting Sondheim's Hit
Witches. Heroes. Giants. Magic. Enchantments. Curses. Love. Loss. These are familiar to any Disney movie fan. But when Stephen Sondheim and James Lapine's Tony Award®-winning stage musical Into the Woods hits movie theaters on December 25, all of these concepts and worlds come together in unusual ways inside one Disney film – turning expectations on their head in the process.
For those unfamiliar with the musical, Into the Woods takes the traditional tales of Cinderella, Jack and the Beanstalk, Rapunzeland Little Red Riding Hood and aligns them in a new story, that of a Baker and his wife who wish to have a child but learn they have been cursed by "the witch next door." To break the curse, the pair must gather four special objects within three days: a cape as red as blood, hair as yellow as corn, a slipper as pure as gold and a cow as white as milk. Thus, the beloved stories begin to intertwine in fascinating ways.
"When we brought the movie to Disney," director Rob Marshall says, "I was so thrilled to see that [Walt Disney Motion Pictures Production President] Sean Bailey, [The Walt Disney Studios Chairman] Alan Horn and [production executive] Jocelyn Diaz were excited about it because it stretches the boundaries of what a Disney film can be, especially when they deal with fairy tales." And for those whose main points of reference for these characters are Disney's films, Marshall is excited, "because they [audiences] get to see the characters they know and love revealed in a fun, exciting and new way."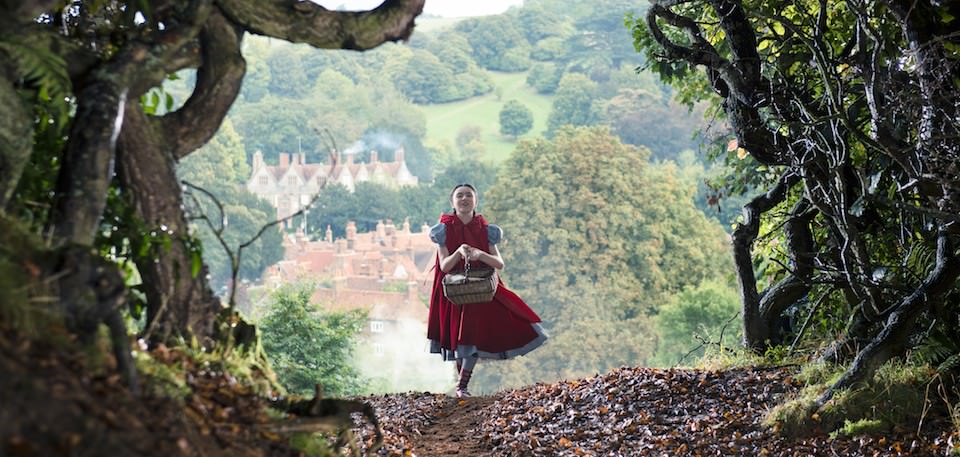 To bring these beloved characters to life required clearing a few hurdles, specifically, finding a cast that's phenomenally talented – and could sing. Alongside Meryl Streep, other notable names on the bill are Johnny Depp, Chris Pine, Emily Blunt, Anna Kendrick, James Corden, Tracy Ullman and Christine Baranski.
Depp, who takes on the role of Little Red Riding Hood's wolf, was a natural choice. "I had experience with Johnny on Pirates, which was fantastic, where he carried an entire film," recalls Marshall. "This was basically a cameo for him, but he was thrilled to be part of a company. He loved the idea of being part of this world."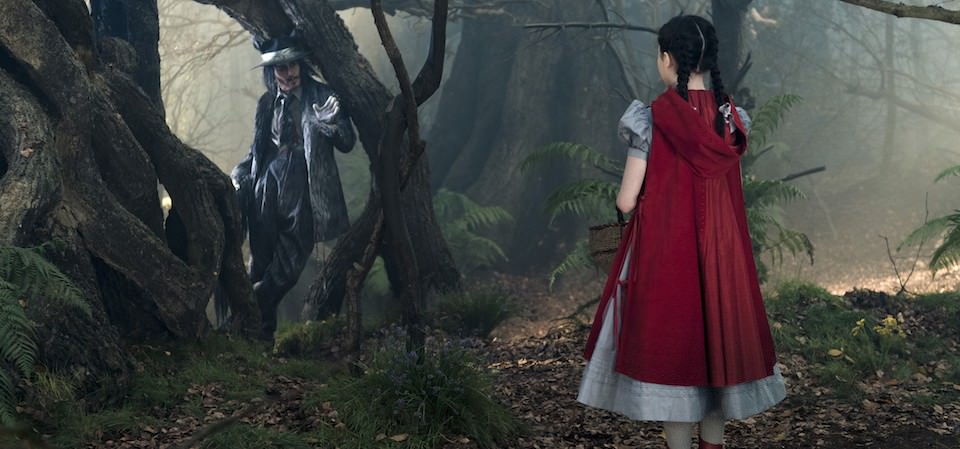 Streep, already a fan of Marshall from his work on Broadway and Chicago, remembers the director mysteriously hinting at the project a few years back. "We were at the Kennedy Center Honors together, standing outside this hotel, and he came up and said, 'I may have a job for you.' And I said, 'What is it?' He said, 'I can't tell you.'" The opportunity immediately piqued her curiosity.
Although not familiar with the show, a love for it ran in Blunt's family. "I mentioned to my husband [actor John Krasinski] that I was going to audition for Into the Woods, and he sang the line 'Into the woods…' I was really surprised that he knew this, because this is not a man who likes musicals!" Performing in musicals was new ground for Blunt, but Marshall approached her with a different take. "He just said, 'Listen, I don't want a singer. I want an actress. It's emotionally and musically complex and I would rather capture the emotion first and get the music later,' " Blunt continues.
Kendrick, who is already well known for her terrific singing voice, also faced challenges when she first began rehearsing. "You think you know a Sondheim show from listening to the soundtrack, and then you get in there and realize, 'Nope I've been cheating a lot of these notes,'" she admits. "The music is really complicated, so I had to retrain my brain to sing it with accuracy."
Always game to inhabit a new character, the Oscar®-winning Streep underwent a 90-minute-to-two-hour process daily to transform into the shriveled witch. "They'd put that same music on every day and I just sort of tranced out," she remembers.
Although Into the Woods is a show that's already more than two decades old, the stories and themes are just as relevant today as they were in 1986. "The whole theme through the movie about 'children will listen' and 'be careful of things you tell your children' is that your dreams can come true, but every action has a consequence," observes Kendrick. "It's almost like we want to be told that 'Yeah, you can have a happy ending but it's never going to be perfect.' " Blunt adds: "All of the characters have a desire—a wish. And that wish might not be everything they dreamt it would be. It's sometimes about the beauty of what you have—and appreciating what you have rather than what you think you need."