2014 in Review: Portrait Artists, Sound Designers & More – Part I
As a wild year in film draws to a close, we're looking back at some of the talented filmmakers we've had a chance to speak with, and all the ways they schooled on us how films really get made. Sound designers, construction crew managers, creature supervisors, production designers, a portrait artist (for Wes Anderson, naturally) and more (our first group of filmmakers are, admittedly, a bit more well known). Although these folks don't really care how much attention they get, our whole mission is to give it to them anyway.
So here in Part I, we'll look at just a few of the people who spoke to beginning last January. Check in tomorrow for Part II.
Canny Collaborators
We got a chance to sit down with Richard Linklater, Julie Delpy and Ethan Hawke in the run up to their Oscar nomination for Before Midnight, the final piece of their Before trilogy that had garnered a Best Adapted screenplay nom. Had we known at the time that Linklater and Hawke would collaborate on one of the most moving film experiences of a generation, the 12-years-in-the-making sensation Boyhood, we might have posed a question or two about that at the time. Regardless, they were as illuminating as you could hope for about their 18-year spanning trilogy:
Giving The Lego Movie it's Stop-Animation Look
We spoke to animation supervisor Alfie Oliver about how 2014's first smash hit got it's stop-animation signature look. The secret? It's not stop-animation at all.
Painting a Renaissance Masterpiece From Scratch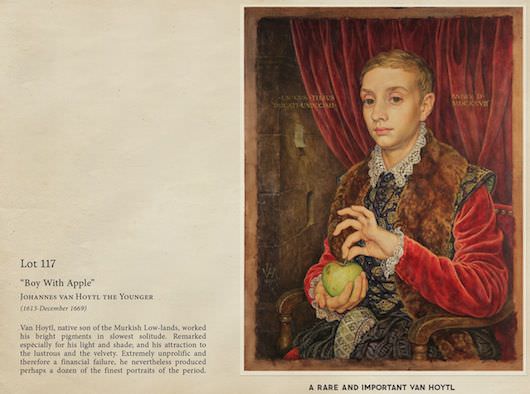 Who else would need the incredible Renaissance masterpiece painting by Johannes van Hoytl the Younger (1613-1669), "Boy With Apple," meticulously reproduced for a film than Wes Anderson? Perhaps the better question is; who else would make up a Renaissance painter and his famous painting in order to have a real painter (in this case, British portrait artist Michael Taylor), create the work for him? We spoke to Taylor about painting The Grand Budapest Hotel's gorgeous MacGuffin for Anderson.
Building a Plane from Scratch
Production designer Alec Hammond had a little bit of a challenge when he signed up for the Liam Neeson-starring Non-Stop; build an airplane from scratch. Here's how he did it.
Divergent's Daring Composer
He goes by the name Junkie XL. He's a musician, producer, engineer and composer who has lent his talents to the legendary Hans Zimmer on The Dark Knight Rises and this year's Divergent. Read more.
Drawing History With Storyboard Artists of Mr. Peabody & Sherman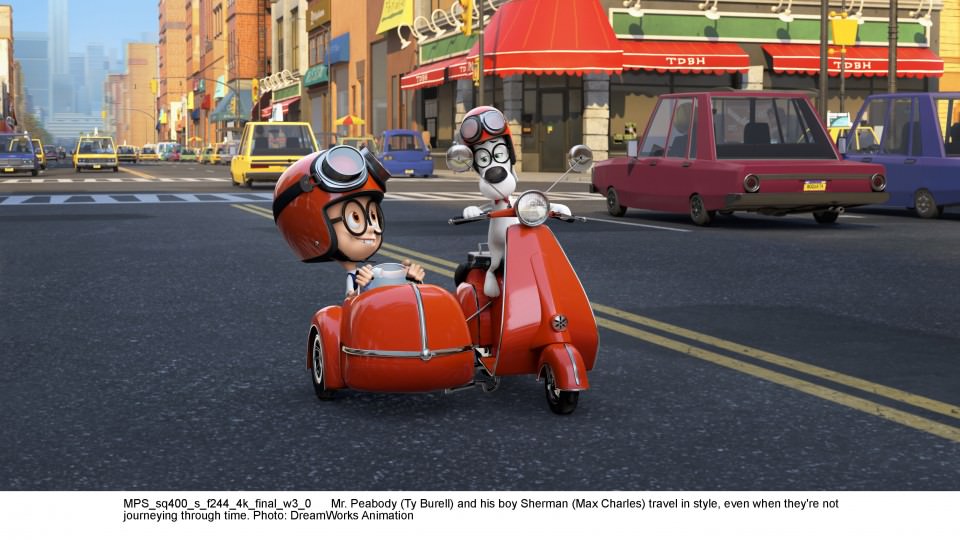 A genius talking beagle invents a time machine and adopts a dorky little boy to join him on his globe-trotting adventures. Although they first rose to prominence more than a half century ago as cartoon characters, Mr. Peabody and Sherman were resurrected by DreamWorks Animation's Head of Story, Walt Dohrn and the rest of his storyboard artist team for this 2014 film.
Scoring the Captain
Marvel's Captain America: The Winter Soldier was the first of the major superhero movies to debut in 2014, and it did not disappoint. With the Captain now in contemporary America, composer Henry Jackman had to find a suitable score that both honored the Captain's original era (remember, he was a soldier during World War II who was frozen for 60-years) while also representing his current setting in a modern, conflicted United States. Here's how he did it.
Giving Voice to an Ancient Monster
He's got one of the most iconic voices in film history, first heard on screen in his ground-breaking debut in1954. And when he rose from the sea again this past year, it was up to sound designers Erik Aadahl and Ethan Van Der Ryn to give Godzilla a roar worthy of his legacy.
Finding a home for the Apes
Dawn of the Planet of the Apes was a marvel of performance motion capture technology, perhaps the best we've seen it employed thus far. But in order to give Andy Serkis's performance the proper context, his chimpanzee Caesar needed a forest home to rule. Finding those locations was up to people like location scout Catou Kearney, who schooled us on how she found the perfect rainforest setting outside Vancouver for a film that's practically all exterior shots.
Going Inside Industrial Light & Magic
We spoke to four different ILM employees about their roles in giving Michael Bay's latest Transformers film it's wall-to-wall destruction, as well as it's actual walls. Creature supervisor Michael Balog and FX technical director Sheldon Serrao told us how they made a robot punching a skyscraper look realistic, while lighting and rendering department head David Meny talked about how he's able to manipulate the way the light in the film moved and changed. Then we got a chance to speak with construction coordinator Jonas Kirk about how he managed the building of actual sets…so that they might be destroyed, of course.