Potent Posters: 8 of the Year's Best
Never heard of BLT Communications before? You will after you take a gander at this story — they're a pretty powerful force in the movie poster game, creating beautiful, striking images for films big and small.
Movie posters and prints have come along way, from old Hollywood classics to viral sensations—like the one caused by Hunger Games: Catching Fire moving-image poster (created by Ignition Creative). But what has stayed consistent is the importance, and artistry, behind movie posters. Because when it's good—it's movie theater popcorn gold. While 2014 is winding down, we've rounded up some of our top contenders for best movie posters of the year, with a doff of our caps to the people who made them.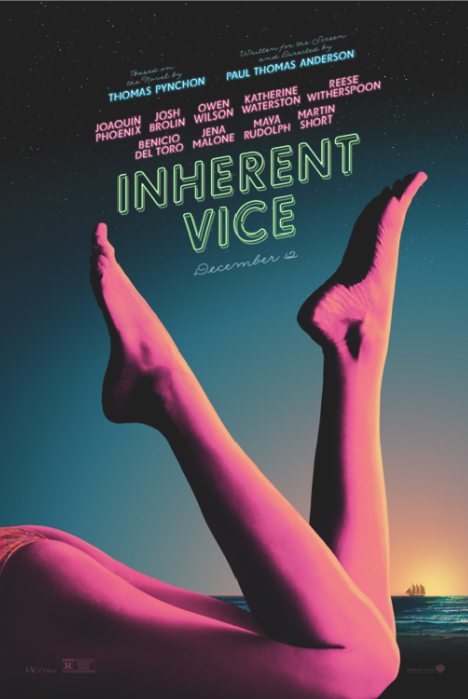 Designed by: Dustin Stanton
Dustin Stanton's scintillating poster is a fitting visual come hither for Paul Thomas Anderson's latest. The singular director adapted one of our most singular novelist's works, Thomas Pynchon's groovy, grungy, narcotic noir Inherent Vice. Stanton nails the look and feel of the film with a simple, alluring image. Starring Joaquin Phoenix as detective Larry 'Doc' Sportello, Stanton's poster captures Pynchon's take on 1970s Los Angeles: the post-60s hangover, eye-popping color and a bleary eyed, hazy city populated by burnouts, beach bums and free spirits coming back down to earth. And, of course, the thing Los Angeles has always had — beautiful women in bikinis. With twenty years in the entertainment advertising business, Stanton kills it again.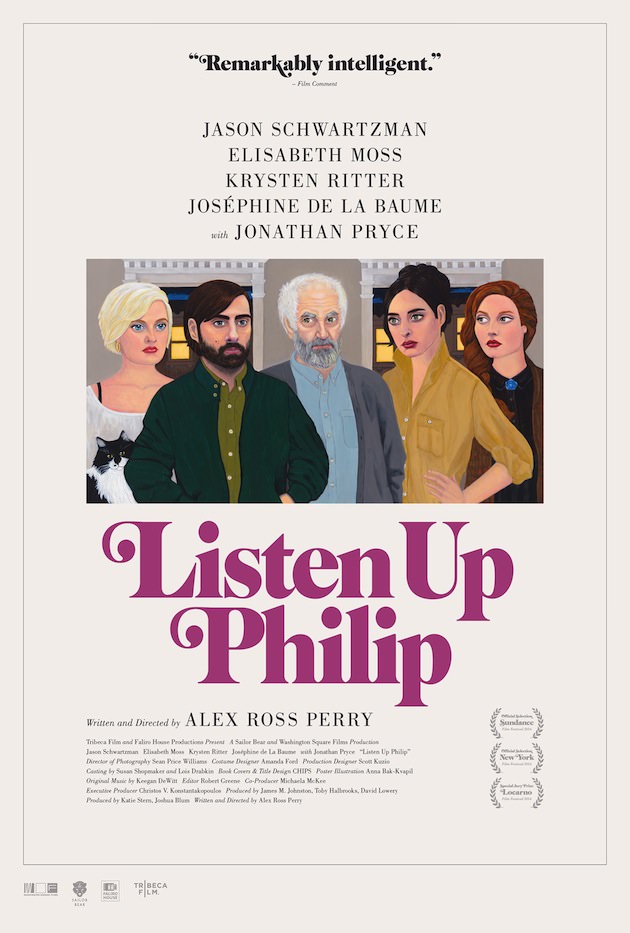 Designed by: Painted by Anna Bak-Kvapil and designed by Teddy Blanks.
A comedy about a brazen writer, played by Jason Schwartzman, as he anticipates the release of his second novel. Note the eyes of our beautifully painted poster — does a single character look anything less than neurotic with those piercing peepers? Designed by Teddy Blanks, those portraits of actors Schwartzman, Elizabeth Moss, Richard Pryce and more were brilliantly hand-painted by artist Anna Bak-Kvapil and capture the self-regard and paranoia of the hyper-intelligent characters.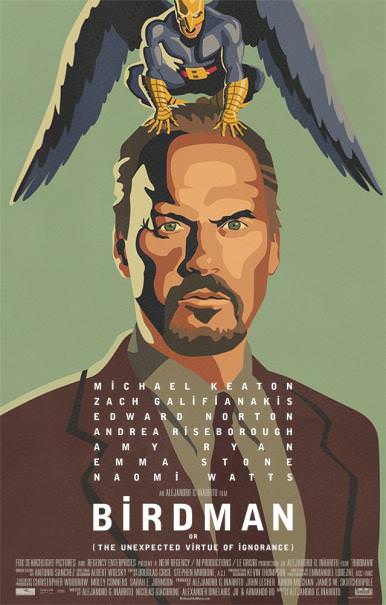 Designed by: BLT communications
Not Batman, but Birdman. Michael Keaton (playing washed up actor Riggan Thomson) gets the graphic design treatment in a film he, and every other actor in this remarkable story, gave their all for. The poster is a beautiful, and literal, approximation of Riggan Thomson's main problem—he can't seem to get out from under the superhero he once played, the eponymous Birdman. Thomson tries to claw his way back into fame by staging a play in New York City (an adaptation of Raymond Carver's "What We Talk About When We Talk About Love") if only he could get his alter-ego out of his head.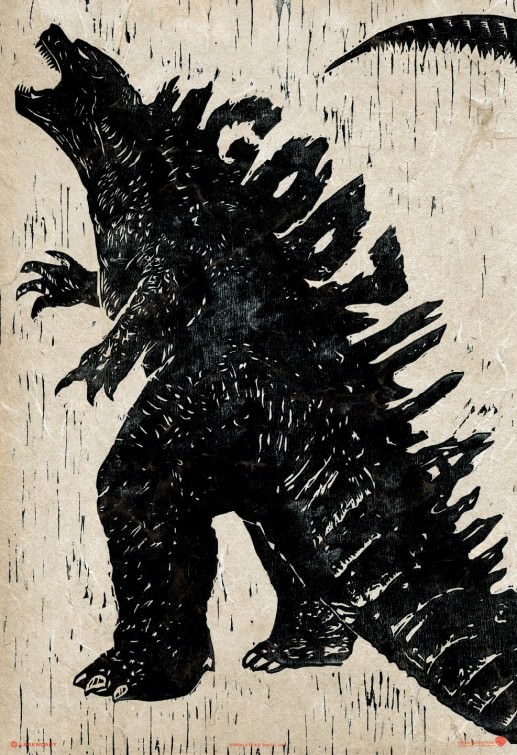 Designed by: Ignition Creative
A movie of epic proportions deserves a jaw-dropping poster that pays homage to the world's most famous monster. With the artistic juxtaposition of the movie's title growing out of Godzilla's back, and the relative stripped down aesthetic, it's a brilliant way to capture the spirit of one of global cinema's most lasting creations.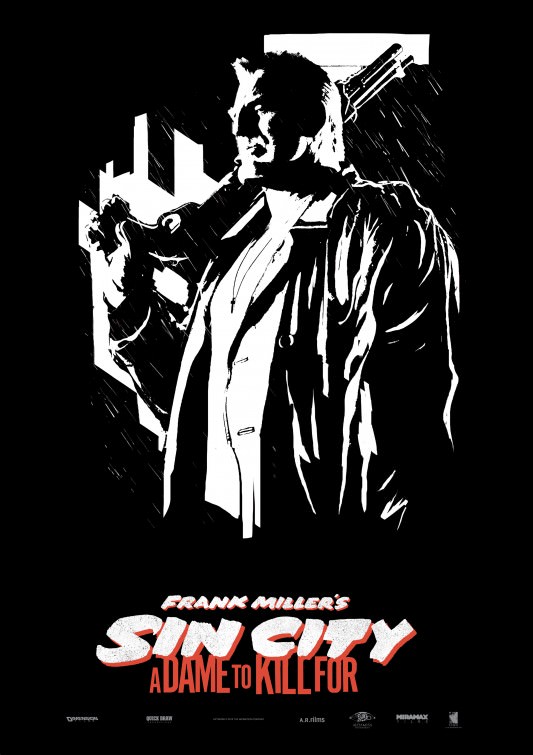 Designed By: Illustrator and graphic designer Mac Archibald
For a neo-noir crime thriller like no other, illustrator and graphic designer Mac Archibald seamlessly brought Frank Miller's original 'Sin City' graphic novel style to the big screen. From comic book pages to the gorgeous (if hyper-violent) film shot in native 3D, Archibald's poster does justice to a city that has very little of it.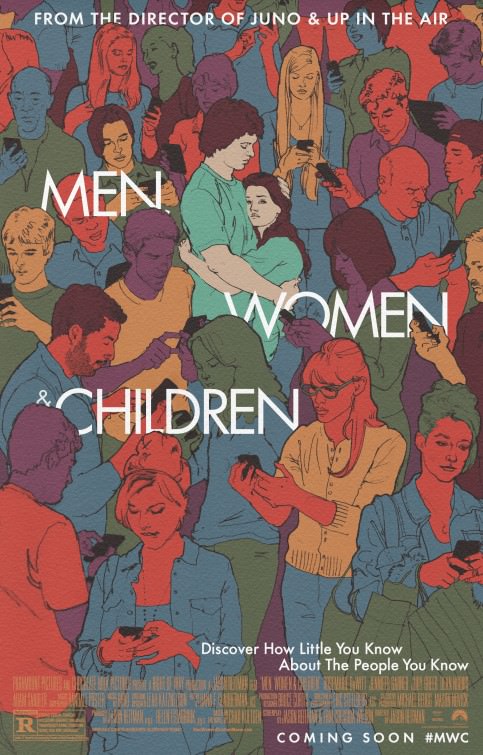 Designed by: Mondo/BLT Communications
In this haunting yet timely drama, director Jason Reitman (Juno, Up In the Air) asks us to reevaluate if we really know the people we know. In the digital age of continuous, ubiquitous communication, Reitman's proposition is brought home with a telling image of strangers in a crowd almost seemingly unaware they aren't actually alone. We might not look up enough in our daily lives, but this poster sure caught our eye.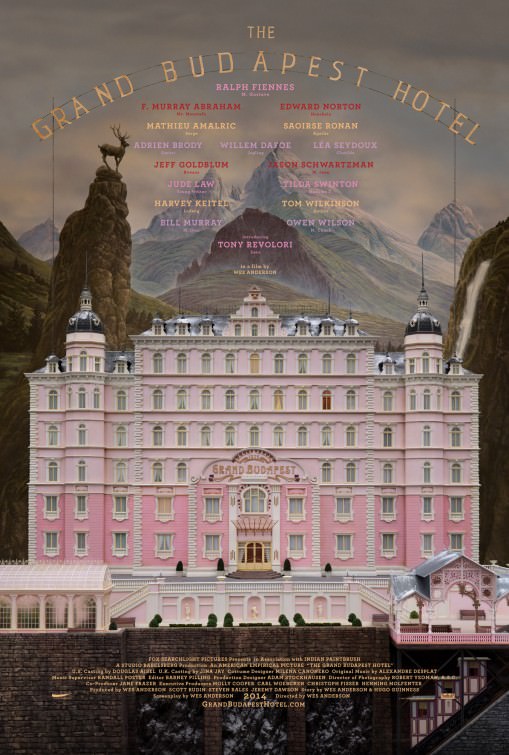 Designed by: BLT communications
If a movie poster embodied its director, this one would take the prize. In true Wes Anderson fashion of clean cuts, bursts of color and relentless symmetry, the image of the Grand Budapest Hotel looks as if it were meticulously copy and pasted onto the mountain landscape. For a film so meticulously designed, BLT made sure the poster would be up to Anderson's discerning, detailed taste.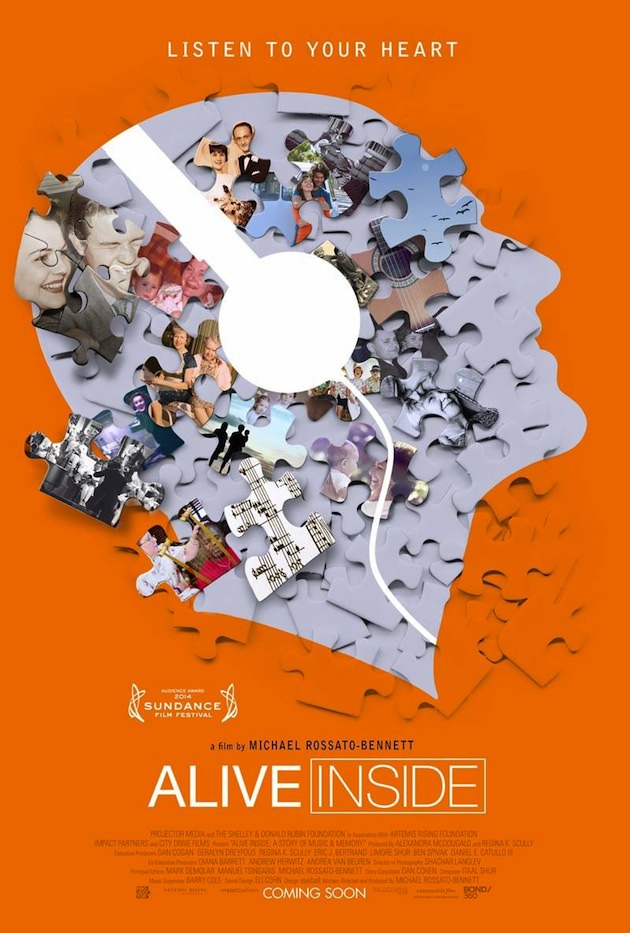 Designed By: Eclipse Advertising
This heart-wrenching documentary by Director Michael Rossato-Bennett pieces together the force music has on the human mind and soul—so much so that it can heal in ways medicine cannot. Like the poster says: Listen to your heart.