Final Tour of Hollywood Costume Exhibit a Must-see
"Nearly every costume designed for a film has a story behind its creation…Martin Scorsese once gave me an entire film to watch just to see the stripe on a collar." -Costume designer Sandy Powell.
When David Fincher was shooting The Social Network, a momentous scene had it that Mark Zuckerberg (Jesse Eisenberg) had to sprint back to his dorms at Harvard. Only the crew couldn't secure the Cambridge location that they had used, so Fincher and his team designed a series of mirrors that would help replicate the actual location. This meant that Eisenberg's GAP sweater would appear as 'PAG' on screen as he'd be captured in the mirror. So costume designer Jacqueline West simply had a sweater designed with 'PAG' on the chest, which would turn into the proper 'GAP' sweater once reversed in the mirror and allow Fincher to secure his shot. This is but one small instance of how the costume designer is also a storyteller, helping cast and crew in often subtle, crucial ways. This and more you can experience at Hollywood Costume, a multimedia exhibition ending its run at the Wilshire May Company Building in Los Angeles.
We thought it fitting to call attention to one of the great film exhibits in the country right now the week Oscar de la Renta passed away. That titan of fashion inspired Hollywood style for decades, as well as one the more memorable lines ever uttered about fashion in a film. We're talking about Meryl Streep's turn as Miranda Priestly (believed to be based on Vogue's editor-in-chief Anna Wintour), in which she explains to her assistant Andy Sachs (Anne Hathaway) how nobody is untouched by high fashion, even the unfashionable like Sachs herself:
"You're also blithely unaware of the fact that in 2002, Oscar de la Renta did a collection of cerulean gowns. And then I think it was Yves Saint Laurent, wasn't it, who showed cerulean military jackets? And then cerulean quickly showed up in the collections of eight different designers. Then it filtered down through the department stores and then trickled on down into some tragic Casual Corner where you, no doubt, fished it out of some clearance bin."
Oof. But also, awesome. In the spirit of the late, great de La Renta, here's a look at an exhibit for film and fashion lovers alike, paying tribute to the all-important costume designers who have such a huge impact on the films we love.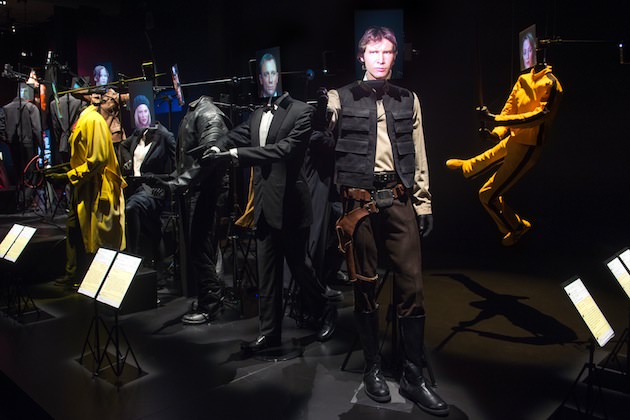 Hollywood Costume is a collaboration between the Victoria and Albert Museum in London and the Academy of Motion Picture Arts and Sciences. The exhibit recently moved to Los Angeles on October 2, and is now presenting the final showing of the groundbreaking multimedia exhibition in the Wilshire May Company Building, the future location of the Academy Museum of Motion Pictures. The exhibition explores the huge role that costume designers play in film, from the eye-popping (Ruth Myers gorgeous period pieces for L.A. Confidential) to the subtle elements most of us would never catch but appreciate their effect subconsciously. The exhibit showcases how costume design is as an essential tool of cinematic storytelling. On view through March 2, 2015 the exhibition has everything from the iconic costumes of Hollywood's golden age (like the costume worn by Marlene Dietrich in Morocco (1930)) to Jared Leto's costume from Dallas Buyers Club (2013).
Curated by Academy Award nominated costume designer Deborah Nadoolman Landis, the exhibit is broken down into three acts:
Act One: Deconstruction introduces the role of costume design in cinematic storytelling. This section explores the link between clothing and identity and how designers bring characters to life.
Act Two: Dialogue examines the creative collaboration among great filmmakers, actors and costume designers using archival film footage and specially commissioned interviews.
Act Three: Finale presents the most memorable and treasured costumes in cinema history, for heroes, leading ladies and femme fatales alike.
Here's a glimpse of what's in store for visitors to the exhibit:
Most Famous Shoes in History
The Wizard of Oz (1939)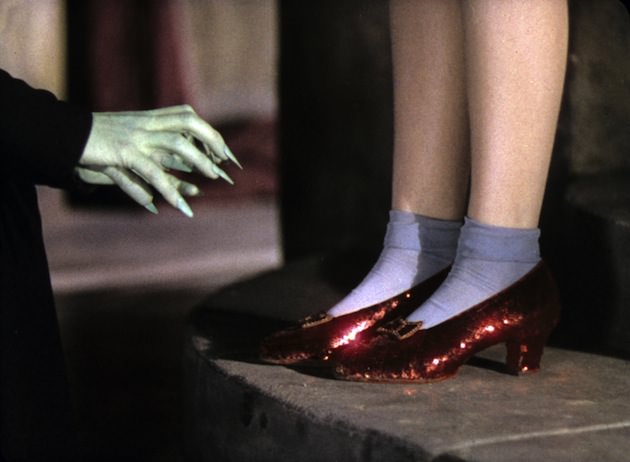 A Fedora & A Whip
Raiders of the Lost Ark (1981)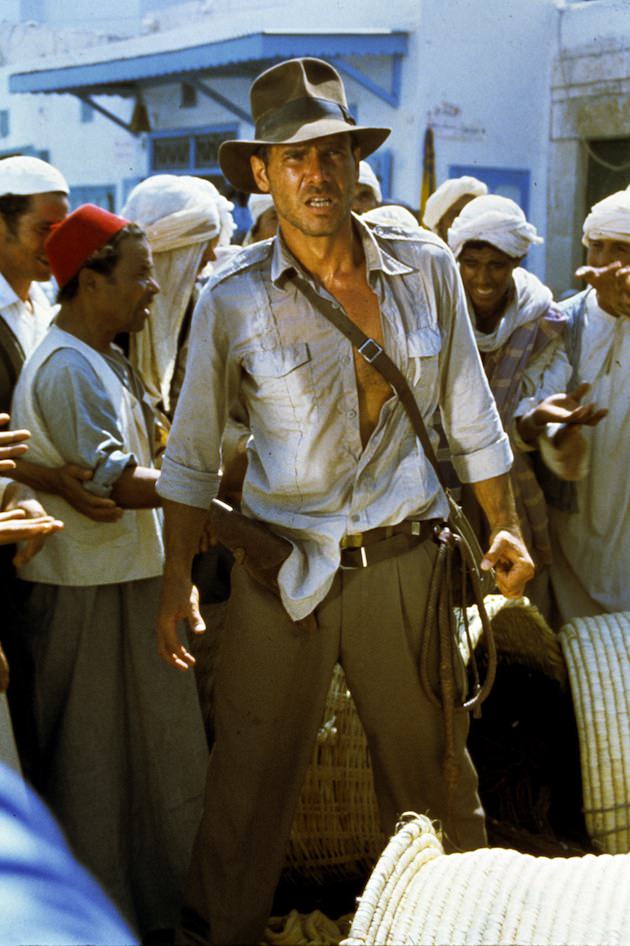 The Biggest Hat and Bow of All Time
Titanic (1997)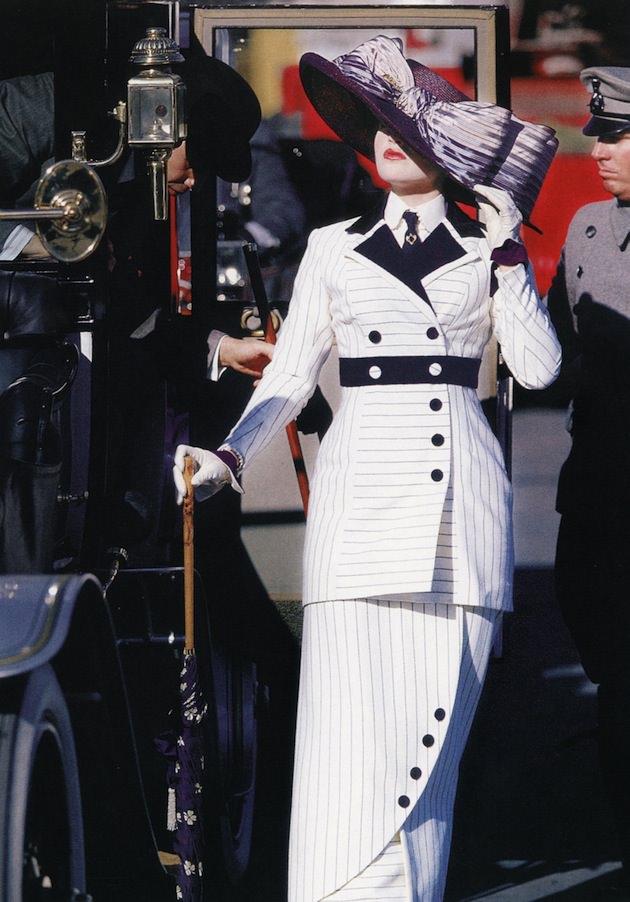 The Dude Abides in These Casual Duds
The Big Lebowski (1998)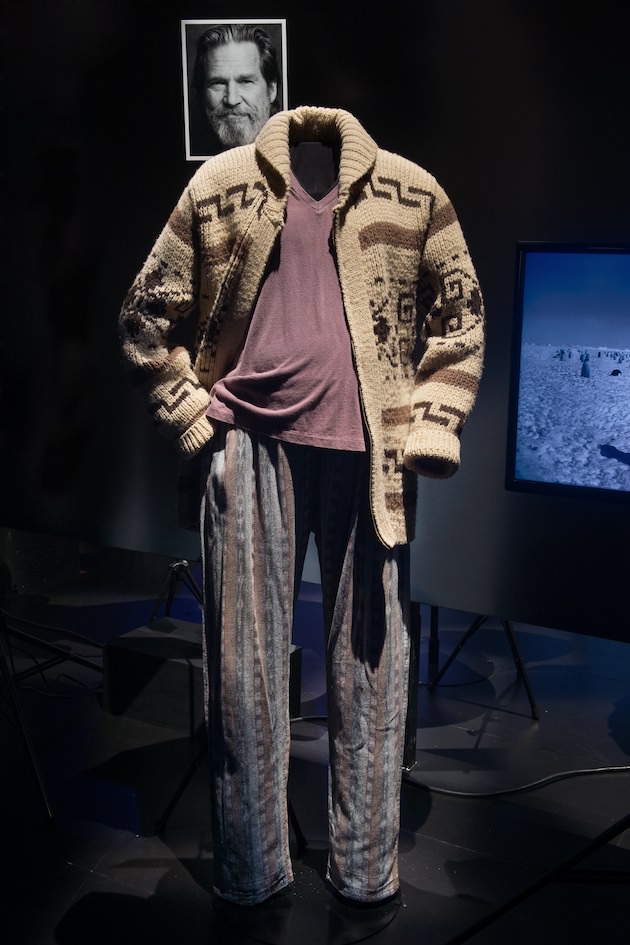 The Future Billionaire's Backwards Hoodie
The Social Network (2010)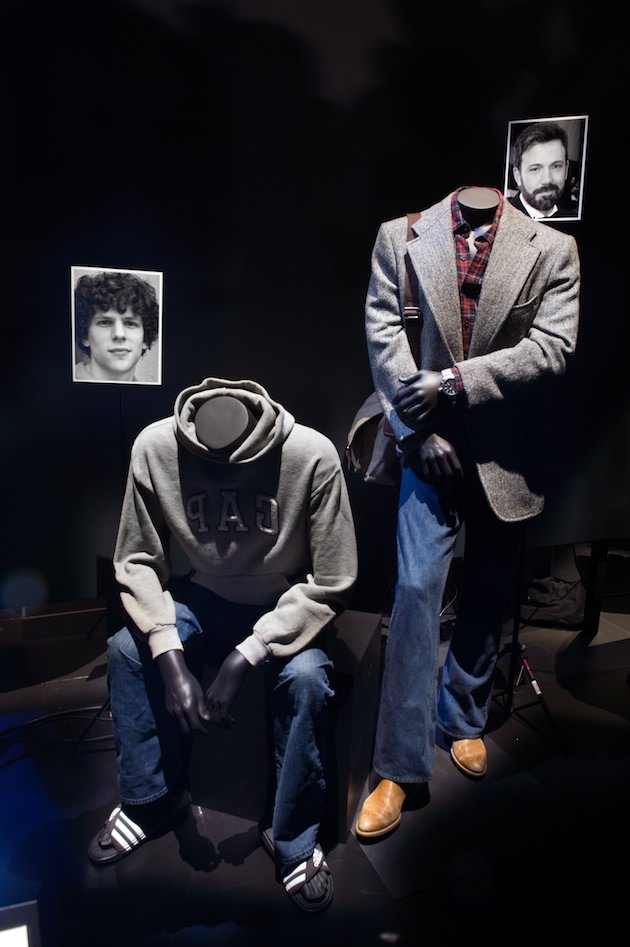 Gunslinging in Style
Django Unchained (2012)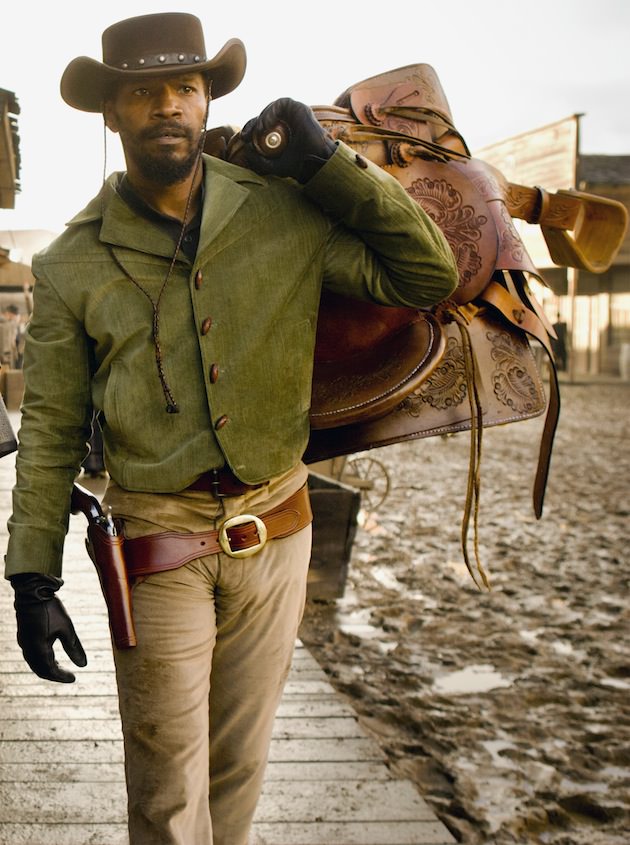 No Matter What, No Pants
Dallas Buyers Club (2013)