Veteran Location Manager S. Todd Christensen
Like so many location managers before him, S. Todd Christensen's journey began in the fine art world. He was showing his work at his studio when a guy he was acquainted with came in to poke around among his paintings. "He was driving a nice car," Christensen remembers. He also watched Christensen interact with people at the studio. "He said, 'You're good with people and you're creative, you might like this job I've got open.'" This is the highly unusual start to what has become a highly successful career. Christensen joined the 399 Teamster Location Manager union, and next thing he knew he was in L.A. scouting for James L. Brooks' As Good as It Gets. "Coming from the art world, I felt like this job was also creative, and I am good with people and make friends easily, so…it was a good start."
The location manager's job is far more complex than the its title sounds. Scouting locations is only a small part of the process, as the job requires imagination, political savvy and serious management skills. "We're one of the few departments that deal with the public and the production—whether it's a neighborhood or business, what you have to do is make all parties happy. I can go back to every location I've secured for the last 20 years and they'll be happy to see me. I make sure to give everything to production that they want, and at the same time, treat all these other entities fairly – sometimes that means money, and sometimes that just means being responsible and trustworthy."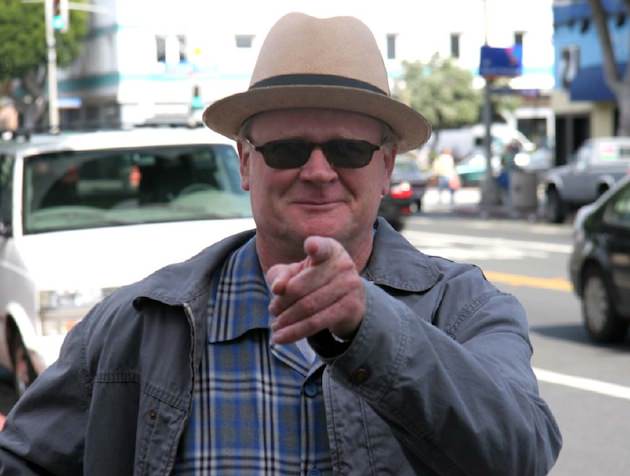 First, Christensen reads and breaks down the script, looking at every single location and what it might require. His political skills are necessary as the location manager acts as a go-between, translator and mediator to get things done. They must secure permits and permissions, staff based upon the location's particulars (this can be hiring anyone from a snake wrangler to a structural engineer), and then manage that location throughout production, making sure it's left the way it was found. Christensen works closely with the majority of the crew, perhaps none more than he does the production designer. "It's the location manager and production designer who vet all the possible locations, so by the time the director is ready to weigh in, he's looking at the best possible options." Christensen learned all this as he went, and also got an early dose of movie magic on As Good as it Gets.
For one scene in As Good as It Gets, the crew had to turn the Barclay Hotel in downtown Los Angeles into Café 24 Heures, in New York, the restaurant where Helen Hunt's character works. It was one of the first 'move magic' moments Christensen had in his now long, prolific career. "I'd lived in New York for about seven years, and by the time they finished all their work on the hotel, I had cappuccino there and felt like I was back in New York." He was hooked.
Eventually Christensen found himself down in Texas, scouting for Pearl Harbor. Here is where he had one of his first "oh sh*t" moments. One of the major locations Christensen had secured was the U.S.S. Texas, the oldest surviving battleship still afloat, decommissioned from serviced in 1914. Major scenes were to be filmed on the ship, including sequences with controlled explosives, all of which required a ton of work on Christensen's part to get all the powers that be onboard.
"I had done extensive preparation for what the explosions would do to the hull and surface of the ship. I had found the last engineer to work on the ship ten years prior, and I'd given him all of my research on kinepak explosions and gas explosions, and he wrote a letter saying it would not be a problem. So at the meeting I presented my research to the various entities including the Texas Historical Society, a Texas state attorney and other officials. I'd previously sent them all the memos about my research to make sure we could do what we wanted to do. They gave us the okay three days before prep – a Friday. On Saturday, the attorney said we could not film on the ship with the explosions — a total reversal. And the Texas Historical Society guy disappeared to a cabin somewhere in Texas. I found him Sunday night with the help of the Film Office and he called the attorney Sunday night and we got the okay to proceed the day of prep. That was a close call."
"Most of the 'Oh sh*t' moments are about changes in the schedule," Christensen says, "and they happen often. What I have tried to do over the years is to let my locations know that the dates might change, and are they open to that? I then go back to production and let them know if a location has to be locked into certain dates that we cannot change. These changes pretty much happen on all movies and 'oh sh*t' goes along with the territory. A big part of this job is learning how to be calm. I've been meditating for twenty years, so that's helped."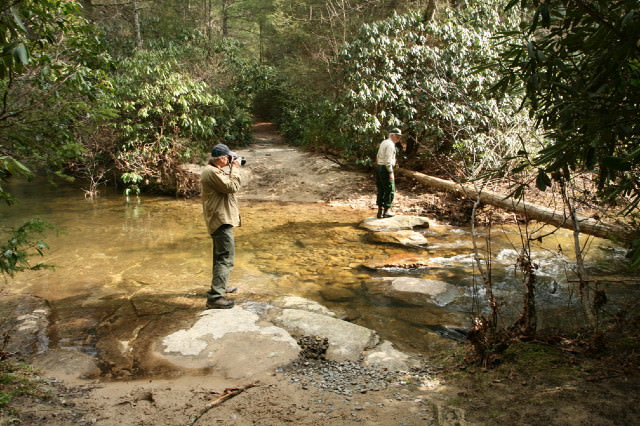 Christensen has worked on a slew of films, big and small, indie and studio. He scouted in Baltimore, Washington D.C. and Hondo, Texas for Stephen Gaghan's Syriana. "We filmed at the Justice Department, and I couldn't' show them the script (Syriana being a politically charged and pitch black d story about the U.S. government's relationship with the oil industry), I could only say it was a political drama. We filmed at the Energy Building, as well as in front of the Department of Interior."
Two years after Syriana, Christensen found himself working on one of the most ambitious projects of the decade, Paul Thomas Anderson's There Will Be Blood. "This was in Texas, where we did about 42-days of filming. That was all on a ranch, and it was mostly exteriors." One of the challenges was that Anderson required '360 degree sets,' meaning that he wanted the locations to be able to support filming in any direction. "This means you have to have your camera, port-o-johns, grip, electric and sound all able to move at a moment's notice." Christensen would lead the convoy of equipment and crew packed onto trucks so that Anderson could get the shot that all of their people and equipment were just occupying. "It was constant vigilance so Paul could get his shots, and this was July in Texas, so it was hot."
Part of Christensen's responsibility as a location manager is keeping people alive, which on a ranch in rural Texas is a real concern considering the sundry deadly creatures slithering and flying about. "We had snakes, killer bees, fire ants, and these dust storms that were just amazing. A big part of this job is you do everything you can so you don't miss camera time, and also, so someone doesn't get killed." One of the ways somebody could have gotten killed on the set of There Will Be Blood is via the fangs of a Mojave green rattler, the most poisonous snake in North America. "It's a really beautiful snake, but they have two toxins, one is this neurotoxin that shuts down your respiratory system. So I'm the guy who finds the people who can deal with all this stuff."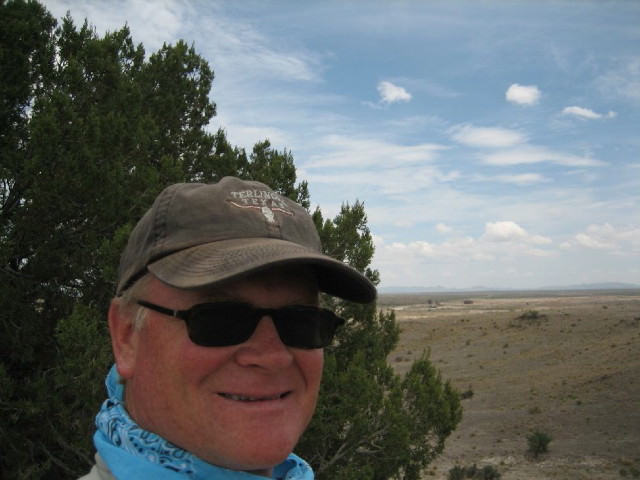 Whatever the location, Christensen has to identify what could go wrong and make sure he has people on hand who can deal with it. When shooting in the southwest, for example, a region he knows well, Christensen needs to be extremely vigilant about flash floods. "In New Mexico, Texas, and the Southwest there are gullies, we call them arroyos, which are basically these dry beds. When it rains, all the rain comes down from the mountains and pours into these arroyos and creates flash floods. During the rainy season, flash floods pop up and sweep away whole cars…and people."
Christensen also scouted for Bennett Miller's Moneyball, looking at minor league stadiums as well as the Oakland Coliseum, which he eventually managed to secure as a location, during the 2010 season, no less. "That was huge, for me to bring 250 people onto the field to film was a major accomplishment. We had to wrangle people so they didn't wear out the field, and I worked with the grounds crew to make sure people were easy on the field. For that I won COLA (California On Location Award), I was named the professional of the year and we won team of the year."
Christensen worked on the first The Hunger Games in North Carolina, securing, among other locations, the Ashville watershed, some 20,000 acres that are usually restricted to humans. "It's where the whole county gets its water and it's also preserve, so there were no trails or roads through it. I brought over 200 people in for almost 30 days of filming." Christensen managed to get access to the watershed by promising zero impact on the environs along with the money to pay for use of the land. During production, the cast and crew were introduced to some of the watershed's residents, including snakes and black bears. "The bears got real interested in craft services, and they got into the garbage."
He recently wrapped on director Denis Villeneuve's upcoming Sicario, about a local cop teaming up with the CIA to take down a major Mexican cartel leader. One of the locations Christensen and his team secured for this film has turned out to be one of his favorite all time – the Laguna Pueblo, in New Mexico. "It was the first time they allowed a film to be shot there in over forty years. I met with Vernon Valdez, one of the majordomo's of the village, and he was amazing, he was just very excited that Laguna Pueblo was being considered for the movie. On top of this, our director Denis Villenueve and producer John Starke were great advocates of our production – respectful and understanding of the Laguna Pueblo culture. Our prep and filming was not only successful but we all made friends. I recently returned from a feast at Laguna and it was such a beautiful occurrence."