The 52nd New York Film Festival
Major film premieres from three of cinema's most iconoclastic directors, a documentary about one of the most controversial figures in recent American history and some of the best of world cinema highlight the 52nd New York Film Festival, which runs from September 26 to October 12.
As the last major festival of the year, you might think NYFF's main slate would be filled with films that have already played in any one of the fests that came before, from Sundance to Cannes to Venice to Toronto, but this year's lineup still includes major world premieres, as well as a slew of North American premieres worth getting excited about. In fact, New Yorker film critic Richard Brody wrote that he believes this is the best main slate lineup in decades.
The festival opens on September 26 with Gone Girl, David Fincher's adaptation of Gillian Flynn's gangbuster best seller, which the author scripted herself. The thriller focuses on the disappearance of Amy Dunne (Rosamund Pike), and the speculation surrounding her husband Nick's (Ben Affleck) culpability. The novel was cleverly constructed between each of the spouse's journal entries, a twisted he said/she said between two seriously, serially messed up individuals. When Playboy asked Fincher about casting Affleck in the role of the duplicitous, potentially murderous Nick, Fincher said he was looking for an actor who could nail a certain creepy smile that Flynn captures in the book. The smile comes at during a press conference, when Nick is standing before the cameras next to a photo of his missing wife. Fincher's research method? "I flipped through Google Images and found about 50 shots of Affleck giving that kind of smile in public situations. You look at them and know he's trying to make people comfortable in the moment, but by doing that he's making himself vulnerable to people having other perceptions about him."
What do you get when you combine Paul Thomas Anderson and Thomas Pynchon? A certain segment of the population's most special and impossible dream come true. Anderson premieres Inherent Vice here on October 4, which he adapted himself from Pynchon's novel. Vice is set in the neon-lit 1970s Los Angeles, starring a mutton chopped and perpetually stoned Joaquin Phoenix as detective Larry "Doc" Sportello, who's investigating into the disappearance of his former girlfriend, Shasta (Katherine Waterson). The supporting cast includes Josh Brolin, Reese Witherspoon, Benicio Del Toro, Owen Wilson, Martin Short, Jena Malone and musician Joanna Newsom. If you believe in buzz, then prepare yourself for Waterson, who delivers what's being called a breakout performance as the missing beauty in Anderson's pot smoke noir. The director had watched Waterson's performance in the indie film The Babysitters and was intrigued enough to cast. The film had come out five years before. Better late than never.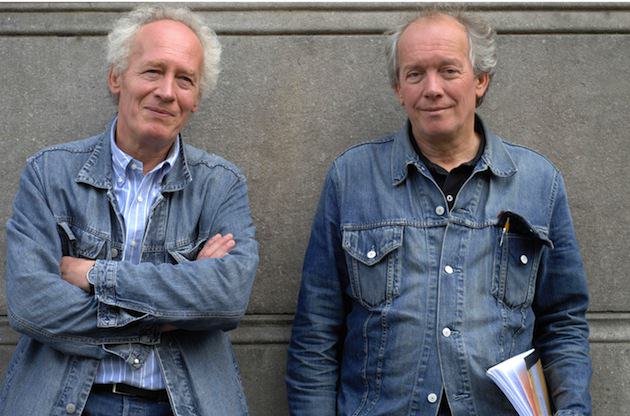 They simply don't make bad movies. We're talking about Jean-Pierre and Luc Dardenne, the writer/directors behind Rosetta, L'enfant and The Kid With a Bike. Now they're back with Two Days, One Night, a powerfully simple, potent film about how we might choose between a little extra good fortune or another person's well being. The employees in a small factory have been given a choice between receiving bonus, so long they agree to one of them being laid off. The sacrificial lamb is played by Marion Cotillard, who spends a weekend driving through the neighborhoods of Seraing and Liège, knocking on the doors of her co-workers and asking them a simple question: will you give up the money to let me continue to earn my own living?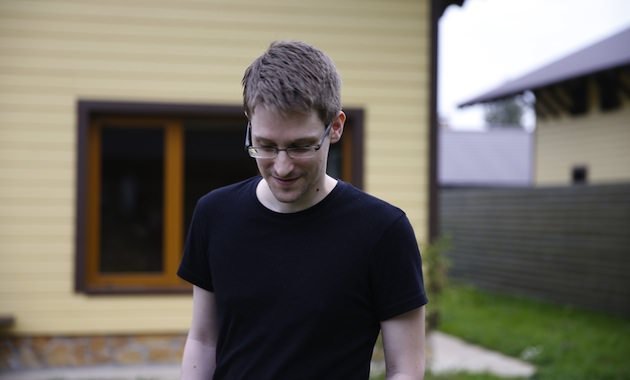 Filmmaker Laura Poitras was working on a film about abuses of national security in post-9/11 American in January of 2013. It was then she started receiving encrypted e-mails from someone identifying himself as "citizen four," who claimed he was prepared to blow the whistle on the unprecedented covert surveillance programs run by the NSA and other intelligence agencies. Six months later, she grabbed her camera and reporter Glenn Greenwald and flew to Hong Kong for the first of what would turn out to be a series of meetings with the man who'd been sending her emails — Edward Snowden. Citezen Four is the result of their work, a compression of the many days, weeks and months she spent working this non-fictional thriller.
There's a ton more to see from the NYFF's main slate alone, including the Portuguese master Pedro Costa's Horse Money, Abderrahmane Sissako's look at the terror of occupation in Timbuktu, and Alex Ross Perry's Listen Up Philip, a portrait of artistic egomania starring Jason Schwartzman. We'll be checking out the films and reporting back throughout the festival.