As TIFF Draws to a Close, Films & Performances Drawing Heat
As the Toronto International Film Festival (TIFF) moves into its final weekend, and with Cannes, Venice and Telluride all in our rear view mirror, there's some considerable heat around specific projects and performances. And while the New York Film Festival will see a few more major premieres (David Fincher's Gone Girl and Paul Thomas Anderson's Inherent Vice), here are a few of the most talked about performances and films leading into fall and the release of most of the Oscar hopefuls.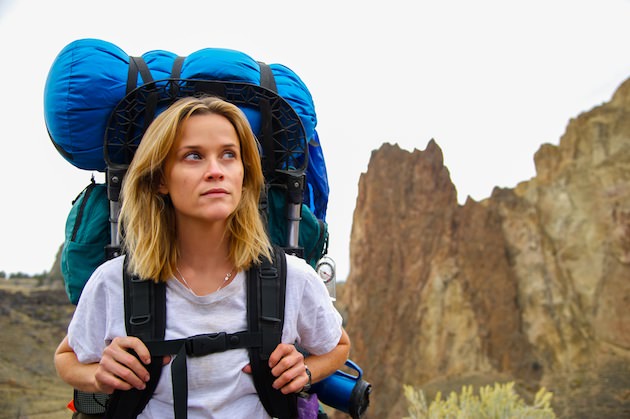 Did you know that for the past 13-years, since 2001, either the Best Actor or Best Actress Oscar has gone to a performer playing a real person? We didn't either (thanks Vulture), and this is good news for a couple of marquee performances that are being spoken about coming out of TIFF.
The Women
Felicity Jones and Reese Witherspoon are two such performers getting some Oscar buzz for their work portraying real women. Jones plays Jane Hawking, the first wife of world renown physicist Stephen Hawking, in The Theory of Everything. While Eddie Redmayne's getting the lion's share of the buzz for playing Hawking, Jones is enjoying very strong reviews for her work playing his "steely, vulnerable" wife in a performance Entertainment Weekly's Nicole Sperling called "completely heartbreaking." Or as Vulture put it; "Near the end of the film, when Redmayne can move little but his eyes, Jones and her soul-stirring peepers match him beat for beat."
Reese Witherspoon can share the credit for bringing not one but two hotly anticipated films to festivals this year. The first film is Wild, in which Witherspoon plays Cheryl Strayed, author of the eponymous memoir about her journey (both physical and psychological) hiking the 1,100-mile long Pacific Crest Trail. Extra kudos to Witherspoon who co-produced the film after securing the rights before the book was even published. The second film that benefited greatly from Witherspoon's involvement is Gone Girl, which opens the New York Film Festival. As she did with Strayed's "Wild," Witherspoon's production company sagely snapped up Gillian Flynn's 2012 thriller, the hottest book of that summer by far, for one of the most eagerly anticipated films of the year.
And here comes Jennifer Aniston, receiving some of the best film reviews of her career for her performance in Cake. Aniston stars as Claire, a woman "pieced together with steel pins" as the Los Angeles Times writes, whose every move brings her pain. She also has deep facial scars whose provenance is unknown. In the film's opening moments we meet Claire in a chronic pain support group making caustic comments about the recent suicide of a former group member (Anna Kendrick). Aniston received a standing ovation at the Elgin Theater in Toronto when the film premiered this Monday. The excitement isn't merely for playing someone very un-Aniston like (unwashed hair, facial scars), but by providing much more than cosmetic change in what Deadline called a potentially "career-changing film." Aniston's already getting the inevitable comparisons to two transformative Oscar-winning performances; Charlize Theron's becoming a Monster and Matthew McConaughey's physically daunting, sterling turn in last year's Dallas Buyers Club.
The Men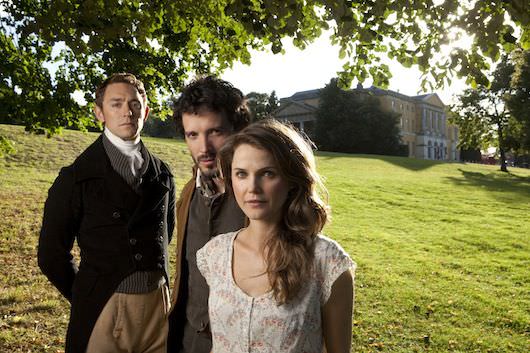 Eddie Redmayne's performance as Stephen Hawking in The Theory of Everything has generated all sorts of definitive statements about his Oscar chances (they appear to be very good). Redmayne has said that he's avoiding the Oscar talk, and is instead focusing on the fact that Hawking and his ex wife Jane have approved of the film enough to have lent both Stephen Hawking's computerized voice as well as the medal he received from the queen. This must feel good for the young actor, who spent six months researching the role, a deep dive that included working with a choreographer to recreate Hawkings gradual muscular degeneration over time.
Foxcatcher has been one of the most buzzed about films this festival season since it bowed in Cannes, and its reception in Toronto is more of the same. Not only is it considered a very solid contender for a Best Picture nominee, reviewers and prognosticators alike think the chances are good it could generate threeacting noms for its three leads. Steve Carrell as John du Pont, the heir to the Du Pont chemical fortune and the paranoid, eventual homicidal dark heart of the film, Mark Ruffalo as Olympic wrestler and coach Dave Schultz, and Channing Tatum as Mark Schultz, Dave's younger brother who's swept up in du Pont's world, bringing his beloved older brother with him. There is some speculation as to whether Carrell should end up in Best Actor category rather than Best Supporting. Tatum is the film's leading man, more or less, but Carrell's transformation, not just physically (his altered voice and, more jarringly, his prosthetic nose) as well as psychologically (playing the paranoid, unsettling heir) is the more obvious departure and "seems" more leading man-like. Regardless, don't be surprised if all three are nominated.
Benedict Cumberbatch is riding a wave of very favorable reviews after The Imitation Game premiered at Telluride, and that hasn't dimmed at TIFF. After last year's The Fifth Estate didn't garner Cumberbatch the Best Actor nom a lot of people thought was in the cards just from hearing he was going to play Julian Assange, this year's response to his performance in the juicy role of Alan Turing should be a course correction. Playing a complicated, prickly (and gay) man who, among many other accomplishments, helped the Allies win World War II thanks to his interest, and eventual mastery, of computerized cryptoanalysis, Cumberbatch looks to be a very credible contender for an Oscar nomination for Best Actor. It was Turing's sexuality, not his crucial role in the allied victory, that ultimately concerned the United Kingdom's power structure after the war, a cruel and blasphemous reaction if ever there was one.
If you've noticed, all the above men play real people, and although Michael Keaton's playing a fictional character, the similarities between his character in Alejandro G. Iñárritu's Birdman and Michael Keaton are striking, and only add to the joy in watching Keaton's career re-defining role playing a washed up actor gunning for a career re-defining role. Keaton is Riggan Thomson, a washed up actor who was most famous for playing a superhero whose is making a late dash to reclaim his glory by producing and starring in a Broadway play (an adaptation of a Raymond Carver story, no less). It's all very meta, but also, according to the rave reviews Keaton and the film have gotten, it's all very delicious, too.
And finally, let's mention the considerable heat surrounding Chris Rock's third directorial effort, Top Five, which created an intense bidding war that Paramount eventually won. Reviews say the film is Rock at his absolute best (and that's saying something) in a film that sounds like his best film effort yet.