BK 101: How International Cast & Crew of The Drop Studied Brooklyn
A Belgian, a Brit and a Swede walk into a Brooklyn bar. This is either the beginning of that rare joke involving Belgians and Swedes, or, it's exactly what was happening when the cast and crew behind The Drop were working their butts off to become credible Brooklynites while prepping for the crime thriller. Directed by the Belgian Michaël Roskam, and starring Tom Hardy (British) and Noomi Rapace (Swedish), much of the cast and a good number of the crew are from outside the U.S., and they put themselves through a crash course of understanding New York's most populous borough. The late, great James Gandolfini was one of the few members of the cast who didn't need a dialect coach.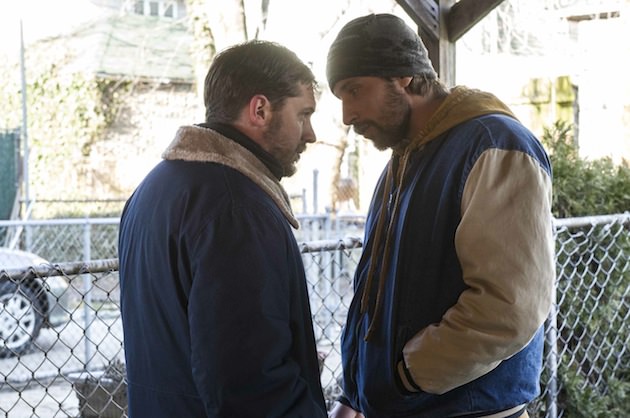 The Drop is based on "Animal Rescue," the short story master crime novelist Dennis Lehane, which Lehane adapted himself for the screen (his first screenplay). The story involves a bartender and overall loner named Bob (Tom Hardy) who finds a pit bull puppy in the trash. The puppy sets into a motion a series of events that begin to open Bob back up to the world, including meeting the pup's owner, the comely Nadia, played by Noomi Rapace). Bob tends bar at his Cousin Marv's bar (Marv is played by Gandolfini), and Cousin Marvy's bar is one of many "drop bars," where organized crime members can launder their money. The Drop's plot kicks into overdrive when Cousin Marv's bar is robbed, and the real owners, the Chechen mafia, come want their money back at all costs.
Yet "Animal Rescue," like much of Lehane's work, was set in the mean streets of working class Boston. Lehane has said that, thanks in part to the films adapted from his Boston-set crime novels Mystic River and Gone Baby Gone, as well as Martin Scorsese's The Departed, Boston's rough and tumble side has been thoroughly explored in the past decade.
The producers of The Drop had asked Lehane if he would be open to changing his story's setting, which he was okay with so long as they could find a neighborhood that originally grew up around the Catholic Church and still feels the Church is an important, if fading, authority, keeping the conflicted heart of his gangster story in tact. This requirement knocked down the possible number of locations considerably, and they really preferred using an old, East Coast city. They narrowed their list down to New York, Chicago, Pittsburgh and Philly.
When they settled on filming in Brooklyn, the city's most populous borough, they needed to find neighborhoods that still retained the blue-collar, Church-going sensibility that had been carved out by generations of immigrants. The gentrification of the borough, the subject of the heated argument between New York Times film critic A.O. Scott and Spike Lee, meant once sure bet neighborhoods like Williamsburg and Park Slope would no longer work the way they once did. Yet Brooklyn is vast, and location manager Keith Adams and his team had plenty of neighborhoods that still could work. Itt wasn't just a scouting mission but a research mission as well, not only for the Belgian director and British and Swedish stars, but his Belgian cinematographer, too. Shooting on location would help, but if the filmmakers didn't make a real effort to get to know the borough, they risked filming what could have amounted to a series of pastiche Brooklyn images—Coney Island, the Brooklyn Bridge, a butcher shop, a florist with and some old brownstones come to mind.
The resulting production used several neighborhoods throughout the borough, including Sheesphead Bay, Marine Park, Windsor Terrace and Fort Greene (Spike Lee's birthplace, no less). Considering this is a film whose entire conceit is based on bars doubling as drop points for organized crime to launder their cash, the director and his team scouted these locations from bar to bar to bar, interacting with the locals, listening to their stories, clocking the way they spoke and dressed and behaved. "We met with people who told us stories about the mobsters and gangsters in their neighborhood," Roskam said in the press notes.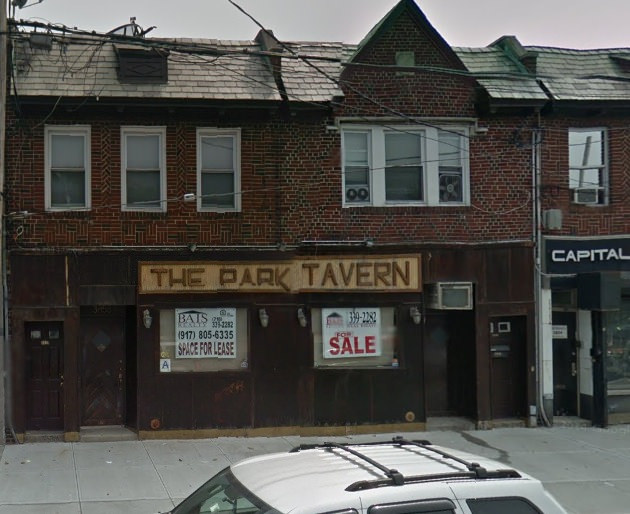 The most important of those bars wasn't actually open, the Park Tavern—it belonged to Mark Holstrom, located on 3858 Flatlands Ave in Marine Park. This became Cousin Marv's Bar, where the crucial robbery takes place. "They picked my joint because I closed it a few years ago," Holstrom told Denis Hamil of the New York Daily News. "Because it was empty they could use the bar for the whole shoot. I was a big fan of The Sopranos and thought Gandolifni was a tremendous actor," he said. Holstrom told Gandolfini that if he ever wanted a break from the set, to meet him in Salvi's Italian restaurant around the corner. Gandolfini never took him up on it, but Roskam and Hardy did. They played eight-man poker there so the Hardy could hear those Brooklyn accents up close and personal. "James Gandolifni didn't need help with the Brooklyn dialogue," Holstrom said.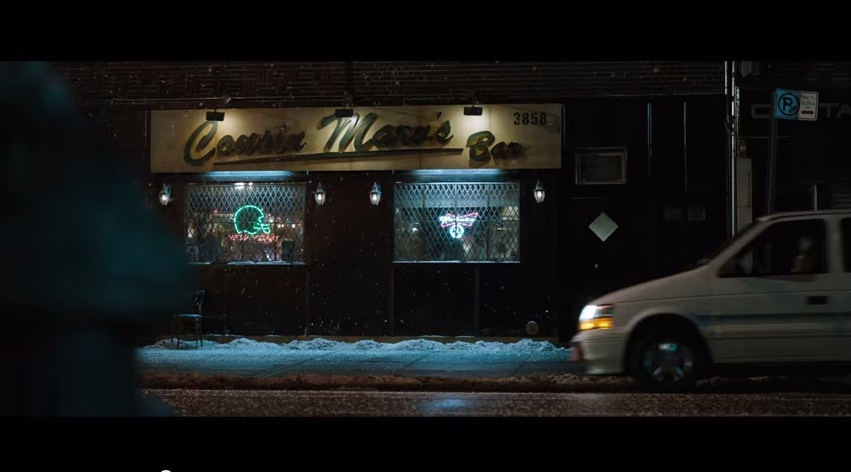 Cinematographer Nicolas Karaktsanis helped stitch together the bits and pieces from these different neighborhoods into a cohesive, if slightly mythical, version of Brooklyn. Director Roskam trained as a painter before getting into filmmaking, and along with Karaktsanis and production designer Thérèse DePrez drew inspiration from the art of George Wesley Bellows, a Brooklyn native who painted urban life in the early 20th century. Bellows created lush, bold canvases of Brooklyn life (as well as the famous boxing painting "Stag Night at Sharkeys"). New York was smiling on the filmmakers—the Metropolitan Museum of Art had a Bellows show while they were in pre-production, and Roskam took his DP and production designer to see it.
Costume designer David Robinson has lived in Brooklyn for more than 30 years, yet the film allowed him to explore areas of the borough he didn't have as much first hand knowledge of. Because the lighting in Cousin Marv's bar is dark, Robison used a lot of bigger colors, like yellows, blues and ocher. Robinson joined Roskam for Super Bowl Sunday at Joe's Bar in Marine Park to see how the local working-class customers dressed.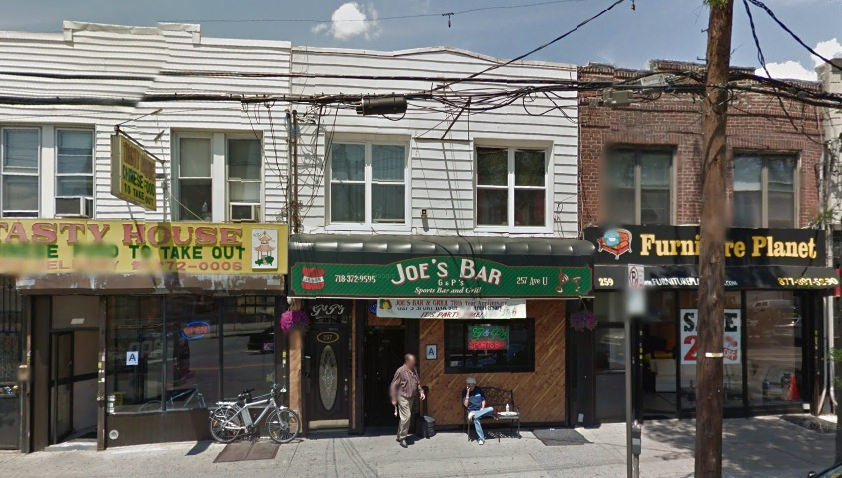 The look Robinson created was based on what he found in Gravesend, Marine Park and elsewhere in Brooklyn. A poker party in Gravesend with Mark Holstrom and his fellow retired firemen clued the costume designer in on several common themes in their style—light washed jeans, logos, and very clean, well maintained sneakers.
Dialect coach Jerome Butler was brought in to help get the international actors speaking a version of one of the most recognizable (and mimicked, and often mauled) American accents there is. Butler couldn't just work each actor over with the same methods, either. Hardy is a native English speaker, so Butler had him play a straight Brooklyn accent, but the same couldn't be said for the Swedish Rapace. Butler allowed for Rapace's accent to sound slightly different from Hardy's, owing to Brooklyn's multiethnic demographic, stating that she might have come to the city at 12 or 18.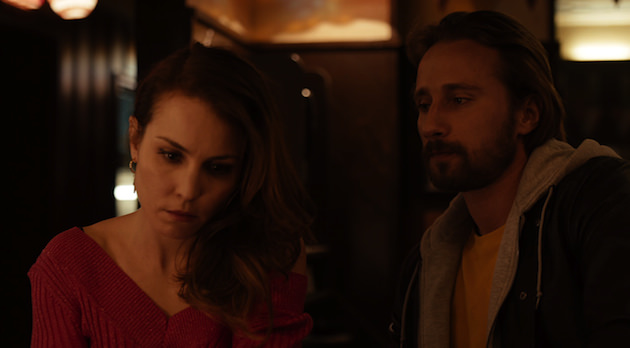 "Brooklyn has a multi-cultural and multi-ethnic sound and we worked with a cast that bring different sounds to the table," Butler said. "Nadia, the character that Noomi plays, speaks to the reality of Brooklyn and of the United States in general. People come from other places. They make a life. Their children grow up listening to the language that their parents spoke, and blend it with the sounds that they hear in the neighborhoods, and we have a hybrid. But they are all 'from the neighborhood.'" The Belgian Matthias Schoenarts, who plays Nadia's ex-boyfriend and dangerous interloper Eric, loves doing the Brooklyn accent, and his practice (perhaps mimicking Travis Bickle, as every single person of a certain age has done) made him a quick study.
Yet it's more than just the accent, it's the specific rhythm and attitude and energy inherent in a Brooklyn dialect that Butler was going for. "The New York dialect is instantly recognizable," he said in the press notes "And the Brooklyn dialect has been a part of American movies from the Three Stooges, all the way through Spike Lee and Darren Aronofsky."
Who knows what Spike will think, but one has to assume he'd at least be appreciative of these international filmmakers coming to the real Brooklyn, or Brooklyn(s), for that matter, and learning a little about the borough that, were it an independent city, would be the fourth biggest in the United States.
Featured image: Tom Hardy as Bob" in The Drop. Photo by Barry Wetcher. Courtesy Fox Searchlight Pictures.