Hairstylist Aldo Signoretti Wigs Out on Set of Hercules
He's done hair and makeup for the epic battles between ancient Greeks (Troy) and warring Mayans (Apocalypto). He's created wigs for the sordid characters scheming and seducing their way through the 15th century Vatican (Borgias), 19th century gangsters vying for supremacy in the Five Points (Gangs of New York), and 20th century bohemians reveling and raving in a Paris cabaret (Moulin Rogue!) Along the way he's notched three Oscar nominations (Moulin Rogue!, Apocalypto and Il Divo), two BAFTA noms for Gangs of New York and Moulin Rogue! and won three Primetime Emmy's, one for The Josephine Baker Story and two for Rome. There seems to be no era that hair designer Aldo Signoretti hasn't made his own, and for his latest work in Hercules, the Italian master hairstylist put his forty-years of expertise into the legendary demigod of Greek myth.
Signoretti got the call from director Brett Ratner, who wanted the Italian expert on all things hair and makeup to turn the descriptions in Ryan Condal and Evan Spiliotopoulos's script, based on Steve Moore's Radical Comic "Hercules," into believable, beautiful wigs. "I did reference work for all the characters," Signoretti says, "I designed the wigs for every character, save two— Rufus Sewell, who has his hair buzzed, and Hercules' cousin. Almost a thousand wigs."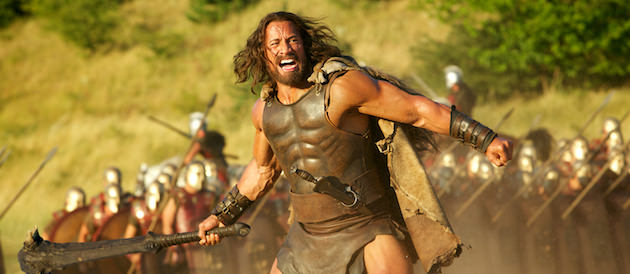 For Hercules himself, Signoretti says that Ratner had a very clear idea what he wanted from the beginning. "He wanted Dwayne with long hair and a beard, so we got the look for him right away. The rest of the cast are based on the mythology, which is Greek mixed with Roman, so I stuck with that, but you play with your fantasy a bit, whatever the movie allowed you to do, especially with the women."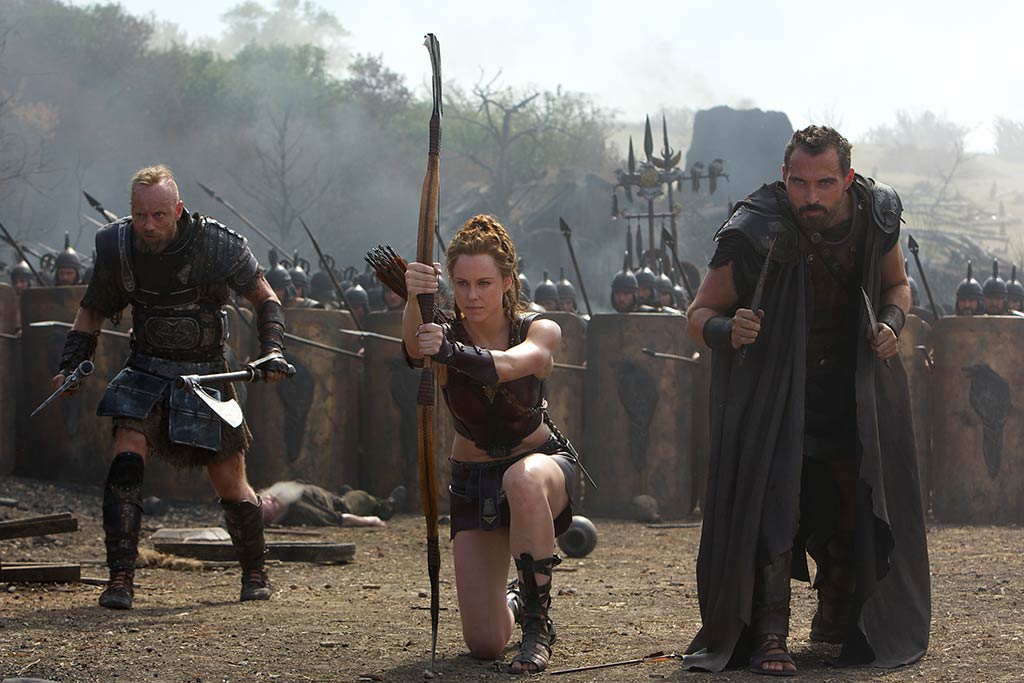 Letting Character Design the Wig
As much as research into the hairstyles of Greek and Roman women of the era was crucial, Signoretti says that when he's designing his wigs he needs to mold them according to the actors he'll be working with, including the shape of their face and the personalities and backgrounds of their characters. "You have to cast to the face that you have, this is very important. Sometimes the correct period wig just won't work for every character, so occasionally we went completely away from the mythology." Signoretti mined the Greek look (braids, buns, chignons) but delved into a more fantastical feel for characters such as Atalanta, played by Norwegian actress Ingrid Bolsø Berdal. Atalanta is a formidable huntress from Greek mythology, now an ally of Hercules in the film.

"When I make a wig, it's useless to do a beautiful period piece with a wig that doesn't' suit the actor. Because Hercules is based on mythology, you can cheat a little bit. You have to make it look real, but sometimes the reality is you have to make it look a bit of fantastical." For Atalanta, Signoretti wanted the beautiful warrior's mane to look both Grecian and wild, appropriate for a woman who spends a lot of time charging into battle. ""We tired a lot of different colors and looks for her wig, a lot of tests, until we came up with her look." As a tough warrior whose hair needs to suit her need to be able to see, and fight, without impediment, the wig Signoretti and his team made for Atalanta is a mussily braided sweep of long red hair, tied back out of her eyes, that looks appropriately unwashed and wild. "Sometimes you have to make a mess of the hair to look a certain way," he says. "And Atalanta was a challenge, but I love it—her hair really jumps out at you."
Signoretti is helping tell the story of Hercules and the personalities of its characters with every wig he makes. For John Hurt's character, the wise Lord Cotys, Signoretti gave him long hair and an estimable beard. For Joseph Fiennes, playing King Eurystheus, his hair is lighter, swept back off the scalp, with genteel curls at the bottom and a clean shaven face that speaks of his high born, sophisticated background.
"It's not like working in a salon, that's for sure," Signoretti says. "You deal with the same material but it's completely different because we're creating characters with our wigs. That's the most important part, the hair and makeup helps the actor fit into the character. My work, once it's on the screen, it can be judged by every one, and some people can appreciate it and some people won't. In a movie like Hercules, there's so much work that was done, makeup, hair, I'm very proud."
Featured image: (Front, left to right) Ingrid Berdal is Atalanta, Dwayne Johnson is Hercules, Reece Ritchie is Iolaus and Rufus Sewell is Autolycus in Hercules from Paramount Pictures and Metro-Goldwyn-Mayer Pictures