The Grand Seduction: A Look at Canada Behind the Camera
During preproduction of the Canadian film The Grand Seduction, the crew realized a major set piece had yet to be built— Joe's Place, a local bar and restaurant that was vital to the film. Joe's Place was, in short order, built from scratch in Newfoundland's fishing community Trinity Bright, where much of the film was shot. Emblematic of the relationship between Canadian and U.S. filmmakers, once production left town, the producers left Joe's Place standing, giving it to the public to thank them for their hospitality. It now functions as a tourist attraction.
The Grand Seduction is about a small fishing town called Tickle Cove hoping to secure a factory contract to avoid economic collapse, but the factory requires that the town have a residential doctor. However, no doctor lives in Tickle Cove. When Dr. Lewis (Taylor Kitsch) passes through the community, the story follows the town's attempt to convince him to stay. Directed by Don McKellar and featuring Kitsch, a Canadian himself, and the fantastic Brendan Gleeson, The Grand Seduction showcases Canadian talent and culture. The fishing community featured in The Grand Seduction is representative of the simple, small town style of life in Newfoundland. The film's a remake of the phenomenally successful French Canadian film La Grande Séduction (2003), known in English as Seducing Dr. Lewis. This time around, the film shifted east from a rural Quebec town to the tight-knit coastal community in Newfoundland.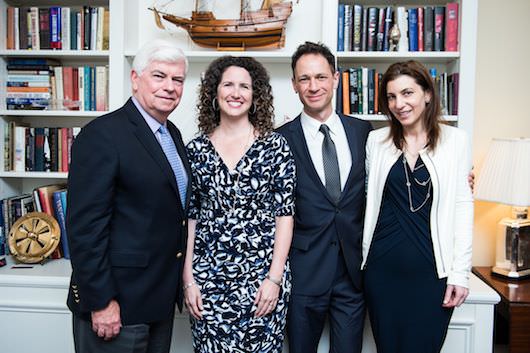 Mark Slone, one of the film's executive producers and the Senior Vice President of Acquisitions at Entertainment One, said of remaking the film, "It's such a beautiful fish out of water story. On the one hand, it highlights Canada, on the other hand, it has universal appeal. It was almost a no-brainer to want to retell this story in English."
The Grand Seduction highlights the growing trend of remaking Canadian films in English that were originally shot in French. More recently, Touchstone Pictures and DreamWorks Pictures remade the French film Starbuck (2011), adapated into the 2013 comedy Delivery Man starring Vince Vaughn.
The strong connection between Canadian and U.S. filmmakers is built on personal relationships, a shared cultural connection, and the ability to work across the border. Slone elaborated on working at the intersection of both film industries.
"When you live next to the U.S. you have a constant influx of U.S. culture, so I think, like most Canadians, I grew up consuming Hollywood culture. And when it came time to make my own career and go into the business, you're drawn into a lot of things that the Americans do so wonderfully well in storytelling. But as Canadians, you're always looking for ways to kind of put your own spin on it, and I think what's really become interesting right now is how Canadians can move back and forth across the border, one minute directing Hollywood movies and the next minute coming at home and making stories that are purely Canadian stories."
Slone pointed to Canadian film director and writer Denis Villeneuve to exemplify the practice of working across the U.S. and Canadian border. In 2013, Villeneuve directed Warner Bros. Pictures' critically acclaimed thriller Prisoners in America, and then went home to direct Enemy, a film that has come up as a contender for one of the most astonishing (and terrifying) final shots in a film in recent history. For his work on the second film, Villeneuve won the Canadian Screen Award for Best Director.
"Here's a guy who can make, in one year, two films, both of which have wide distribution in their own countries. And he has no problem living on both those sides of the border. There is nothing schizophrenic about it for him," noted Slone.
Motion Picture Association of America (MPAA) Chairman Senator Chris Dodd emphasized at a joint screening of The Grand Seduction, hosted by the MPAA and MPA Canada in Washington, DC, that there truly is not just distinct American or a Canadian audience, but an increasingly singular North American audience. Senator Dodd continued to underscore that the high quality of life and the outstanding quality of the crews filming in Canada were very attractive to production. Vancouver, Toronto, and Montreal have long been beloved filming locations for Canadian and American productions.
After premiering at the Toronto International Film Festival, The Grand Seduction looks forward to opening in theaters everywhere in North America on May 30th.