Mutants, Maleficent & Tom Cruise: Summer Blockbuster Season is Upon us
Godzilla thrashes and trashes his way into theaters this weekend, marking the unofficial start of summer blockbuster season (you could argue The Amazing Spider-Man 2 kicked off the increasingly earlier start to tent pole season on May 2). In the coming weeks, some of the year's biggest films are hitting theaters, including mutants, mutating robots, turtles who are also mutants, Maleficent, Tom Cruise, monkeys riding horses, and the Wachowski's latest mind-bender. Here's a brief snapshot of some of the blockbusters coming your way, plus a few bonus additions for your Friday enjoyment.
X-Men: Days of Future Past, May 23
The X-Men are, by design, an ensemble, but this latest film, which straddles past and present, involves the most mutants to date. Wolverine (Hugh Jackman) is the only mutant who can withstand the rigors of time travel (sort of surprising that none of the other way more powerful characters could manage, but, he's Wolverine and you've got to have him front and center), so he's the one who is sent into the past to try and change an outcome that will spell doom for both mutants and humans. The franchise was buoyed by Matthew Vaughn's emotionally rich X-Men: First Class in 2011, which gave us a glimpse at the origin of a lot of the relationships, most notably that of Charles Xavier (Professor X, here as a younger man played by James McAvoy) and Erik Lensherr (Magneto, his younger self played by Michael Fassbender). In Days of Future Past, we've got a whole slew of powerful new mutants, including Warpath, who has superhuman strength/speed/senses/agility, played by Booboo Stewart; Kitty, who can pass through solid objects, played by Ellen Page; and Bishop who can absorb and re-channel energy, played by Omar Sy.
Maleficent, May 30
Even people not interested a whit in fairy tales might find themselves intrigued by Disney's upcoming Maleficent, starring Angelina Jolie as the titular villain from the "Sleeping Beauty" tale. Told from Maleficent's perspective, we get a Wicked-like new appreciation of one of Disney's most iconic villains, offering us a chance to find out what drove her to that fateful choice of cursing young Princess Aurora.
Edge of Tomorrow
Based on Hiroshi Sakurazaka's sci-fi novel, director Doug Liman tackles the story of Lt. Col. Bill Cage (Tom Cruise), a soldier caught in a time loop on his last day of battle—the day he's killed. This conceit is something "Catch-22" author Joseph Heller would have appreciated—Cage must keep returning to the fatal battle, but he becomes a better soldier with each resurrection. Co-starring Emily Blunt as the kick-ass Rita Vrataski, Edge of Tomorrow is Warner Bros. second massive movie in a little over a month (after Godzilla).
Transformers: Age of Extinction, June 27
Mark Wahlberg takes up where Shia LeBouf left off in Michael Bay's fourth film in the Transformer franchise, playing Cade Yeager, a mechanic who, along with his daughter, finds out an old truck he's found is a little more than a heap of metal.
Dawn of the Planet of the Apes
When 2011's Rise of the Planet of the Apes ended, the once cuddly Caesar (played by master performance capture actor Andy Serkis) had become the leader of a simian army which had decamped for the forests outside of San Francisco while a plague was spreading throughout the world. Now, human survivors of the plague trigger a war with Caesar and his ever more powerful forces.
Jupiter Ascending
Andy and Lana Wachowski don't make little films, and whether your love or hate their work, their passion is always evident and the results are always worth watching. In their latest, a young, poor woman (Mila Kunis) is targeted for assassination by the Queen of the Universe, but a soldier (Channing Tatum) risks his life to save her, and, challenge the entire galactic order in the process.
Teenage Mutant Ninja Turtles
April O'Neil (Megan Fox) is a fearless reporter with the scoop of a lifetime; the new potential saviors of a crumbling New York City appear to be mutant turtles (who are also teenagers). The four brother turtles, along with April and her cameraman Vern Fenwick (Will Arnett) join forces to stop the evil Shredder (William Fichtner) from carrying out his diabolical plan.
Bonus Materials:
Consider yourself something of a foodie? Good, here's a recipe Walt Disney Pictures/DreamWorks recently released from their upcoming film The Hundred-Foot Journey, about an Indian family who moves to France and opens a restaurant across the street from a Michelin-starred French fine dining establishment: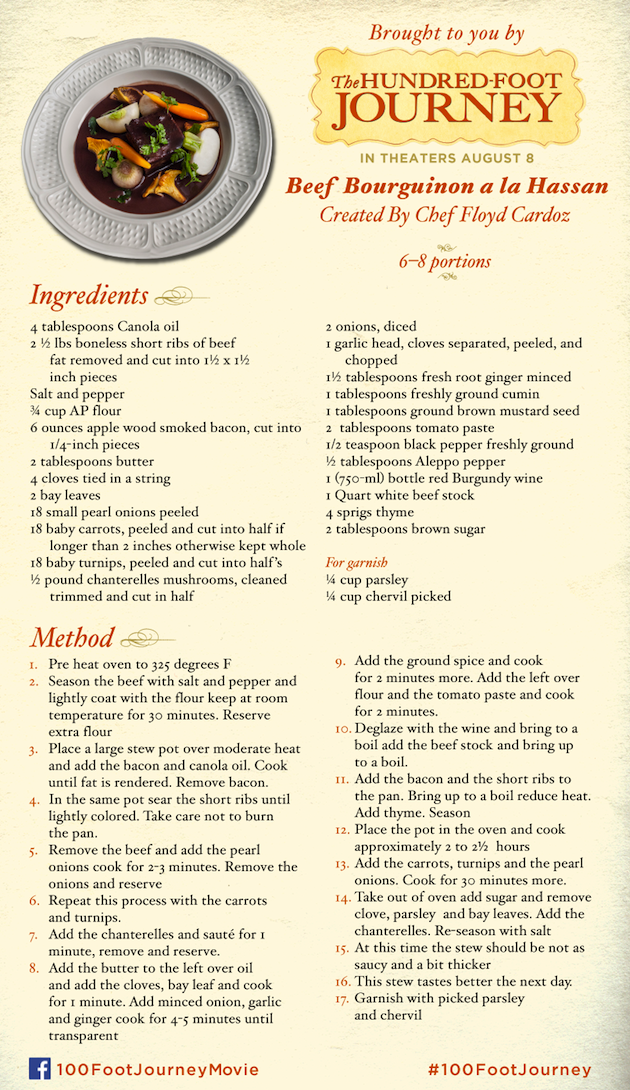 Cinderella fans who can't wait until the glass slipper drops on March 13, 2015 can enjoy this teaser trailer, image, and poster.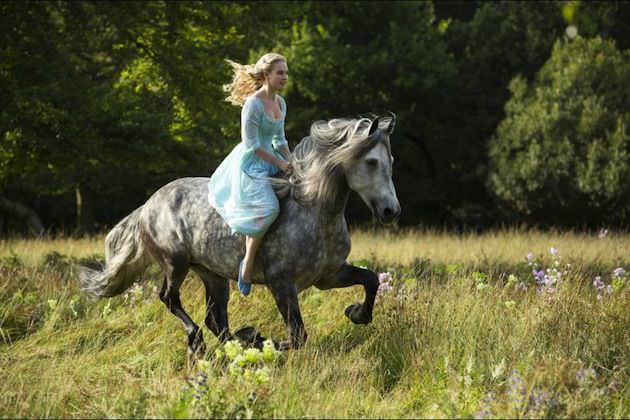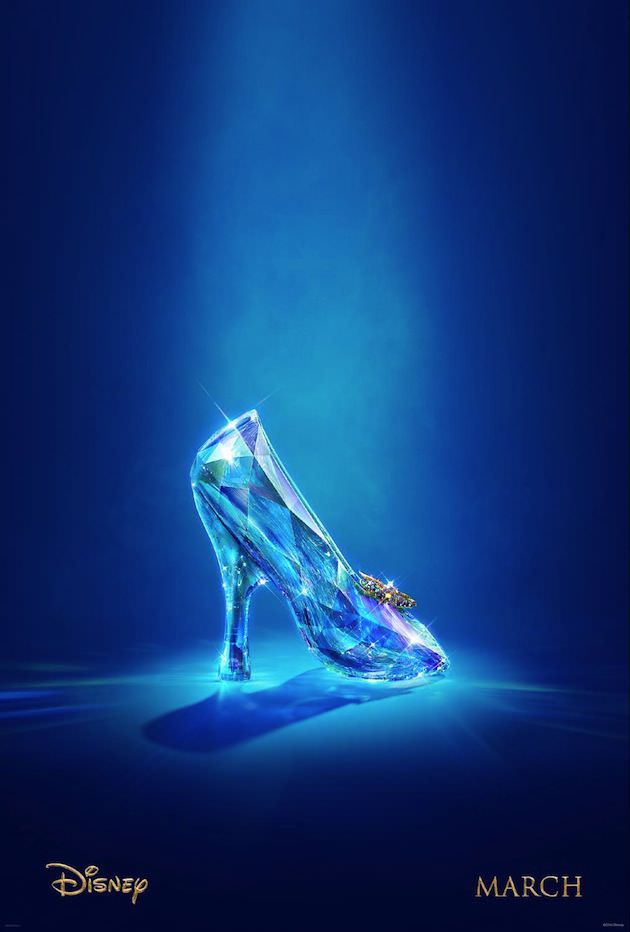 And finally, today at 11:30 PST/2:30 EST, Paramount will unveil a full trailer for Christopher Nolan's upcoming Interstellar.
Featured image: Angelina Jolie is 'Maleficent.' Courtesy Walt Disney Pictures.