SXSW 2014: Things to See & Hear
Now that SXSW is underway and The Credits lounge is open for business, let's take a quick glance around the festival at some of the things going on over the next nine days. Obviously this is but a tiny little snapshot—SXSW is a festival with so much going on it's a little like a moving Louvre, you can't possibly hope to see everything in your allotted time, so you have to pick and choose your spots. Here are some of ours.
Things to See
If you're a big movie fan, you've likely seen Dog Day Afternoon, one of Sydney Lumet's masterpieces, starring Al Pacino as Sonny Wortzik, a man who attempted to rob a Brooklyn bank in order to pay for his lover's (the late, great John Cavale) sex-reassignment surgery. The film is based on the real-life story of John Wojtowicz, which is the subject of Alison Berg and Frank Keraudren's documentary The Dog. This is the first time John's been able to tell the story himself.
Animals tells story of Bobbie and Jude, a pair of junkies living out of their broken-down car outside Chicago's Lincoln Park Zoo. They steal to get high, a pretty shaky foundation for any relationship, but things go from bad to worse when one of them is hospitalized.
Directors Sarah-Violet Bliss and Charles Rogers film Fort Tilden follows Allie and Harper, two twenty-something girls going different directions (Allie's off to the Peace Corps, Harper's counting on her dad's checks to help her until her art career takes off). On this day, however, they're both headed to Fort Tilden with some good looking guys they met.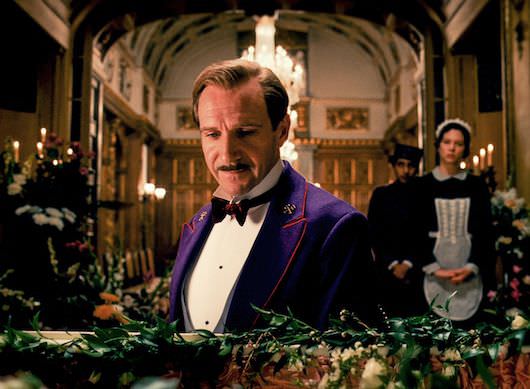 Every year many directors already well established in the film firmament showcase their work at SXSW. Wes Anderson's latest feature, The Grand Budapest Hotel is one of the most anticipated of those big-name films, featuring Anderson's usual array of stars and his obsessive, minute attention to detail. Perhaps no other script in his stellar career is more perfectly suited for his cinematic sensibilities than the one he and co-writer Hugo Guinness dreamed up here—the setting's a beautiful hotel (think of all the fun Anderson, his art directors and his set designer Josef Brandi had appointing this palace), the time period is between the two world wars (costume designer Milena Canonero working with both the hotel staff's uniforms and the coterie of stylish, if not insane guests), and the plot's a caper of sorts, following the exploits of legendary concierge Gustave (Ralph Fiennes) and his best friend, lobby boy Zero Moustafa.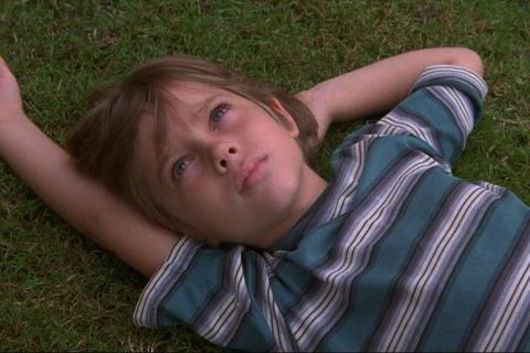 Another big name director bringing a long awaited film, and in this case we do mean long, Richard Linklater. His feature Boyhood was shot over eleven years, starting in 2002, following the life of Mason (Ellar Coltrane) and his family. It's the rare epic, understated yet sweeping, directed by a man not afraid to take his time (his Before trilogy mapped a single relationship over 18-years).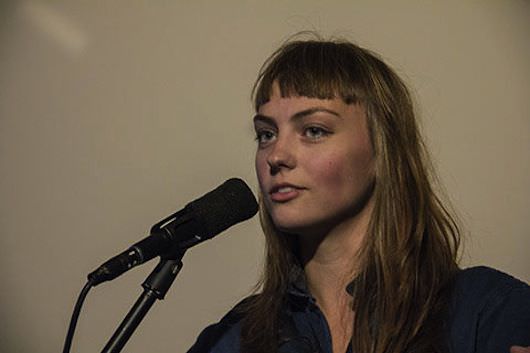 Things to Hear
There is so much music to hear at SXSW one could be excused for being a little overwhelmed—with over 2,000 musicians coming to Austin over the course of the festival. How to choose? You can take in hip hop impresario Wiz Kahlifa's performnace at the Austin Music Hall on March 13, or be spellbound by Angel Olsen on March 14 at Central Presbyterian Church. The glorious band the Dum Dum Girls, like true rock stars, will be going on at 1:10am at the Red 7 Patio on Thursday, March 13. The Outdoor Stage at Butler Park will be a great place to take in some live shows, from a Jimi Hendrix Celebration will feature guitar legend Slash, Robby Krieger and Perry Farrell, while Washed Out, Foster the People and Childish Gambino will all take their turns on the stage. For the complete list of acts, click here.
Featured image: Director Wes Anderson and Jude Law on the set of The Grand Budapest Hotel. Courtesy Fox Searchlight Pictures.