SXSW 2014: Jason Bateman's Directorial Debut Bad Words
There was something perfect about watching Jason Bateman's Bad Words on opening night here at SXSW. There are no official press screenings here; your press badge allows you access to any film, but you take in the movie with the general public as well. The vibe is different from Sundance, which befits the laid back Austin setting. Screenings here differ from screenings at Sundance in another, significant way—one can enjoy a drink while watching a film. I mean a real drink. So put all of this together and you create the perfect cocktail (apologies) for Jason Bateman's directorial debut, a fairly dark, occasionally ribald, thoroughly curse-filled comedy about a grown man competing in a national spelling bee championship against children. Bateman stars as Guy Trilby (ha), a 40-year old misanthrope who exploits a loophole in the Golden Quill national spelling bee rules that allows him to bring the full breadth of his verbal acumen (which includes six million ways to insult someone) to a setting filled with overbearing parents, befuddled and furious spelling bee officials and precocious, stressed out kids.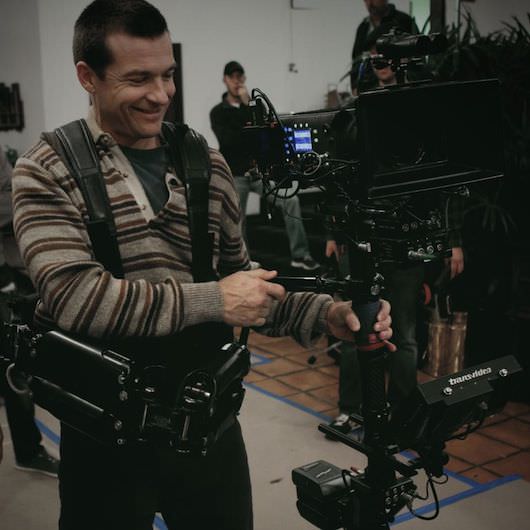 Consider Bad Words Bateman unhinged, a chance for the beloved Arrested Development star to use weaponize his gift for comedic timing. He unleashes streams of highly creative invective at anyone (and at any age) who questions his motives, including the journalist following him on his journey, Jenny Widgeon (the always hilarious Kathryn Hahn) and one of his ten-year old competitors, Chaitanya Chopra (Rohan Chand). Screenwriter Andrew Dodge has laced his script with enough verbal uppercuts for Bateman to land that you can forgive him the fairly predictable outcome of the relationship between Trilby and the endlessly cheerful Chaitanya—after they meet on the plane and Trilby dismisses him brutally (and hilariously), anyone who has ever seen a odd couple/buddy movie knows that these two will end up being friends, but the script's funny enough that it doesn't really matter. He could have given Hahn more, her comedic timing and willingness to go for it was put on better display in the insanely absurd Will Ferrell/John C. Reilly film Step Brothers, but this is Bateman's film, and he delivers, word after insanely insulting word.
Witnessing Bateman leave his usual straight man role and inhabit the broken, brilliant bastard that is Guy Trilby is a joy. Anyone who has watched Arrested Development knows how funny he is. As the relatively sane member of the Bluth family (along with son George Michael, played by Michael Cera) Bateman was perfect as the straight man to the inanities delivered by the likes of Will Arnett, David Cross and countless others. Here, he is far afield from Michael Bluth's bone deep decentness, but a flicker of humanity remains. Trilby's not competing in the bee out of sheer malice or hatred for children, and Bateman's too experienced a comedic actor, and too likable a screen presence, for Bad Words to work as a Bad Santa for the spelling bee. Make no mistake, Trilby's radioactive, but when he spars with someone (he's always a heavyweight fighting a featherweight), Bateman's having so much fun it's contagious.
None of that is terribly surprising, giving his pedigree as an actor—his impressive debut performance as a director might be more surprising to some. There are some incredibly effective cuts (his editor is Tatiana S. Riegel) that speak to his years of working with fine directors himself, including everything he must have learned from all the time spent working with Mitchell Hurwitz on Arrested Development. One sequence in particular, during a particularly out of control moment during the spelling bee championships, includes a series of quick cuts from the mayhem at the bee to a classic "we're experiencing technical difficulties" network cutaway, to a random shot of a majestic bald eagle in flight (?), back to the bee (still engulfed in pandemonium), back to the network cutaway, carrying on for far longer than you anticipate and sending the SXSW audience (properly lubricated at a ten o'clock showing on a Friday night) into hysterics.
As for the buddy movie at the heart of this story, Chaitanya Chopra was perfectly cast as the whip-smart 10-year old who sees the good in Trilby buried beneath all the outrageous insults. It doesn't matter that you know these two are destined to be buddies, it's their lunatic journey, based on the power of words, that makes the movie go. And what a perfect structure for Bateman, a story that revolves around the meaning and meaningless of words.