In Their Words: Some of This Year's Oscar Nominees on Their Craft, Part II
Yesterday we took a look at four filmmakers whose work has earned them an Oscar nomination (in Gravity cinematographer Emmanuel Lubezki's case, his sixth), sharing with you some of their thoughts on their craft. In one of the most anticipated Oscars in recent memory, it's refreshing to step back and reflect on exactly how these talented individuals created such memorable moments in such a fantastic year for film.
We continue this reflection on craft with part two, getting some of the details about these filmmakers' experiences during production that led to their nomination, from director Joshua Oppenheimer revealing how he got killers to talk in his incredible documentary The Act of Killing to funny man Steve Coogan's turn towards sincerity in Philomena.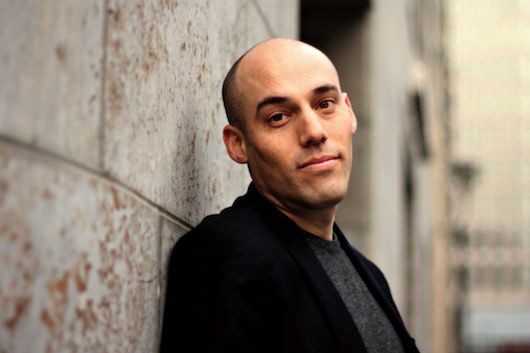 Documentarian Joshua Oppenheimer's The Act of Killing begs so many questions, not least of which is how did he get these men to perform for him? The men we're referring to are former members of Indonesia's brutal government from the mid 1960s who were personally responsible for torturing and murdering countless civilians. Oppenheimer got them to not only talk, but often act out their former crimes for the camera. "Documentary implies that we're documenting a pre-existing reality, and I think we never are in nonfiction; we're always creating reality with the people we film," the director said. "It's our job to create whatever reality that offers the most insight into the most urgent questions that we're confronting."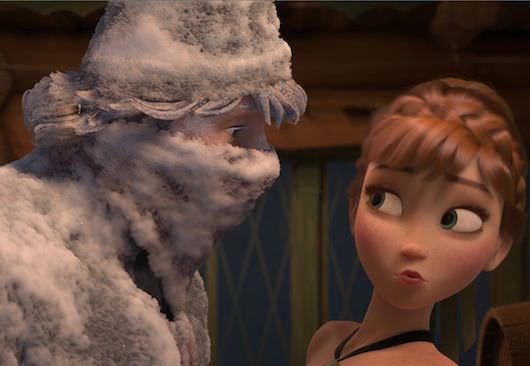 Even the most optimistic Disney marketing executive couldn't have dreamed that Frozen would be such an absurd smash, but it shouldn't be all that surprising considering how much effort was put into crafting a wonderful story. As Pixar has shown time and time again, animated films can, and should, be films, and the team behind Frozen created a story worthy of the Oscar nomination for Best Animated Feature and the accolades and adulation that has come with it. Directors Chris Buck and Jennifer Lee made a crucial decision early—they made the films protagonists, Anna and Elsa, sisters. "We just had two separate women not quite doing the same things in the story," Buck said. "But then when we decided to make them sisters, suddenly there was this emotional bond between them. It wasn't a moment of, 'Oh, no! We've got to start over!' It was more of an, 'Oh, right! That [storyline] can make this movie even better.'" The decision paid off—Disney's 53rd full-length animated feature has captivated children (and adults) since it premiered last November 27th. Part of this has to do with the attention to detail the Frozen team displayed. Frank Hanner, character CG supervisor, gave us an example—in the number of hairs they put on Elsa's head. "The average human has about 100,000 hairs on their head," Hanner said. "Elsa has 420,000 hairs [emphasis ours]. Our last famous Disney leading lady Rapunzel only had 27,000 hairs."
Through a quirk in the Academy rules, Richard Linklater, Julie Delpy and Ethan Hawke's original script is in the Best Adapted Screenplay category, due to it including recurring characters from the first film in the Before trilogy, written by Linklater and Kim Krizan. When we spoke to the three of them on camera, Linklater spoke about how he structured the pre-production and production process of the first film in the series, Before Sunrise. Regardless of the peculiarities of the Academy rules, the only thing that matters is how good the scripts for all three films are, which were, by and large, written and re-written throughout the entire process by the director and his leads. "The entire design of that movie was to get the two most honest, intelligent artists I could find to give of themselves completely," Linklater said. "There were scenes in that script that said, 'Café scene, has to be the best scene in the movie where their relationship is taken to a new level.'" "And that's all it said," Hawke added. Their 18-year collaboration created one of the greatest cinematic looks at a single relationship, and their Oscar nominated work on Before Midnight is a wonderful coda to an incredible run.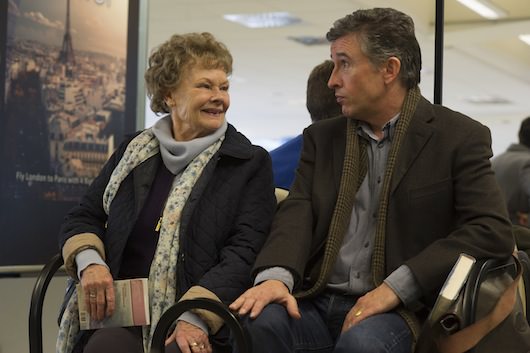 While Linklater, Delp and Hawke are enjoying their second Best Adapted Screenplay nomination (they were nominated for Before Sunset in 2005), co-writer/actor/producer Steve Coogan is enjoying his first Oscars glory with nominations in both the Best Adapted Screenplay and Best Picture category for Philomena. Coogan shares the Best Adapted Screenplay nomination with co-writer Jeff Pope, and Best Picture with his fellow producers Gabrielle Tana and Tracey Seaward. Coogan, a star in England but lesser known here, optioned journalist Martin Sixsmith's 2009 book "The Lost Child of Philomena Lee" after reading about it in The Guardian, a harrowing true story about Lee losing her three-year old son to the Catholic church in Ireland, where he was taken, without her consent, and given up for adoption. Coogan was moved by the story of Lee and Sixmith searching for her son decades after he was taken. The British actor is known for being hilarious (watch 2010's The Trip for proof), so this serious turn caught people off guard. "The most avant-garde thing you can do right now is be sincere," Coogan said. "As I get older, I want to do things that matter to me." With Coogan playing Sixsmith and Dame Judi Dench playing Philomena Lee, the film has been lauded at film festivals all over the world and garnered four Oscar nominations—along with Best Adapted Screenplay and Best Picture, Dench is up for Best Actress and Alexander Desplat is up for Best Original Score. "In this business you get a lot of advice," Coogan said, "a lot of 'you ought to do this'—and I ignored all that. I said, 'I'll do what I want and see what happens.' I just read a story in the newspaper that made me cry."
Featured image: Clockwise from L-R: Joshua Oppenheimer, Richard Linklater, Julie Delpy, Ethan Hawke, Frozen, Steve Coogan and Judi Dench.