In Their Words: Some of This Year's Oscar Nominees on Their Craft, Part I
One of the strongest years in recent cinema history will officially come to a close this Sunday at the 86th annual Academy Awards. What just about everyone agrees on is that, with a few exceptions (most people seem fairly convinced Cate Blanchett has Best Actress locked up, for example), it's anyone's guess (including our social awards season app, the DataViz—but it's doing just a little bit more than guessing) who might take home Oscar.
While there's legitimate excitement about who might win each award, we wanted to focus on the craftsmanship of some of these incredible filmmakers that garnered their nominations in the first place. With that in mind, here's a brief look at some of the thoughts these filmmakers shared with us about their work on these great films.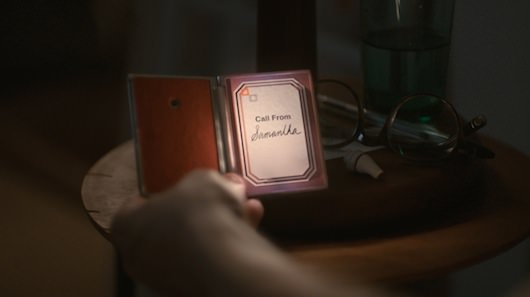 K.K. Barrett, Oscar nominated production designer of Spike Jonze's Her, had the daunting task of creating a believable near-future L.A. that was both beautiful and isolating. The film follows the love affair between Theodore (Joaquin Phoenix) and his operating system Samantha (voiced by Scarlett Johansson), a potentially fatally twee plot that is handled with near perfection by the cast and crew. Barrett performed the crucial role of making a world in which a man could believably fall in love with an an operating system enlivened by artificial intelligence seem utterly plausible, and his approach was as philosophical as it was nuts and bolts world-building; "When we began thinking about the world of this film, it was about creating a comfortable surrounding. This was Spike's mandate; this was not a dystopian future. This wasn't necessarily a utopian future, but it was a world where everything you wanted was there for you, except for the solutions to the human dilemma of 'how do we get close to each other, how do we stay close to each other, how do we trust each other?' All of those things are constants, and technology will never save us from those problems."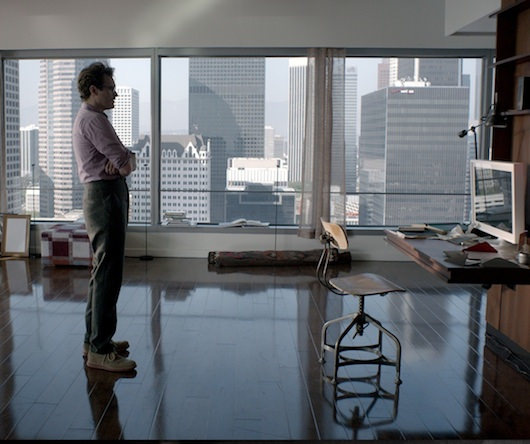 When discussing Theodore's gorgeous, light-filled apartment, Barrett said he and his scouting team had lucked out by finding an apartment in downtown L.A. that fit the script's description, but then adding a twist; "We added walls, natural wood and discrete lighting fixtures—when you get into the details of the apartment, there's nothing you couldn't have right this second. In fact, there are a lot of retro things—a nice quilt on his bed that somebody handmade, furniture that someone crafted a while back, a computer monitor that has a nice wooden frame that's more like a picture frame that you'd put a photo or a painting in rather than a plastic or steel manufactured element." These little touches created a world in which people moved about in comfort, beauty, but still alone.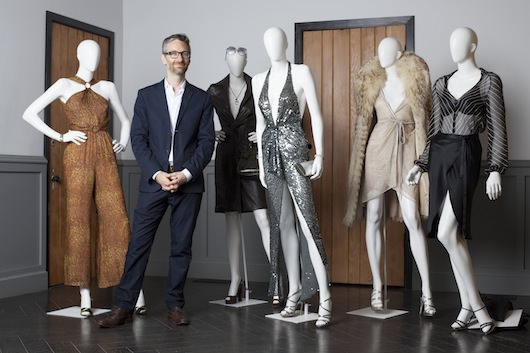 Costume designer Michael Wilkinson, nominated for fashioning those fantastic looks in American Hustle, combined vintage clothes, high-end designers, and bespoke gowns he created for the film to great affect. For Amy Adams relentlessly provocative outfits, Wilkinson turned to the It girls of the late seventies for inspiration, like Bianca Jagger, Jerry Hall and Lauren Hutton. "They had a very daring way of dressing," Wilkinson said, "their clothes were much less structured than from previous periods. There are no underpinnings or foundation garments—just a simplicity and cleanness to the lines." This explains why nearly everything Adams wears in the movie plunges down to her navel.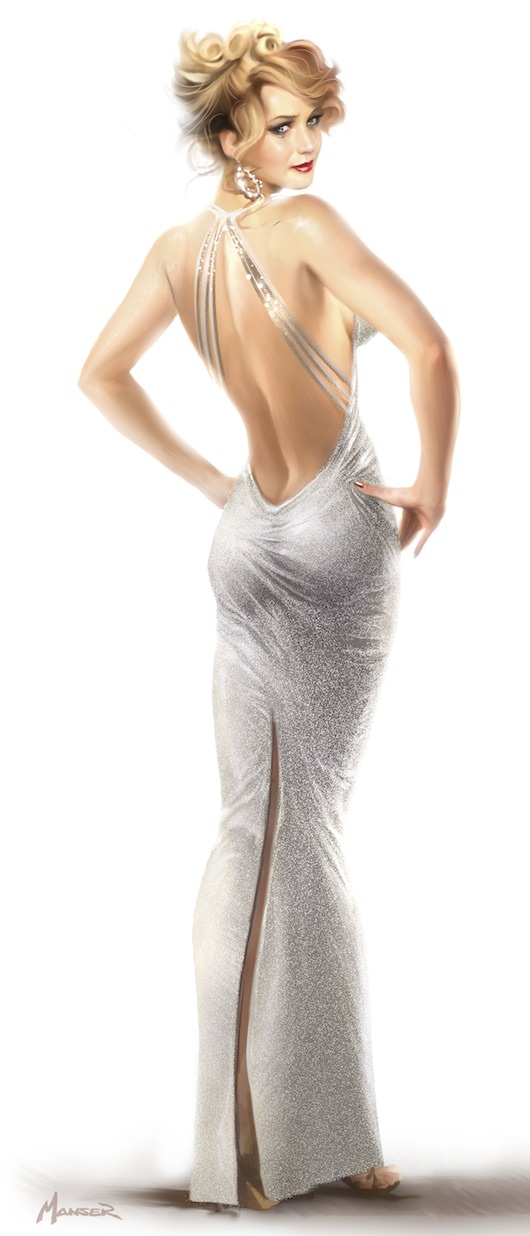 As for Jennifer Lawrence's memorable, barely-there dress she wears in a crucial scene late in the film, Wilkinson says that director David O. Russell didn't think any of the beautiful, expensive fabrics Wilkinson was showing him worked. "David was like, 'No! It needs to be tight and clingy and one size too small!' I ended up making the dress out of fabric that was five dollars a yard. It caught that more suburban feel. She's a character who's maybe not the most sophisticated dresser."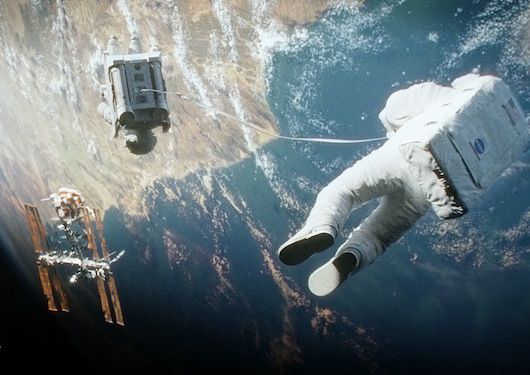 Known by his friends and collaborators as Chivo, the affable, insanely talented cinematographer Emmanuel Lubezki garnered his sixth Oscar nomination for his incredible work on Gravity. Director Alfonso Cuarón, Chivo and their team had to invent technology that didn't exist in order to capture Cuarón's vision. "Obviously it makes it much harder in the sense that you create this equipment that is custom built, and there are no doubles or spare parts, so if something goes wrong it's just very scary," Chivo told us. "There's a whole team of people who give you the support you need to have, and also there's the insanity and stubbornness and appetite of the director you work with." Yet Cuarón's "insanity and stubbornness" and Lubezki's ingenuity were crucial parts of this groundbreaking film. "I'm going to tell you something," Chivo said, "the reality is that the movie was so new, that when we finished a shot we would get so excited people would scream on set—probably me before anybody else."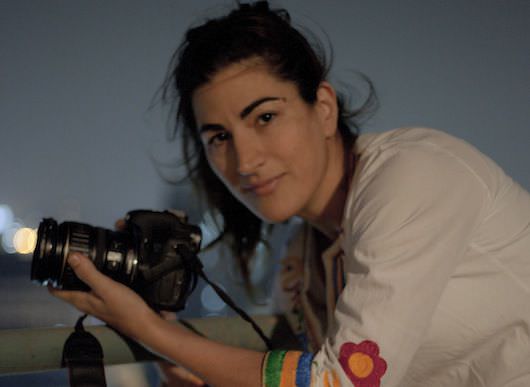 Director Jehane Noujaim will be on Hollywood's biggest stage this Sunday night, nominated for her documentary The Square, but whatever stress she might feel will pale in comparison to what she went through during her film's production. Shooting a film in and around Cairo's Tahrir square during the Egyptian revolution, Noujaim ended up being arrested and spent 40 hours in jail, but told us that she experienced a transformation while being out in Tahrir square with "people putting everything on the line." "The attitude was they were fighting for the future," she said, "We were also there as a witness. Some of our footage has been used in court cases and by news outlets: often we were the only camera there." Noujaim found the subject of her film, Ahmed, and knew right away he would help her navigate the tumult of the square and get to the heart of the story she wanted to tell. "We wanted this film to be about the zeitgeist of our time, which is about the use of a public space to change things politically. We wanted to focus on the people that stayed, and that kept returning to that square."
Featured photo: Clockwise from L-R: Michael Wilkinson, Emmanuel Lubezki, Jehane Noujaim and K.K. Barrett