Polar Vortex Film List: Behind-the-Chill of Some Seriously Cold Films
It's been stupidly, horrendously cold outside. It was 5 degrees in New York yesterday morning. It's a balmy 9 degrees at the moment. And New York has it easy. You need a Tauntuan and several layers of Gortex to get around if you live in the Midwest. Around 500 people got stuck on three Amtrak trains in Illinois on Monday thanks to the polar vortex. And what a name—the polar vortex included a The Day After Tomorrow–like 50-degree drop in a single day on the East Coast on Monday, while in places like North Dakota it was, factoring in the wind chill, negative 50-degrees. While the temperatures are rising today, we're still basically living on Hoth.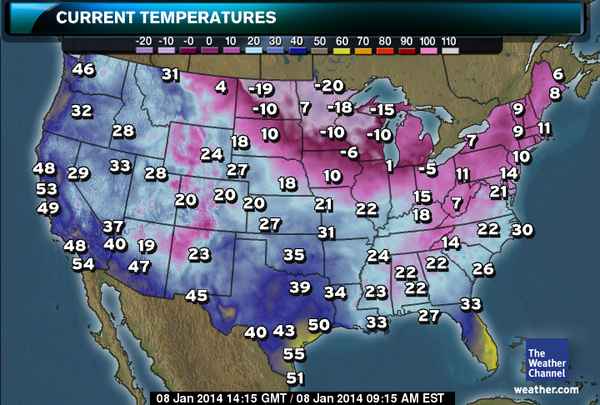 It made us think about some of our favorite cold-weather films, and what it might have been to like to try and make a movie during a brutal cold snap, or one that was so dependent, plot-wise, on snow and cold weather. So we've put together this little list of films for you that feature characters dealing with extreme weather, with some trivia on what the weather was actually like during production.
The Shining (1980)
Stanley Kubrick's legendary adaptation of Stephen King's novel makes the most of its cold weather environs, including a blizzard in act three that plays a major part in the film's resolution.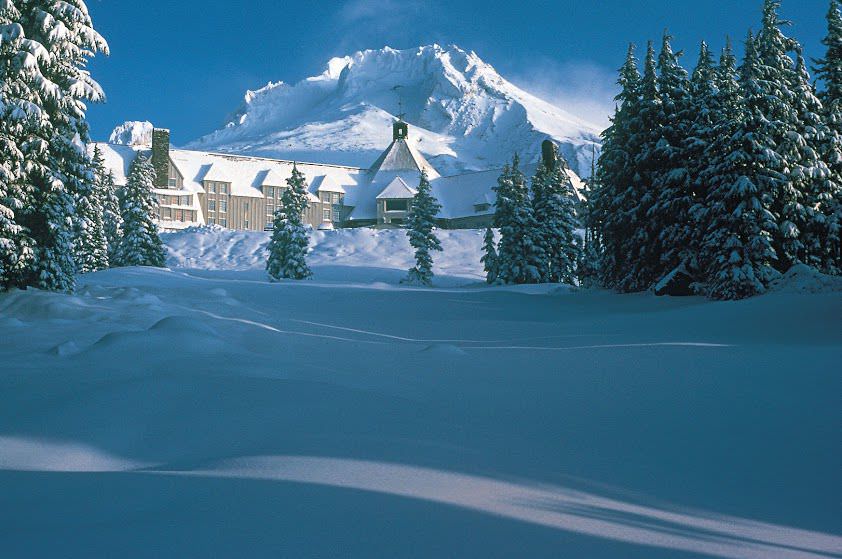 Location: The hotel's exterior was shot at the Timberline Lodge in Mount Hood, Oregon, while the famous opening aerial shots took place on Saint Mary Lake in Glacier National Park, Montana. All interior shots of the Overlook Hotel were filmed at Elstree Studios in England. This is the very same studio that Star Wars: Episode V—The Empire Strikes Back was shot (the reference for the Tauntaun and Hoth jokes in the opening paragraph), and a lot of the same fake snow used in The Shining was used in the Hoth scenes in Episode V.
Weather: The snow covering the hedge maze that factors so prominently in the film's conclusion was actually 900 tons of salt and crushed Styrofoam. Yet there was plenty of real snow during production, specifically in the scene of Hallorann approaching the hotel in the snow-cat—he's chugging through real snow falling on Mt. Hood and the Timberline Hotel in Oregon. But how did they create that wintry look while in a massive studio in England? Kubrick and crew had to use 700,000 watts of light per window to create the appearance of a snowy day outside. This intense wattage made the lounge set catch on fire, forcing them to rebuild the set with a much higher ceiling. This set, it turns out, was later used by Steven Spielberg to film the famous snake infested Well of Souls tomb scene in Raiders of the Lost Ark.
*Bonus Shining fun—
Room 237 (2012) is a giddy, slightly unhinged deep dive into various theories about the potential hidden messages in Kubrick's classic.
Fargo (1996)
One of the greatest cold weather films of all time is also one of the greatest films, period. The cold and the snow are major components of the Coen Brothers mid-90s masterpiece of petty criminals and their botched plans. Even the original (and incredible) movie poster is a snow-covered masterpiece.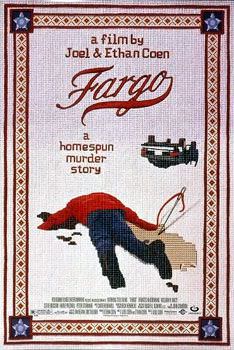 Locations: It was filmed throughout North Dakota and Minnesota, in such tropical sounding places as Bathgate, Grand Forks, and yes, Fargo.
Weather: During filming, however, the region was experiencing its second-warmest winter in 100 years, forcing the filmmakers to move production all over Minnesota and North Dakota in search of snow. In many scenes, pools and meltwater are visible.
Goof: The snowplow that drives past the motel at the end of the film was not actually supposed to do that. This was a state employee who simply ignored the warnings that motorists were not to drive through the area due to filming and went about his business.
Available on Instant Netflix.
The Ice Storm (1997)
Ang Lee's brilliant portrayal of two middle class families unraveling in 1970s suburban Connecticut, based on Rick Moody's novel, has an incredible cast (Kevin Kline, Joan Allen, Sigourney Weaver, Christina Ricci), and a finale that fulfills the promise of the title to spectacular, heartbreaking effect.
Locations: Filmed in the tony suburbs of Connecticut (Greenwich, New Canaan),
Weather: The events depicted take place in November, allowing for the eventual storm, but filming actually began in late spring. This accounts for the vivid greenery you can see in some exterior shots.
Let The Right One In (2008)
Tomas Alfredson's Swedish vampire film is a bracingly cold, superbly crafted tale of a bullied 12-year old boy's savior—a vampire child named Eli. Much of their interaction takes place outdoors in what appears to be a Russian-like endless winter.
Locations: The film was set in Blackeberg, which is a suburb of Stockholm, but principal photography took place in northern Sweden, in a town called Luleå, to ensure there would be enough snow.
Weather: Much of the weather during production was so cold that many of the outdoor close-up scenes were actually filmed in a studio.
Let The Right One In is available on Instant Netflix. (In 2010, Chloë Grace Moretz starred as the vampire child Abby in the American remake Let Me In.)

The Grey (2011)
Liam Neeson stars in this tight, relentlessly exciting tale of a band of oil riggers who survive a plane crash…only to have to fend off a pack of seriously unfriendly wolves.
Locations: The Grey was filmed in Smithers and Vancouver, British Columbia.
Weather: Liam Neeson told Jay Leno that while filming in Smithers, the temperature dropped as low as negative 40-degrees, and he told Screenrant that to prepare for the film, he stood under freezing cold showers before filming, lasting as long as seven minutes. Neeson said that after the first week of filming, he thought they would never finish the film due to the temperature. "Cameras were malfunctioning and equipment wasn't working, and I thought, 'this is ludicrous.'" The entire cast wore thermals beneath their costumes. Needless to say, no CGI was necessary to create the snowstorms that ravage the survivors in the film.
Available on Instant Netflix.