Fashion Lessons From 10 Golden Globe Nominated Actors & Actresses
When we looked at the Golden Globes list of acting nominees, we were struck by how these characters would make really compelling fashion icons. Seriously. Aside from being a spectacular year for film, it's been a spectacular year for costume design. American Hustle alone is like a hair and wardrobe fever dream—you know you're enjoying everything about a film when you could mute it and still marvel at what's on display. And a look at the characters our nominees played shows that we've got so many eras and so many styles represented, we could build an entire wardrobe based on their various looks.
So we've gone through some of our favorite characters from this years crop of Golden Globe nominated actors and actresses to assess what they're wearing, and how you might style yourself in 2014.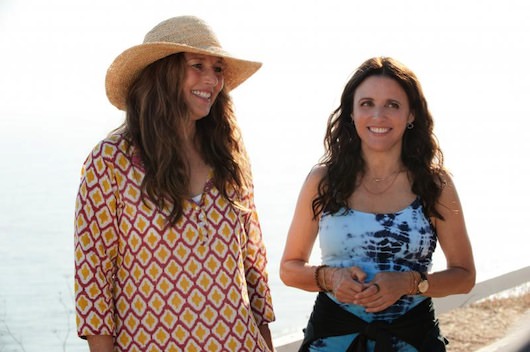 Best Actress in a motion picture, musical or comedy—Julia Louis-Dreyfus, Enough Said
We can get behind both of these characters' signature styles, but we'll stick to our nominee-only rule, and focus on Julia, her tribute to tie-dye and appropriately bohemian accessories. This whole look sums up the appeal of Southern California living—laid back, fun loving and colorful. But Eva isn't just into SoCal beach-style—at a party, she wears a vibrant scarlet scarf and a slinky black dress, looking as ravishing as anyone could hope to.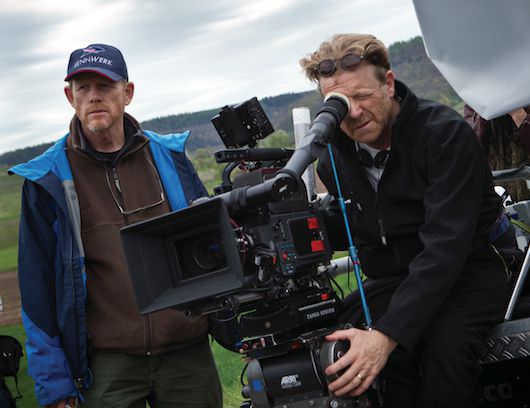 Best supporting Actor in a motion picture—Daniel Brühl, Rush
Things that are cool: aviators, racing jackets, signing autographs (without looking), patches (the six-legged animal log for 'Agip' is especially awesome), popped collars, jumpsuits and getting away with wearing a turtle neck. If you want to challenge your own fashion limits, and perhaps test the sensibilities of your friends and family along the way, just take 2014 by the scruff and make Niki Lauda your new fashion icon.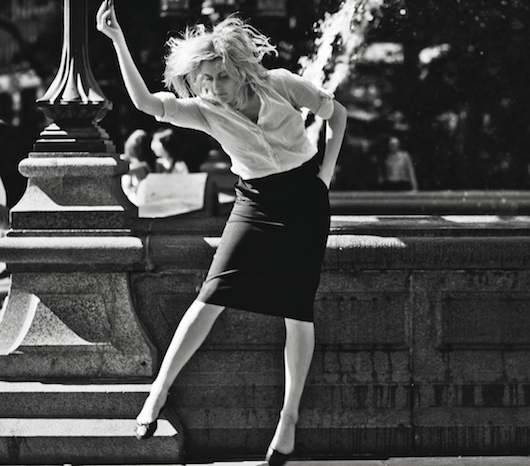 Best Actress in a motion picture, musical or comedy—Greta Gerwig, Frances Ha
Ah, to be young. To be spontaneous. To be able to wear a knee-length black skirt and rumpled Oxford and feel fantastic about it. Wait a minute? Ladies, you can wear that, no matter your age, because it's just about the perfect ensemble. You just need a little bit of Frances' groovy /millennial hipster joie de vivre to transform this otherwise secretarial outfit into a downright stylish getup.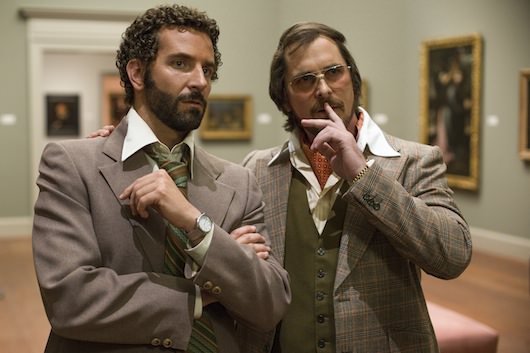 Best Actor and Best Supporting Actor in a motion picture, musical or comedy—Christian Bale & Bradley Cooper, American Hustle
Let's just all come clean right here and now and admit that we've all dreamed of wearing an ascot with a straight face. Yellow-tinted aviators indoors? Another dream. Yes, the fat collars and fat ties might be a little too obviously 70s-fashion-horror-show, but there's a lot to like here. Vests are always fun because, when you think about it, they're totally unnecessary. Watches are cool in a sort of anachronistic way (looking at your wrist to tell time, instead of your phone?) and houndstooth jackets have never even gone out of style. Get your American Hustle on, America.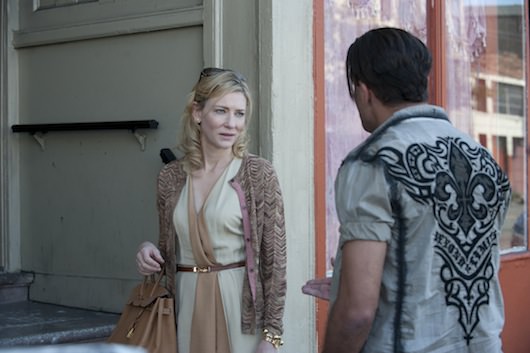 Best Actress in a motion picture, drama—Cate Blanchett, Blue Jasmine
Chanel, Vuitton, Hermès—Jasmine's life may be falling apart, but her wardrobe is always coming together. Go forth, reader, and fear not pallid earth tones paired with accessories that are chunky and gold—you could do a whole lot worse than look like Jasmine next year.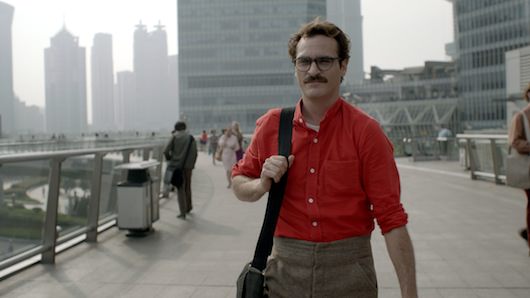 Best Actor in a motion picture, musical or comedy—Joaquin Phoenix, Her
Perhaps Spike Jonze is trying to tell us something. Here he is, setting his film in the near future, and yet look how he dresses his lead. The high waistline on those wool pants, the bold, highly saturated red shirt (and contrasting undershirt), the black glasses—fashion is cyclical, but some eras simply age better than others. Theodore, the protagonist in Spike Jonze's Her, dresses with a nod to the 1950s, and he looks good doing it. Theodore's style reminds us, once again, that simple simply works.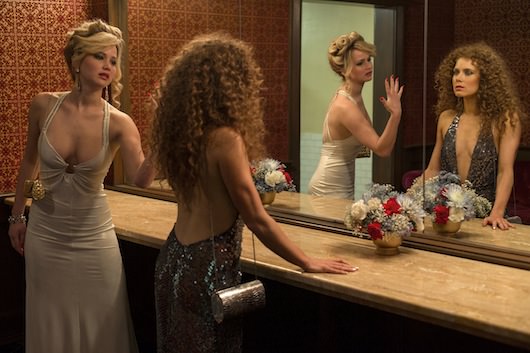 Best Actress and Best Supporting Actress in a motion picture, musical or comedy—Amy Adams & Jennifer Lawrence, American Hustle
The sequins, the plunging neckline, the astounding skin-to-fabric ratio—that's no Bat Mitzvah dress that Amy Adams' Sydney Prosser is wearing. And Jennifer Lawrence's fantastic floor-length number isn't exactly temple-friendly either, but both of these dresses are total knockouts. If you're hoping to snag one of these gowns for an upcoming trip to Atlantic City, you're out of luck. All of these pieces were made specifically for the film, so we suggest you consult with costume designer Michael Wilkinson for the details.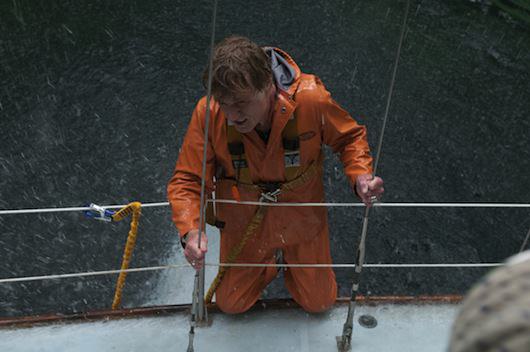 Best Actor in a motion picture, drama—Robert Redford, All is Lost
I know what you're thinking: orange? Yes, of course orange. Haven't you heard—it's the new black. (The pun police are currently breaking through the door). But seriously folks, if you want to talk about fashion forward, look no further then Redford's element-resistant, unabashedly orange jacket-pant combo. You'll look like you just stepped out of Warhol's Factory and you'll be able to survive a typhoon. Charlie Sheen once called this 'winning.'
Featured image: Irving Rosenfeld (Christian Bale), Sydney Prosser (Amy Adams) & Richie Dimaso (Bradley Cooper) walk down Lexington Ave. in Columbia Pictures' American Hustle. Courtesy Columbia Pictures. (Christian Bale suit, tie, shirt, glasses: vintage / Amy Adams dress: Halston, glasses: vintage Christian Dior, bag: Gucci, shoes: vintage / Bradley Cooper suit, tie shirt, belt, glasses: vintage.