Documentarian Robert Kline Talks Oliver Stone, JFK, & Release of JFK DVD Box-Set
Veteran filmmaker Robert Kline served as Oliver Stone's producer on Stone's 1993 film Heaven and Earth. But that didn't stop the two from arguing about who killed President John F. Kennedy.
"Oliver and I have been on location in Vietnam, and in various areas of the world, and I've said to him, 'You still haven't given me compelling proof [of a conspiracy]. You optioned two books, one by Jim Garrison and the other by Mark Lane and you made a movie. It was a great movie, but it's a movie, not a documentary," says Kline.
Now Kline and Stone are part of a deluxe DVD box-set called "The JFK 50th Commemorative Ultimate Collector's Edition" set for release today by Warner Bros. Home Entertainment to mark the 50th anniversary of JFK's assassination.
Kline's long list of credits includes documentaries on Presidents Clinton and Reagan. He is also the former Vice President of Production at 20th Century-Fox and co-founder of Lifetime Television. But it was his 2008 film adaptation of Thomas Maier's book, The Kennedys: America's Emerald Kings, that provided the calling card that led to his latest documentary, JFK Remembered: 50 Years Later.
Thomas Lucas of Warner Home Video tapped Kline to make a new film that would be included in the DVD box-set. JFK Remembered: 50 Years Later, directed by Kline and co-produced by his wife, Stephanie Heredia, is one of five films in the package. The others are the Director's Cut of Oliver Stone's controversial JFK (1991), with 17 additional minutes not seen in theaters; Stone's documentary JFK: To the Brink that was part of his 2012 Showtime Series, The Untold History of the United States;; the drama PT 109 (1963) starring Cliff Robertson Wold Ear II hero JFK; and George Stevens Jr.'s acclaimed 1965 documentary John F. Kennedy: Years of Lightning, Day of Drums narrated by Gregory Peck. The package also boasts Kennedy memorabilia such as photos, personal letters, and a copy of JFK's inaugural address, all courtesy of Boston's John F. Kennedy Presidential Library and Museum.
The Kennedy Library was instrumental in supplying the historical footage for Kline's film. "As a national archives they're compelled by federal law to answer your requests. But it's no secret that if Oliver Stone called them, they'd have to give him access, but they wouldn't return his call for six weeks," says Kline, who visited Boston in early November for a preview screening and discussion of the film.
JFK Remembered, which will also be sold separately and is available at the Kennedy Library, covers Kennedy's political ascent, the 1960 presidential election, and the milestones in his short presidency, from the Bay of Pigs and the Cuban Missile Crisis to civil rights and the space race. There's generous footage of Kennedy's speeches, press conferences, television addresses and some rarely seen home movies. These were the most moving for Kline. "Seeing him, 50 years later, teaching his son to swim in a pool; seeing Jackie thanking the American people [after the assassination] — those human moments were a surprise," he says.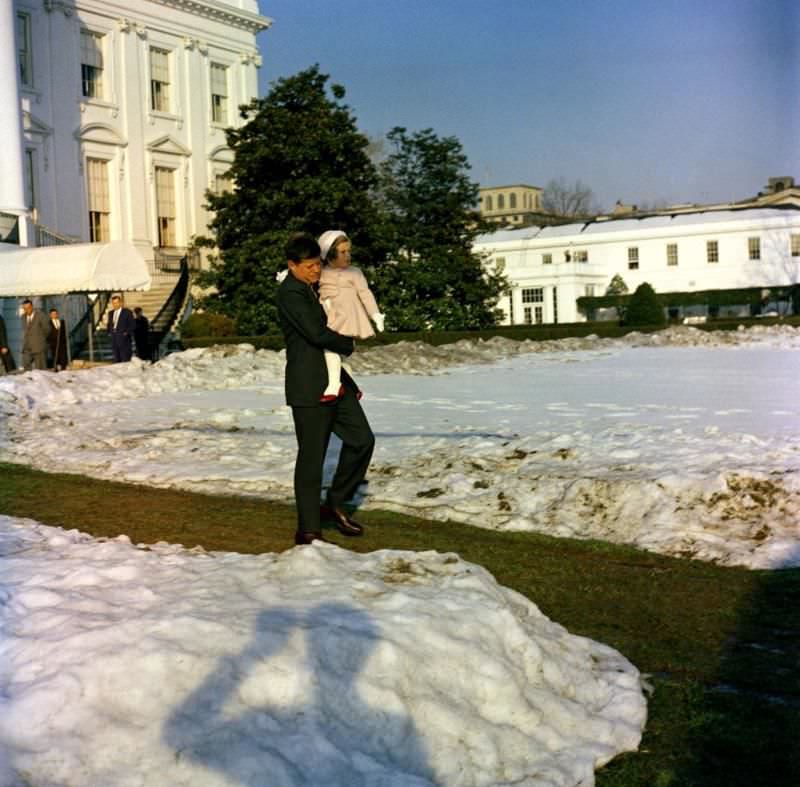 But the filmmaker was also struck by reminders that JFK's presidency, however brief, was marked by tumultuous events that had global reach. "He was the first who spoke of civil rights as a moral issue. A moral issue," says Kline. "One of the most revealing things was to hear the audiotapes made during the thirteen days of the Cuban Missile Crisis in October, 1962. How lucid and calm Kennedy was. On the audio tapes, you hear Curtis LeMay, who was the inspiration for the fruitcake general in Stanley Kubrick's 'Dr. Strangelove' say, 'Mr. President, just give me the go-ahead, I'll make Cuba into a parking lot.' Kennedy had been in war. He understood what a war with Russia would mean."
Kline, 72, a native of Maine who now lives with his family in San Juan Capistrano, says he made the film for future generations, including those he teaches at the University of Southern California. JFK "is as relevant today as when he was alive. When he died a little bit of me died. I went to work for his brother Bobby as head of TV and Media," he says. "When [Bobby] died I walked away from politics and signed a deal to be head of Fox because I didn't want to be hurt anymore."
It was Kline's choice that JFK Remembered not dwell on Nov. 22, 1963. "I did not deal with Oswald or the assassination. That's not the story I'm telling. This set has another film, a great film, that does that very well," he says. "My film is about his life and legacy. He'd be 93 today but we don't have to see him as an old man. He died at 46; frozen in time."
Featured image: President Kennedy, courtesy Warner Bros. Home Entertainment