Brothers in Arms: Chris Hemsworth & Tom Hiddleston Talk Thor: The Dark World
For the last time, do not—repeat—do not leave the theater before the end credits are done scrolling in Marvel's newest epic Thor: The Dark World. As any fan knows, Marvel has nearly created its own cottage industry of mid- and post-credit scenes that reward the patient moviegoer (shawarma ring a bell?) That being said, stay put till the lights come on, because this film is filled with enough action to have you white-knuckling the back of the seat in front of you—especially because of Thor and Loki's shared plight—for most of its two hours. And those end-credit scenes? Definitely worth the wait.
Marvel's Thor: The Dark World reunites fan favorites from the first film and adds a few others to the mix. Chris Hemsworth returns as Thor, god of thunder; Natalie Portman as his love interest Jane Foster; Stellan Skarsgård as the shell-shocked Dr. Erik Selvig; Anthony Hopkins as Odin; and, of course, Tom Hiddleston as Thor's never-to-be-trusted brother Loki. They are joined this go-round by Christopher Eccleston, who plays Malekith, the vengeful enemy from the Dark World, and Zachary Levi (of Chuck and Tangled fame), taking the role of Fandral.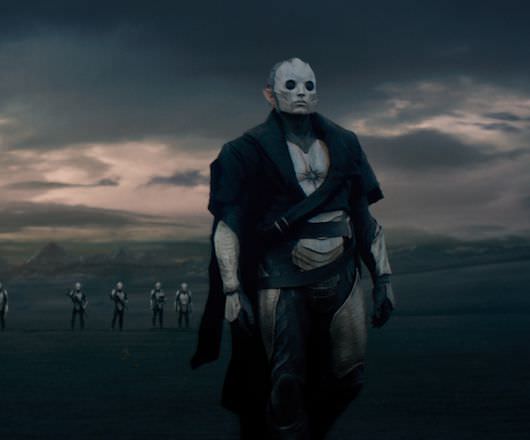 And making his feature film directorial debut is Alan Taylor, best known for his work on the HBO series Game of Thrones. "Marvel bringing me in was an endorsement of my tone of voice," Alan says. "There's a shared interest in bringing that tone to this world. But there's an audience base that already knows this world and already knows these characters, so you can't do a 180 on this thing; you have to be able to bring people along and deepen their experience."
Building on director Kenneth Branagh's first Thor film, Alan played an important role in bringing darkness, humor and depth to these characters that audiences have gotten to know. "My role was to add texture to it and do what I do on Game of Thrones, where you feel like it's a real, live-in fantasy world and not just a pretend distant fantasy world," he points out. "And hopefully we got the balance right. You have to serve what's already been established."
At its core, this second installment spins a family tale of brothers and sibling rivalry, a topic that Chris Hemsworth knows all too well, considering he has two brothers—one older, one younger—both acting in Hollywood. "We're competitive just like most siblings are: with sports, surfing, who's got the TV remote control," he shares with a thunderous laugh, "but all three of us understand the frailty of the work, and we help each other with auditions. We're not direct competition anyway; it's more a team effort. You'd do anything for them, but the simplest things will annoy you. I certainly tried to draw from the experience I've been through."
Tom Hiddleston, who grew up with two sisters, understands the struggles of siblings. "The thing about siblings is that they know you better than anyone," he explains. "Always being bound together by your histories, there's something honest about the intersection: You can't lie to your siblings. And in this film, Thor is able to demand from Loki that he play his hand. Loki's someone who's constantly in control and doesn't show how he feels, and the only person he gets close to is Thor."
Of course, there are certain dynamics between these two brothers that go way beyond the average sibling rivalries: For example, Loki tried to conquer all mankind, destroying much of New York City in the 2012 mega-blockbuster Marvel's The Avengers. Marvel's Thor: The Dark World touches on the aftermath of those events, focusing partly on Loki's punishment, but mostly on the fractured bond between the two brothers. "In this film, you really delve into being able to ask the questions that Thor and Loki haven't had the focus to do yet," Chris adds.
It's family drama on a grand scale—from the opening to the end credits. The hammer drops today.
Featured image: (L-R) Tom Hiddleston (Loki) and Chris Hemsworth (Thor) in Marve's 'Thor: The Dark World." Courtesy Marvel and Walt Disney Pictures.