Breaking Down Rom-Com Master Richard Curtis's About Time
Richard Curtis wrote three of the most beloved romantic comedies of the mid 90s and early 2000s—in a remarkable string, he penned Four Weddings and a Funeral, Notting Hill, and Bridget Jones Diary (which he co-wrote with Helen Fielding and Andrew Davies). His directorial debut in 2003, Love Actually, which he also wrote, was an international success and helped create cross-pond love for fantastic actors like Bill Nighy, Chiwetel Ejiofor (now poised for an Oscar nomination for his starring role in 12 Years a Slave), and Andrew Lincoln. The latter went from the lovesick puppy dog in Curtis's rom-com to the lead role in AMC's zombie splatter fest The Walking Dead.
Love Actually has also achieved a kind of seasonal success that's pretty rare—it's become a Christmas classic, slowly but surely entering the hallowed, bittersweet but ultimately uplifting canon of films we are seemingly never sick of. It didn't hurt, as Entertainment Weekly's Clark Collis pointed out, that Taylor Swift named it her favorite film of all time (question 13).
Curtis's latest is a time-travel romantic comedy featuring his go-to man Nighy (as 'Dad'), Domhnall Gleeson as Nighy's son, Tim Lake, and Rachel McAdams as Mary, the young American woman who will propel Tim, and the plot, back and forward through time.
We break down Curtis's film, including the inspiration behind making a sci-fi romantic comedy, the filmmakers involved, and the big-time musicians who got involved.
The Story
Tim Lake (Domhnall Gleeson) turns 21 and finds out that he can travel through time. More specifically, back in time, to any moment he can remember. His father (Bill Nighy) tells him all the Lake men can do this (perhaps the Lake women have another power). Tim does what any 21-year old man would do with this ability—he sets out to find a girlfriend.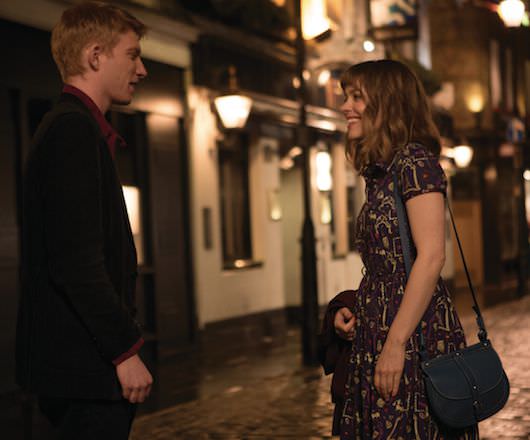 Inspiration
Curtis has said that the inspiration for the story came from a conversation he had with a friend about what they'd do if they found out they only had 24 hours left to live. He and his friend both decided they'd want to do what they normally do, spend the time at home with their family. "I thought it was an interesting observation, and the next step was how I would be able to incorporate this into a movie," he said in the production notes. "It would have to be about someone who could manipulate their final day or manipulate their life in some way to enable them to come to that conclusion. That's when I thought about time travel."
The Rules
It is a well known condition of writing fantasy or science fiction that, rather than being able to do whatever you want, you must establish the rules of your world and stick to them, or you'll lose your audience. Curtis designed four very clear and easy to follow rules for his time traveling protagonist: 1) The Lake family men cannot travel until they are 21. 2) They must got into a small dark place, clench their fists, and think of a specific time, date, and address. 3) They can only go to an event in their own past that they can remember, so there's no going back to the Crusades (why would you want to?) and no going into the future. 4) Every decision he makes will affect his future.
The Team
Casting director Fiona Weir cast five of the eight Harry Potter films, so she had a keen sense that Irish actor Domhnall Gleeson, who played Bill Weasley in the final two films, had the chops to carry a film as the romantic lead. When Gleeson arrived to meet with Curtis, however, he was in the middle of filming Anna Karenina, playing Levin. He was sporting a bushy orange beard and looked nothing like the slender, sweet Tim Lake. "He looked like a 35-year old Russian autocrat," Curtis said.
Cinematographer John Guleserian was the man behind the camera for Like Crazy, a beautifully shot (and told) story about young love, and which won the 2011 Special Jury Prize at Sundance. Guleserian, only 37 (pretty young for a cinematographer), was a perfect fit for Curtis's team.
He's also funny on Twitter.

Production designer John Paul Kelly worked on the lush period piece The Other Boleyn Girl, the hilarious The Guard, and is currently on James Marsh's Stephen Hawking biopic The Theory of Everything. Curtis tasked him with, among other concerns, creating a home that would function as the locus of many of the film's most major moments. "[The film] keeps returning there," Curtis said, "as life does when you're engaged, when you have a child, when people get sick. The home symbolizes growing up, losing people and gaining people."
Costume designer Verity Hawkes has put her indelible artistic stamp on films such as Guy Ritchie's visually (and verbally) stunning Snatch, and the multi-director film Tube Tales, which was based on nine Londoner's real experiences using the tube. Because About Time witnesses the maturation of its central character, she got to design Gleeson's look around his growing sense of style, from young and unsure to older and confident. An added bonus was dressing Tim's mom, Mum (Lindsay Duncan), who styles herself after the Queen.
Films often end up being part reunions, as filmmakers find a core group they enjoy working with and get together every couple of years when a new project is afoot. Producers Tim Began (Les Misérables, Rush) and Eric Fellner (Les Misérables, Love Actually), fit that family mold, having produced every one of Curtis' films.
The Locations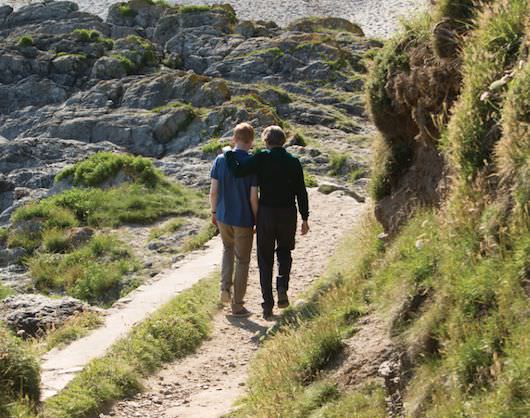 About Time was a nine-week shoot, beginning in June of 2012. Three of those weeks were filmed in Cornwall, a peninsula in southwest England bordered on the north and west by the Celtic Sea.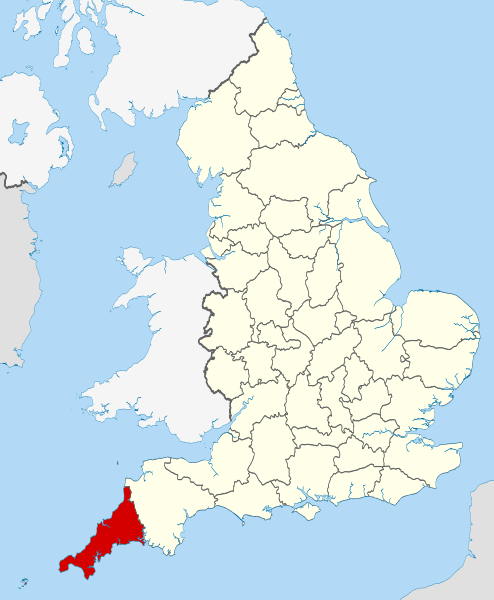 Curtis had imagined Scotland for the Lake family home when he was writing the script, but location scouts will often find that a director's initial ideas need to be modified. When they couldn't find a suitable house in Scotland, the filmmakers turned their attention to Cornwall, home of the Cornish people, and recognized as one of the six Celtic Nations (along with Brittany, Ireland, the Isle of Man, Scotland, and Wales).
What Curtis wanted was a house that felt of a piece with his story of family, first love, and recurrence. Also, with a view of the ocean. "I wanted to be able to see the sea from the window; this was very important. I had it in my mind that when the dad was talking to his son you were able to see the sea through the window."
The house they eventually found weas a privately owned residence dating back to the 1850s, with a garden overlooking the Celtic Sea and a path leading down to the beach in the town of Porthpean. Scenes were also shot in the fishing village of Portloe, the St. Michael Penkevil church, and Vault Beach in Gorran Haven.
Production spent five weeks on location in London, and another week at Ealing Studios, a part time home to Downton Abbey—anytime the drama goes downstairs to the servants quarters, you're looking at Ealing Studios sets.
Musicians
Music was a big part of the Love Actually's story, and is always a big component of any Curtis film. For About Time, he tapped three well known talent; Ben Folds, Ellie Goulding, and scoring the film, The Dream Academy's Nick Laird-Clowes.
Clowes job was to try and synthesize all the emotions that the film evokes into a single musical theme. Folds recorded a new version of song "The Luckiest" for About Time.
Ellie Goulding's cover of The Waterboys' "How Long Will I Love You" is a part of the film as well.
About Time's soundtrack also includes The Cure, Ron Sexsmith, and Nick Cave.
Will this turn into another one of Curtis's slow-burn hits, like Love Actually? Will it find the immediate audience that Four Weddings and a Funeral found? Box office prognosticating isn't our thing—all that matters, as far as we're concerned, is Curtis doesn't make films he doesn't deeply believe in. Each seem to carry a piece of himself, and in turn resonate with audiences, either immediately or eventually.
"With my mum and dad passing away within the last five years, and with my children all growing up, I am a family man most of all," Curtis said in the production notes. "This film has as much to do with a brother and sister, a father and mother, as it has to do with love."
Featured image: (L to R) DOMHNALL GLEESON as Tim, RACHEL MCADAMS as Mary and writer/director RICHARD CURTIS on the set of "About Time." Courtesy Universal Pictures