51st New York Film Festival: Watching Film's Future at the Shorts Program
Countless legendary film careers began with short films. This is one reason every major film festival, from Cannes to Toronto to New York, showcases short films—these same filmmakers often end up returning with their features a few years later (sometimes extended versions of those shorts), having used their short as a launching pad for successful careers. Martin Scorsese might have gotten onto the map with Mean Streets, but it was his 1963 short What's a Nice Girl Like You Doing in a Place Like This, when he was an NYU student, that helped truly launch his career. Wes Anderson's 1994 short version of Bottle Rocket (which later became a feature) helped put the director and his stars, Owen and Luke Wilson, on their respective paths. Nicole Holofcener's Columbia University short, Angry, ended up winning her praise at Sundance, and helped kick start a singular, outstanding career (with her recent film, Enough Said, generating major awards buzz).
Attending Tuesday's New York Film Festival Shorts Program at Lincoln Center felt like getting a sneak peak at the future of film. Directors Damien Chazelle, Michael Almereyda, Jonathan Romney and Nicolas Saada screened their four films (the longest was Romney's L'Assenza, at 20 minutes) at the Walter Reade Theater. The effect was startling. Here were four completely different films, each filmed beautifully, each carrying one similar gene—dread.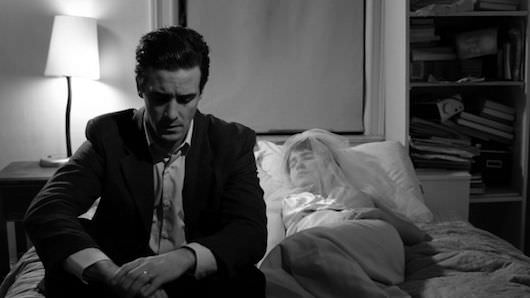 The Man Who Only Came Out at Night, the first to screen, is Michael Almereyda's adaptation of Italo Calvino's folktale, transferred from a poor fishing village to a different kind of village, namely, the East Village in New York. Here a poor cobbler and his three daughters barely scrape by. When a young gentleman (James Ransone, the nocturnal man of the film's title) proposes to each of the daughters, only the youngest (India Kotis) will accept his hand in marriage. What follows is a beautifully shot, pleasingly weird story about a young woman's efforts to be faithful to her husband (despite his very rare disorder, which we won't spoil for you here if you've never read the folktale) while protecting her family. When she gets a job at a bakery and begins attracting male attention, things get very, very weird. Shot in black and white, Almereyda's film does New York's gritty but gorgeous East Village ample justice.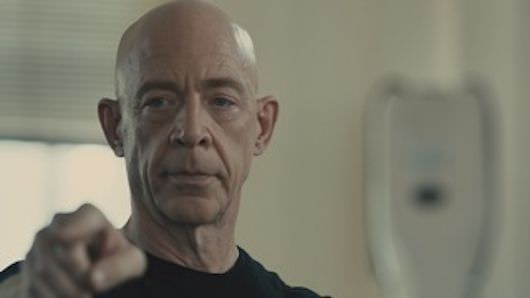 Damien Chazelle's Whiplash packed more pathos, terror and intensity in its 18 minutes than seems decent, but wow, what a powerfully charged up short. Chazelle, who directed Guy and Madeline on a Park Bench, leads a hopeful lamb (a young jazz drummer played by Johnny Simmons) into a conservatory run by a wolf—the electric, and terrifying, J.K. Simmons (no relation). Simmons is trying to get his band to nail a rendition of "Whiplash," by Hank Levy, and let's just say he hasn't been this scary since he starred on HBO's Oz. The film is relentless, effortlessly exciting, and very impressive. There are three standout moments that make you want to beg J.K. Simmon's conservatory instructor to repent. Jason Reitman executive produced. You'll hear from Chazelle again.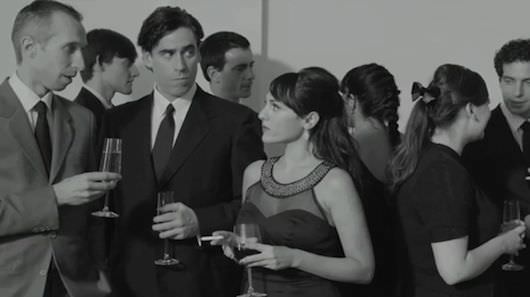 L'Assenza, from Jonathan Romney, begins with a familiar premise—a husband (Stephen Mangan) and wife (Amanda Ryan) watch a film together on TV, and because it's subtitled (the titular, Italian L'Aessenza), and Italian, he's not interested. That is, until she notices that an extra in the film looks exactly like him. They catch the movie again, oddly being screened at a local theater, and his obsession grows. There have been many a great tale about doppelgangers (David Lynch in particular has done great work with the notion of a double)—Romney's 20-minute short honors them wonderfully. Oh, and the final shot is a doozy.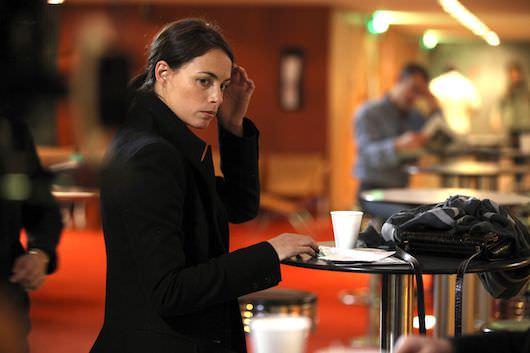 The final film in this shorts program, Aujourd'hui, masterfully squeezes every seconds' worth of its 8-minute run-time to ratchet up the tension, creating a dread-filled apocalypse in miniature, reminiscent of Jeff Nichol's gloriously terrifying Take Shelter (starring the perpetually fantastic Michael Shannon). Director Nicolas Saada utilizes the unsettling prophetic presence of real life legendary documentarian Frederick Wiseman and ingeniously modulated audio (at first the sirens seem commonplace, the backbeat of any large city, but that doesn't last) to deliver a blockbuster-amount of panic in a short film package.
Check back in with us for more coverage from the 51st New York Film Festival.