Chatting with American Black Film Festival Founder Jeff Friday
The American Black Film Festival (ABFF) is the leading film festival in the world for African American and urban content. The ABFF has showcased more than 600 films since its inception, giving a platform to independent filmmakers who have been under represented in film festivals around the world. The 17th annual ABFF began yesterday and runs through the weekend.
ABFF founder Jeff Friday has rooted the festival in diversity and social responsibility, supporting aspiring actors, filmmakers and industry executives through the festival's multifaceted program: premieres, panel discussions, workshops, symposiums and grants all geared towards helping the unknown become known. It doesn't hurt that the festival takes place in Miami, either.
The ABFF brings approximately 5,000 artists, executives and film fans to Miami every year. Support from the likes of HBO (the festival's founding sponsor) and Cadillac has helped fuel the growth of the festival and furthers the evolution of the Black independent film community. We talked with Jeff about how this all came into being.
The Credits: Tell us a bit about your background.
Friday: I'm a graduate of Howard University in D.C., and I'm from the New York/New Jersey area originally. I majored in finance at Howard, and I contemplated film school at NYU, basically driven my personal interest in the movies. I decided through the advice of one of my mentors that if I wanted to really affect the film industry, I would be better suited doing it as an executive than as a creative. So I went to the Stern MBA program at NYU and worked in consumer product marketing for a few years, I worked at Bristol Meyers International, I worked in advertising for a couple years…but I still had this burning desire to be in film. And then, in 1997, I went to Sundance for the first time.
This sounds like that part of the story where everything changes…
You know, I saw very little diversity, just in terms of race, and also in terms of the movies. But I had a great time, and the epiphany for me happened when the film that won the audience award was Love Jones, a small indie film starring Nia Long and Larenz Tate, who were not big stars yet, by a first time director (Theodore Witcher). And I just had this moment, where I'm thinking, wow, I'm at this festival and it's great. I'm a multi-cultural kind of guy, so it's not as diverse as I'd like to see, but a fantastic event. But the film that won the audience award is an African American indie film. At a festival where there are very few African American films. So for me that was a moment that really fueled my expectations.
So what did you do after having this realization?
I went back to New York in January of 1997 and I went to my boss and told him about this experience. And the question was, 'Are there more African Americans making films like Love Jones?' So we had lunch and he's a creative guy, and he said, 'Why don't we just do a film festival?' At the time, the Mexico Ministry of Tourism was one of our advertising clients, so we decided over lunch that we were going to launch an African American targeted film festival. And we called our partners in the Mexican government who had interest in bringing black tourism to Acapulco, so they said that they'd love to host it. I called Halle Berry, Robert Townsend, and Morgan Freeman, who all came the first year, and we were off and running.
That's an incredible list of people to get for a festival you just created. How'd you get people aware of it?
I don't remember is how in the world we got the word out, because this was before cell phones were hugely popular, and there was no Facebook, Twitter, and really no email. So there's this gap for me, like 'How the hell did we let people know this was even happening?' We had 300 people there the very first year, just based on press that we had gotten. And it was a fantastic event. In fact, it was my very favorite year, we've had 16 so far. It was small, intimate, and really reinforced the reality that there are other black artists interested in this independent thing, they're other filmmakers that might not connect with Sundance, and we're doing the industry a service by broadening the platform of multicultural arts.
And how has it grown since?
We got 300 people the first year, the second year we had about 800 people…Denzel Washington showed up and we had a big Access Hollywood piece that ran. And we stayed down in Acapulco for five years, until it started to have some social issues, so we left there in early 2001 and went to Miami and we've been in Miami ever since.
And now the festival's bringing in thousands of people?
We're up to 5,000 people, and most black talent has been to the festival at one point or another. The thing I'm most excited about, if you look at our website we've got every major studio as a partner of our festival, now with the support of the MPAA and Senator Dodd and his office, we've got this trailer fest and all the major networks are our partners, and companies like Cadillac and HBO support us. So we're actually doing very well. And this all really started because I randomly took that trip to Sundance.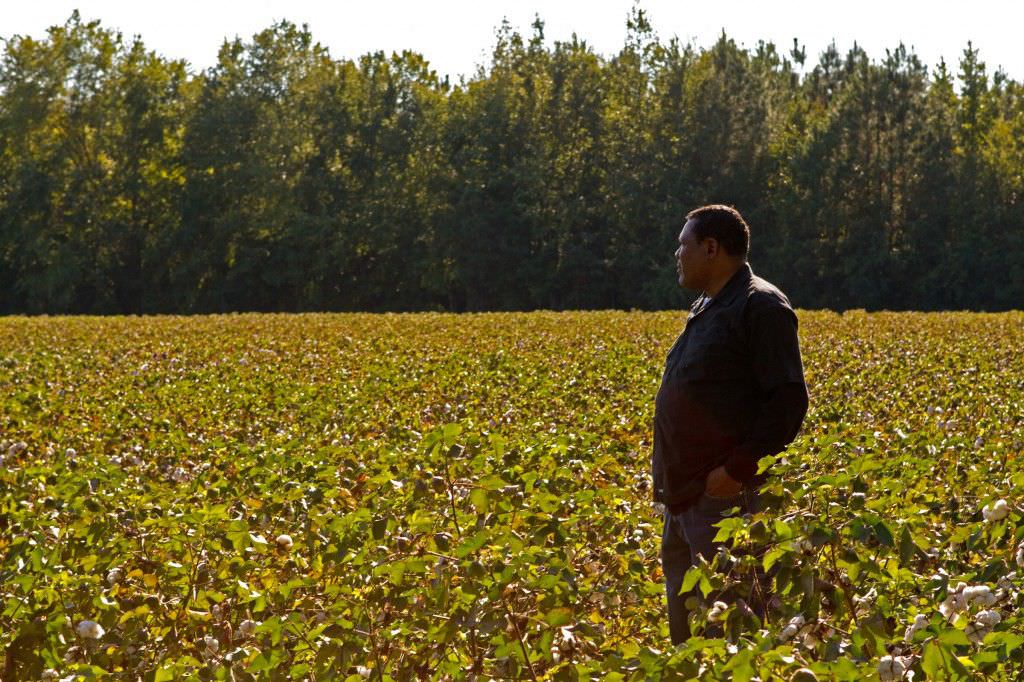 What's the ultimate goal for the ABFF?
Our mantra is 'Linking Hollywood to the independent film community.' The reality of the business is there's only one Sundance, and we realized that two years in. Hollywood appetite for niche films like the black films that we show isn't the same as it is for films that play at Sundance, which are more general market films, so we'll never be a marketplace to the degree of Sundance. So about year three, we had that realization, and I met with my advisory board and we shifted our focus. Yes, we do screen films, and most of them are world premieres and studios come and some get purchased and some don't. Now that the industry has shifted and less and less films get acquired, what we've done is we've focused our energies on developing people.
How so?
Many producers, directors, writers and actors have come to our festival and made contacts and won one of our several contests for acting, directing, comedians, so we focus on the things that we do control, like providing a spotlight for talented people to make it in this business. In fact, the producers of one of the number one films of last year, Think Like a Man, which made $93 million, the producers and director are alumni of our festival. Their very first film was at our festival eleven years ago. So we've done everything that we can to nurture people and we focus less on things that we don't control, like whether studios will come down and take our festival as seriously as they do Sundance and Toronto. We do what we can.
Do all of your films have to be by African Americans?
The answer is no, the films should be produced or directed or written by a person of African descent. In fact, we get a lot of international submissions. One is in our main competition this year. Or, and this is a big or, or the film must have an African American lead. In around twenty percent of the films we've shown over the years have not been made by African Americans or people of African descent, but the central character is African American. Like Ray for example, Taylor Hackford directed that, you don't have to been African American to make a great black movie.
Can you give us a breakdown of how the festival is broken down?
We have five sections. Obviously every festival has the opening and closing night and a gala screening. We have a narrative competition for narrative features, we have a documentary competition that CNN sponsors, we have a short film competition that HBO sponsors, and we have a world showcase, short documentaries and features that are accepted to the festival but are out of competition, and our last category is our alumni spotlight, where we screen films by alumni who have gone off and made quality movies.
Can you give us an example?
There's a film called Fruitvale Station that you may know.
Yeah, it won the Grand Jury Price and the Audience Award at Sundance.
[Laughs] Yeah, Sundance gets the credit for it, but the guy who made it three years ago, his first short film won the HBO Short Film Competition here at the ABFF, and we facilitated a lot of his deal making for him. So this young man named Ryan Coogler, who wrote and directed Fruitvale Station, is associated with our festival. We developed him, worked on his feature, so if you speak with him, he'd credit the ABFF for working with him and giving him the platform, he was able to go to investors and say, 'Hey, I can make a movie. HBO said I'm good.' So he's got a story too that I think is very interesting. So that's what we do, the Ryan Coogler's of the world they go off and do great things, but here's our guy. He's our alumni, he's one of the poster boys for what we do. That's why we do what we do, we give people a start so they can go off and do bigger and better things.
Featured image: Call of the Wild, playing at this year's American Black Film Festival. Courtesy ABFF.