One of America's Greatest Exports: 2012 a Banner Year at the Global Box Office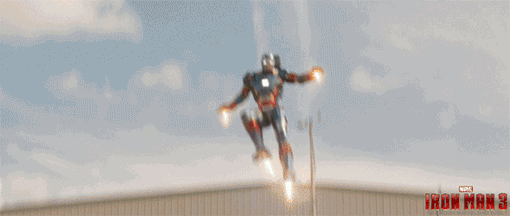 With Iron Man 3 set to open wide tomorrow (and having already done brisk business overseas), this year has a slew of giant films that are likely to translate into boffo sales overseas. Those films include Star Trek: Into Darkness, Man of Steel, and Pacific Rim. It would not be a risky bet to pick all three as big-time global performers, following the aforementioned Iron Man 3 and Oz: The Great and Powerful.
How good was the global box office last year? Simply take a look at our infographic, which lays out the case that the product Hollywood makes is one of America's greatest (and most reliable) exports. Those numbers include a whopping 32% rise from five years ago. One of the takeaways from our infographic is the rise of China, which surpassed Japan as the largest international market. It is also worth noting, as we have written about before, that not only has the Latin American global box office numbers experienced a 6% increase, Latinos now make up the largest percentage of moviegoers in America.
China is experiencing a huge boom in their own film production–The New Yorker just covered the biggest movie lot in the world, Hengdian World Studios, in the remote mountains of Southern China. It's worth a read.
In the end, films are a form of cultural exchange, as we screen thousands of international films on our shores, getting an intimate portrait of other cultures in the way only film can provide. And clearly, the rest of the world is enjoying American filmmaking, as last year's numbers clearly show.
Click to enlarge.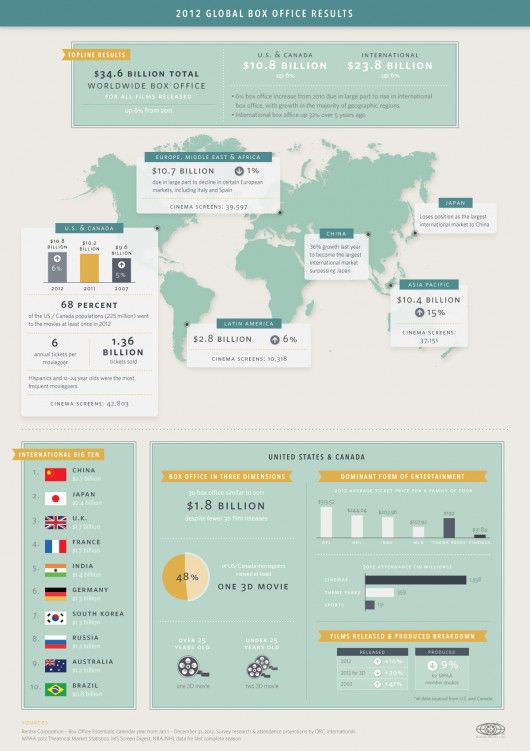 Featured image: (Left to right) Zachary Quinto is Spock and Chris Pine is Kirk in STAR TREK INTO DARKNESS from Paramount Pictures and Skydance Productions. Image courtesy Paramount Pictures.