Heavyweight American Films Populate the 66th Annual Cannes Film Festival
The 66th Annual Cannes Film Festival is nearly upon us. Running from May 15th to the 26th, the Festival has already been praised for a well-curated lot of films drawn from an eclectic mix of established and rising international filmmakers. This year's competition films seem a placid bunch, likely to garner more reflection and praise than controversy, but with one of the most Hollywood- and American- leaning competition slates and jury committees in recent years, there are more than a few tantalizing developments to watch as familiar faces and revered talents walk the Croisette for the next two weeks.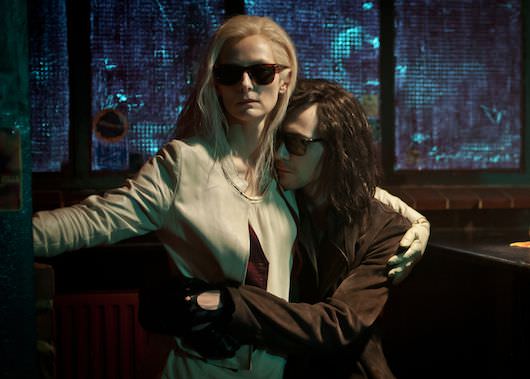 AmeriCannes Invasion
The United States is obviously no stranger to the festival, but this year's American submissions not only stand out but seem to lead the pack. Not only do American directors have the most submissions in the main competition, with five films it is the strongest showing since 2007. And what a bunch it is: Jim Jarmusch's Only Lovers Left Alive starring Tom Hiddleston and Tilda Swinton, the Coen Brothers' Inside Llewyn Davis featuring an all-star cast including Oscar Isaac, Carey Mulligan, Justin Timberlake, and John Goodman, Alexander Payne's Nebraska, James Gray's The Immigrant, starring Joaquin Phoenix and Marion Cotillard, and Steven Soderbergh's already infamous Behind the Candelabra, with Matt Damon and Michael Douglas.
The Coen Brothers and Soderbergh each hold a Palme d'Or, for 1991's Barton Fink and 1989's Sex, Lies and Videotape, respectively. But Payne, Gray and Jarmusch are no strangers to the big show either, with a combined 14 main competition entries across their careers. Payne's Nebraska was one of the last entries into this year's slate, screened and confirmed by the festival selection committee within the last 48 hours of the submission deadlines, which, coupled with scant details about the film and a highly-anticipated first "serious" leading role for MacGruber star Will Forte, leaves the black-and-white comedy one of Cannes' most anticipated films, and one which could possibly upset the Coen Brothers' much buzzed-about Inside Llewyn Davis.
Global Hollywood
It is not just this year's slate of auteurs, but the opening night film and the selection committee itself that bear a heavy Hollywood slant. Steven Spielberg, perhaps the most quintessentially American of directors, has only one Cannes win to his name—a shared Best Screenplay award for his 1974 film Sugarland Express—but a veritable sea of accolades otherwise. He is joined by Australian actress Nicole Kidman, an Academy Award winner and a Cannes stalwart, Austrian actor Christopher Waltz, a two-time Academy Award winner for Best Supporting Actor for his work with Quentin Tarantino, and of course, Ang Lee, Spielberg's better in the most recent Academy Awards Best Director competition, and, arguably Taiwan's most famous export. Rounding out the Palme d'Or jury are three well-respected international auteurs, Romanian Cristian Mungiu, Japanese Naomi Kawase, and Britain's Lynne Ramsey, all of whom have competed for the prize before, as well as Indian actress Vidya Balan and French actor-director Daniel Auteuil.
With its mix of Hollywood brass and high-profile international auteurs, this year's jury is one of the most recognizable and discussed in recent history, and all eyes will be trained on how Spielberg's jury swings. While it is by no means true that Hollywood players necessarily lean towards Hollywood fare—indeed, although the Robert de Niro-lead 2011 jury chose Terrence Malick's Tree of Life, 2010's Tim Burton-led jury went with Thai director Apichatpong Weerasethakul's Uncle Boonmee Who Can Recall His Past Lives—the Hollywood pedigree of the bulk of this year's jury will lead to heavy speculation as to which way they will lean.
Neon Stars
This year's competition titles, American and international alike, are muted and restrained in hue and subject matter, with Jarmusch's dark vampire tale set alongside Gray's and the Coen Brothers' period tales of New York. Another of the most highly anticipated and buzzed about entries, A Separation director Asghar Farhadi's The Past starring Berenice Bejo, is a story of familial betrayal shot in a cinema verite modern-day Paris. Destined to slice through the pared-down palettes and character-driven dramas is Nicolas Winding Refn's Only God Forgives, a Bangkok-set neon-noir gangster tale again starring Ryan Gosling that is his follow-up to 2011's Drive. Refn won the Best Director award at Cannes in 2011 for his breakout hit Drive, which helped to cement Gosling's status as all-around leading man, and the follow-up (don't call it a sequel) is one of this summer's most anticipated films. Besides Forgive's already huge hype, it was announced this Friday that Warner Bros. has acquired Gosling's writer-directorial debut How to Catch a Monster, which will add a couple of hyphens and considerable gravitas to an actor who is already one of Hollywood's hottest properties.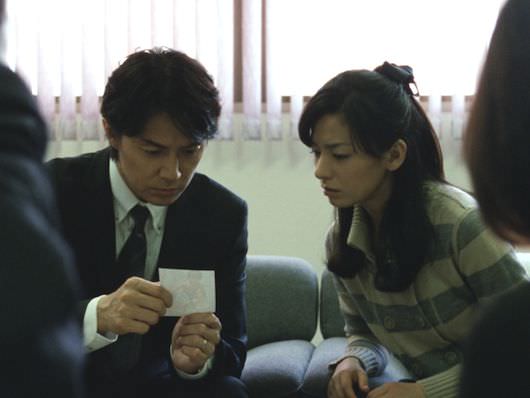 A Japanese Master Class
Each year, industry analysts pay close attention to the national breakdowns of the Cannes selection committee's competition inclusions, as the final slate often acts as an acknowledged referendum on the vitality of a nation's cinema. Indeed, this year's dearth of British inclusions, and a paucity of Spanish-language fare, has prompted much discussion as to the health of its cinematic landscape. However, this year's competition slate features new films by two of Japan's most notable contemporary directors, Hirokazu Koreeda's family drama Like Father, Like Son, and Takashi Miike's crime-thriller-as-national-allegory Shield of Straw. As reported in Variety, festival chief Thierry Fremaux has gone on the record saying "Japanese cinema is making a comeback. It used to nurture the Cannes selection 15, 20 or 30 years ago, and it hadn't been as present in a long time. We could have selected many more." With such a strong note of confidence from festival brass, and with Koreeda's film especially eliciting high initial buzz, the Japanese Cannes veterans' offerings are being closely watched.
Featured image: Ryan Gosling in "Only God Forgives." Courtesy RADiUS-TWC, Cannes Film Festival.