A Spotlight on Korean Cinema, Presented by CJ Entertainment and the MPAA
"If 2012 was the year of K-Pop, 2013 is on track to be the year of K-Movies."
South Korean Ambassador Young-jin Choi spoke these words before the screening of Korean blockbuster Masquerade last Tuesday evening, held at the MPAA headquarters on 16th and I St. in Washington, D.C. He declared that with the influence of Korean actors and music, we are currently "riding the Korean wave." Choi continued: "When Masquerade was released, the world experienced an explosion of Korean culture like never before, led by a man in a famous blue suit known as PSY."
And this "wave" forged ahead with the first-ever Korean film event held by the MPAA, called " Spotlight on Korean Cinema." The evening was co-hosted by MPAA Chairman and CEO, Senator Chris Dodd, and Tae-sung Jung, CEO of CJ Entertainment (which distributes Masquerade). A showing of the fourth highest-grossing South Korean film of all time truly symbolized what is and what will be a real effort at bridging the eastern and western worlds of film. Joining in on the collaboration were attendees including Congressman Mike Honda, World Bank President Dr. Jim Yong Kim, and the star of Masquerade himself, Byung-hun Lee.
Based on Mark Twain's "The Prince & The Pauper," the 2012 historical film interprets the missing 15-days that went unrecorded during King Gwanghae's ruling in the era of the Joseon dynasty. King Gwanghae fears being poisoned by a traitor, and orders his councilor to find a look-alike imposter to temporarily take his place. When a lewd jester is selected, what results is a slow and unexpected transformation of the court and those who work in it. The acclaimed movie won a total of 15 Grand Bell awards – presented annually by the MPA in Korea – and launched its main actor (who played dual roles), Byung-hun Lee, to A-list-level stardom.
Lee walked around the pre-screening reception, taking photos, greeting guests, and engaging in conversation with MPAA Chairman and CEO, Senator Chris Dodd. As everyone began crowding into the theater, Dodd took to the podium, citing how the MPAA will move forward in its affiliation with the world of South Korean cinema – for starters, the organization plans to partner with the Busan International Film Festival, aiming to nurture young artists and encourage their talent. His speech was marked by a photo exchange with CJ group's Vice President Miky Lee, with Dodd presenting her with a framed picture of the two of them during his visit to South Korea last year.
Tae-sung Jung, CEO of CJ Entertainment, described the night's significance to his company: "The global embrace of Korean film, television, and music has not only resulted in incredible multiplier effects for other industries like tourism…but also increased awareness of Korean culture."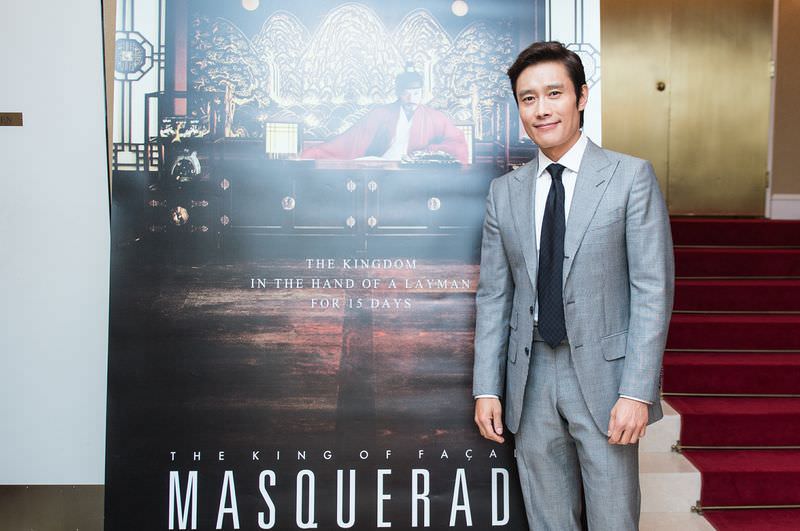 The amount of money film and television generates each year in South Korea is equivalent to $6.7 billion dollars, making the country an ideal entertainment partner. MPAA spokesperson TJ Ducklo stated: "As a global organization, the MPAA is continually forging valuable partnerships with countries all over the world both to bring American movies overseas, and to collaborate on co-productions within those countries."
However, jointly protecting intellectual property and advocating anti-piracy are also important issues at hand, as Dodd emphasized the MPAA's proactive efforts at making content audience-friendly in brand new ways: "MPAA's member companies have worked to deliver more of their content online to the Korean people than ever before. Today, if you turn on any IPTV service in Korea like Qok TV, SK Broadband, or Tving, our content, whether it be feature films or the most popular television series, is available any time a viewer wants it."
With the explosion of one culture, another works to receive it and share it in turn. Tuesday signified an important exchange of cultures as these two film communities continue to move forward – together.
Feature image: World Bank President Dr. Jim Yong Kim, Masquerade Actor Byung-hun Lee, MPAA Chairman and CEO Senator Chris Dodd, South Korean Ambassador to the U.S. Young-jin Choi, CEO of CJ