Making his Mark: From Fake Tattoos to Ghastly Wounds, Meet Oscar Winning Makeup & SFX Guru Christien Tinsley
You may not know Christien Tinsley by name, but if you've seen American Horror Story, Sons of Anarchy, The Passion of the Christ or Gangster Squad, you've seen his work. A fan of fantasy and monster movies since he was a young boy growing up outside of Seattle, Tinsley is now a king in the biz: a well-regarded makeup and prosthetic artist and owner of Tinsley Studio and TinsleyTransfers, Inc., which have revolutionized the industry. We talked to the Oscar-nominated Tinsley about making it in Hollywood, working with Mel Gibson, and why he's got beef with Ed Hardy designer Christian Audigier.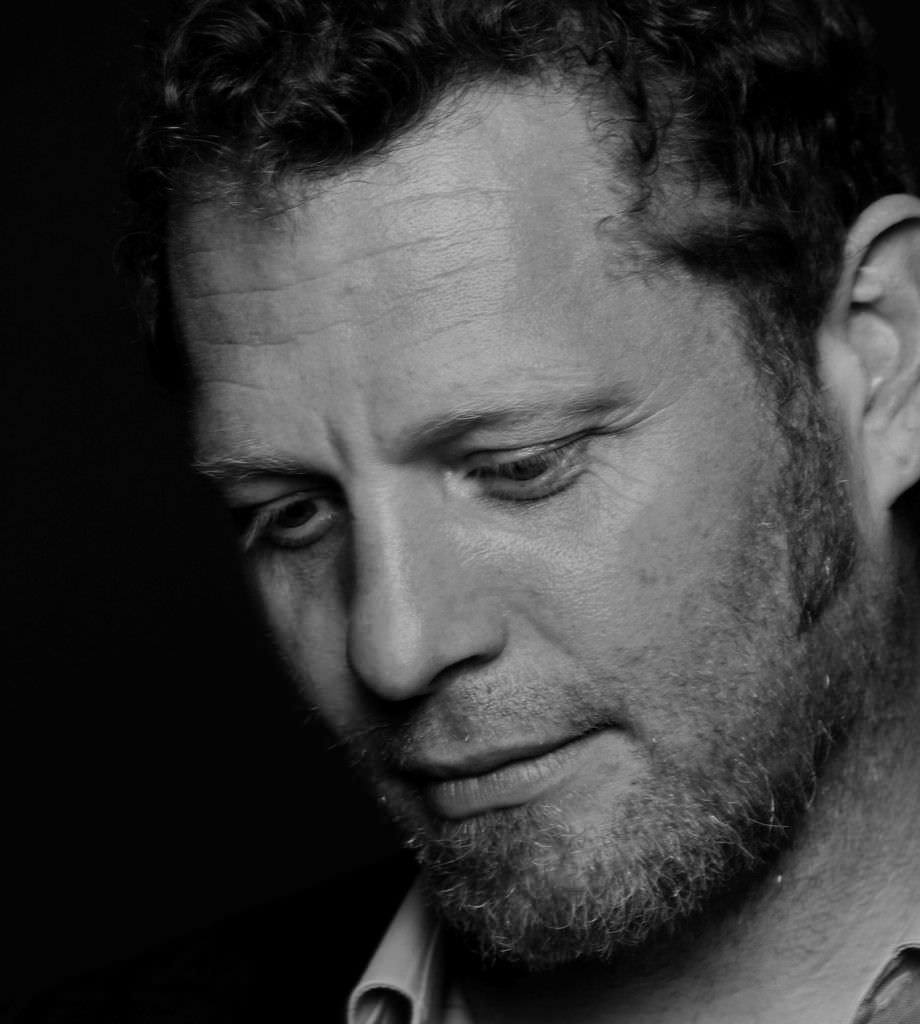 The Credits: Since you were seven, you were into makeup and makeup effects. How did you get so interested in that stuff?
Tinsley: Part of it was just being a kid with an imagination. My father loved to watch movies. And we never had a lot of money, so he was a fan of staying up late, eating popcorn and watching movies. And the movies were fascinating to me; the fantasy, the make-believe, the monsters, the creatures.
What movies were you obsessed with and influenced by?
American Werewolf in London, Star Wars, The Thing, Sword and the Sorcerer. Those struck a chord.
You headed to Hollywood in your early 20s without knowing anyone. What was your goal, and how did you know where to start?
I had no idea. I moved from the Seattle area to Northern California when I was about 17, and I worked at a variety of places, delivering pizza, coffee shops, things like that. I connected with a company that did haunted houses, and I suggested that they create a year-round creature shop. I was more ambitious than I was savvy, but I looked at it as an opportunity to create makeup effects all year round. I learned what I knew from reading magazines and stuff.
You never had formal training?
No formal training whatsoever. I didn't know anybody in the film business. I was making it up as I went along. I put together a resume and sent it to all the different shops I had read about, and I got a call about a week later asking if I wanted to help sculpt on a project. It was like, "Oh my god, somebody's actually wanting to hire me?"
What was the project?
The first shop I worked at was owned by a guy named Screaming Mad George. I was a fan, so I drove down overnight and got to his shop at 7am. I had no place to stay, so he gave me the keys to his shop. I slept on his couch and bird bathed in the mornings. The project was a music video for the band Bush. I said to my girlfriend at the time, who's now my wife, "I've done it. If I never work another day, at least I got to work in Los Angeles with people I admire and respect. Within a week, I was working at another shop, and I've never stopped working since. I thought I was gonna come down to LA and sweep floors, but I got thrown into sculpting characters and prosthetics.
How did it feel to be nominated, at 30, for an Academy Award for Best Makeup for The Passion of the Christ?
It was thrilling. I thought for sure we were gonna win, not because of any ego attached to it, but because I felt so strongly like, "Yeah, we had the best project that year." The best makeup, the most makeup, the hardest makeup, the most inventive makeup. and yet, we lost…
From a technical standpoint, why was Passion so difficult?
It was challenging for so many reasons from the ground up. We were doing the character Jesus Christ, the most well known historical figure of all time. Hair, eyebrows, nose, everything had to be perfect with extreme detail. Every frame of that movie had elaborate makeup, and it had to be perfect. It was laborious. We were in Italy working 20 hours a day for six months. It was really exhausting, and also probably the most fulfilling. Then we had other issues from the technical side: what were the prosthetics made out of, because they were gonna be covered in blood and sweat, and also beaten. They had to be durable and waterproof, with good edges. We were basically describing something that didn't exist.
And from that came your groundbreaking invention, the prosthetic transfer.
Yes, that's where we created this different kind of prosthetic that has now become widely used, the prosthetic transfer. We created that with all those issues in mind.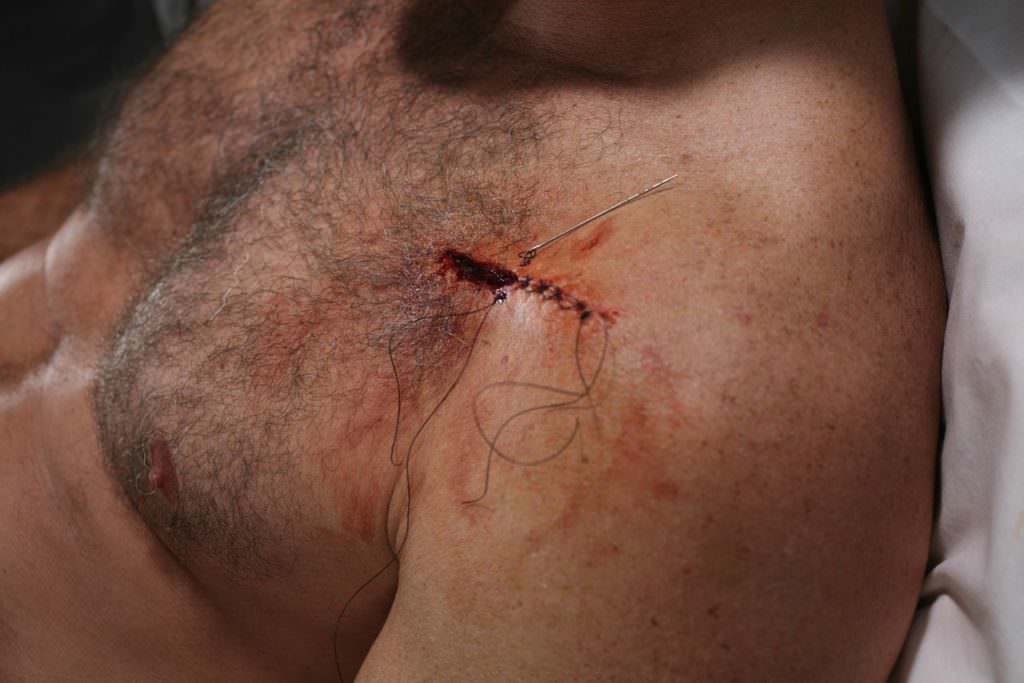 You also got an Emmy nomination for Nip/Tuck, Glee and American Horror Story. All Ryan Murphy shows.
If you see a theme there, it's because I don't really do TV. I don't really get calls to do TV shows, because other companies are better at going very cheap and very fast. And I'm not cheap and I'm not fast. Ryan Murphy works in a world of film quality. He shoots on film, he's always creating, writing, and directing films, and he brings that sensibility to a TV show.
Let's talk about the tattoo work you guys do.
I have an amazing design team and amazing artists. I kind of fell into doing tattoos. I created the tattoos for Pearl Harbor, I was doing specific cuts and bruises and wounds on them, and I came up with doing them out of hand-painted tattoos for all the actors. I gave them to the makeup artists and said, "If you get this actor, here are all the cuts and bruises in this little bag. Apply them like a temporary tattoo."
Wow. So instead of creating bruises with makeup, you made them into tattoos so they would look exactly the same every time?
Right. I also created the tattoo sleeve that looked like you had tattoos all up your arm. My mistake 10-years ago was that I didn't start manufacturing in China immediately. And the idea got taken. I remember [Ed Hardy designer] Christian Audigier walked up to my booth at a fashion trade show in Vegas and said, "This is great, I'll have it in my booth in six months." He flat out told me he was stealing my idea.
Really?
Oh yeah. I know. It's a vicious world. At the time I was naive to the reality of the retail world. Fashion is worse than film. Those people are ruthless. They're mean. They're conniving.
But here you are working on movies like Labor Day from Jason Reitman and Old Boy, the highly-anticipated remake of the iconic Korean film. So you're doing just fine.
(Laughs) I've been so happy to be able to work on these films. To some extent, it's been serendipitous.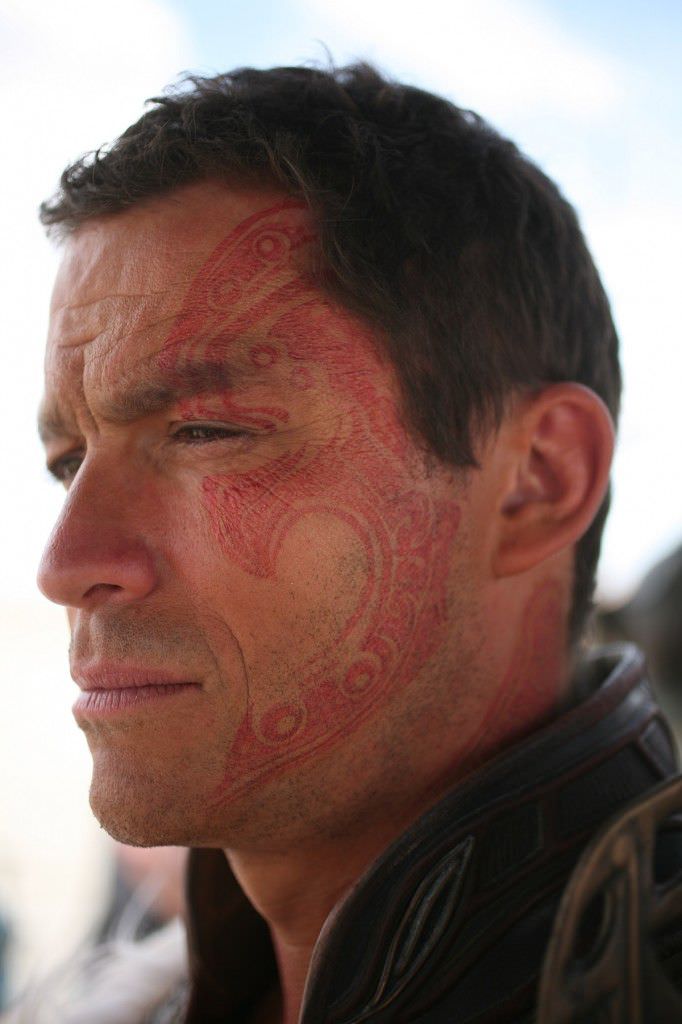 Featured image: Justin Timberlake, from the film 'Alpha Dog,' and a host of fake tattoos provided by Tinsley Tattoo Transfers. Photo courtesy Christien Tinsley.