Cozy Up With Cinema: Fall's Hearty Film Lineup
Fall is officially here and that means it's time for oversized sweaters, homecoming football games, warm cups of apple cider, and of course, the season's best movies. From tearjerkers, to dramedies, to heartwarming comedies, fall's lineup is a treasure trove of endearing cinema. From the highly anticipated Cloud Atlas, to the all-star ensemble cast of The Big Wedding—the weather might be getting colder, but in theaters across the country, fall's new movies are sure to warm your heart and brighten autumn days. Here are a few great fall flicks: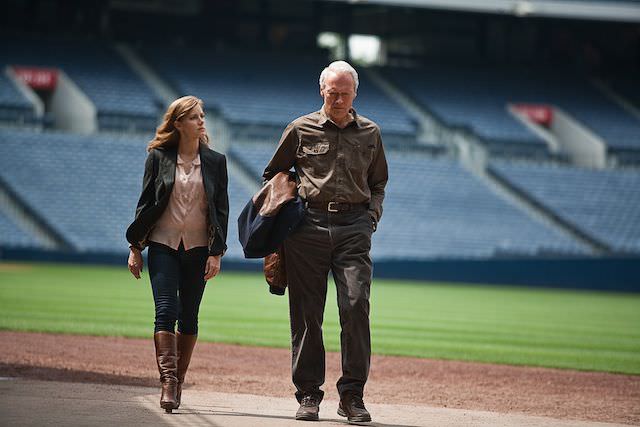 TROUBLE WITH THE CURVE, Warner Bros.
Clint Eastwood takes center stage in Trouble With The Curve, a movie about a baseball scout who, as he enters old age, isn't quite as efficient at his job as he once was. While on his last recruiting trip, Eastwood's character reconnects with his daughter, played by Amy Adams. A story about baseball, aging, and rekindling family relationships, Trouble With The Curve boasts Eastwood's biting wit and a cheery ensemble cast. Clint Eastwood, Amy Adams, John Goodman, and Justin Timberlake star in this idyllic fall feel good. In theaters now.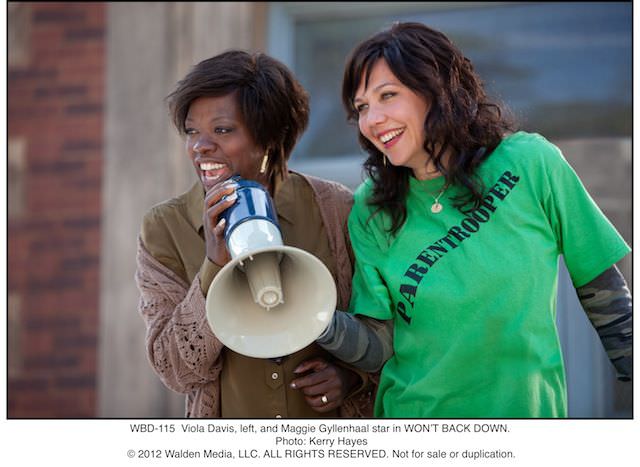 WON'T BACK DOWN, 20th Century Fox
Maggie Gyllenhaal stars as a determined mother who teams up with a local teacher to take on the bureaucracy of a sub-par inner city school system. A story of overcoming systemic injustice, Won't Back Down is already making controversial waves in political circles. But partisan allegiances aside, the film tells a brave and empowering tale about perseverance, standing up for what's right, and the value of a good education. And if the movie moves you, there are community action toolkits available to get behind the cause. Alongside Gyllenhaal, Viola Davis, Holly Hunter, and Rosie Perez star. Release: September 28, 2012.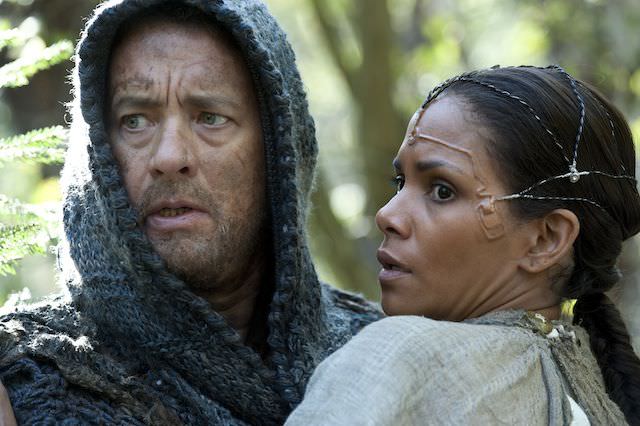 CLOUD ATLAS, Warner Bros.
If you were one of the scores of fans to read David Mitchell's Cloud Atlas, you'll be pleased to know that the film adaptation of the book is set to be a free-wheeling, cinematic tour de force that honors the creativity and imagination of Mitchell's best-selling novel. After all, it's directed by the Wachowskis, the masterminds behind The Matrix. Part time travel, part sci-fi epic, party mystery; this genre-defying story examines larger than life issues—from love, birth, death, interconnectivity, and fate—and it is sure to make for one of the year's best pictures. Tom Hanks, Halle Berry, and Hugh Grant star. Release: October 26, 2012.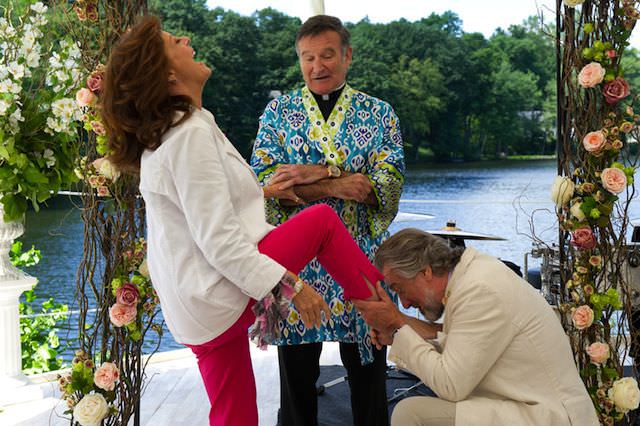 THE BIG WEDDING, Lionsgate
The Big Wedding boasts an enormous cast. With stars Robert De Niro, Diane Keaton, Robin Williams, and Susan Sarandon at the helm, this film is one you won't want to miss. When a divorced couple fakes a big wedding to appease their family, things are likely to venture off into hilarious territory. Could this be the Meet The Parents of 2012? Robert De Niro, Diane Keaton, Robin Williams, Susan Sarandon, Katherine Heigl, Amanda Seyfried, Topher Grace, and Ben Barnes star. Release: October 26, 2012.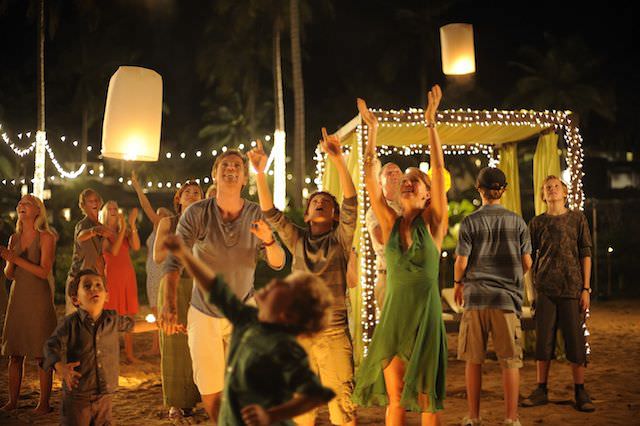 THE IMPOSSIBLE, Summit Entertainment
The Impossible is this fall's bona fide tearjerker (ok, technically, it's released on the first day of winter, but we've been eying this film since its sensational reception at the 2012 Toronto International Film Festival). Starring Naomi Watts and Ewan McGregor, the film—based on a true story—follows a family who encounters the terrible tragedy of the 2004 tsunami that struck Southeast Asia. Their world is turned upside down as the tsunami separates them from one another and disperses them to remote regions of Asia. The Impossible is sure to illicit a few tears yes, but it's also sure to inspire. As the movie's tagline reads: "Nothing is more powerful than the human spirit." Naomi Watts, Ewan McGregor, and Tom Holland star. Release: December 21, 2012.
**Feature image credit: (L-r) SUSAN SARANDON as Older Ursula and JIM BROADBENT as Cavendish in the epic drama "CLOUD ATLAS," distributed domestically by Warner Bros. Pictures and in select international territories. Photo by Reiner Bajo