How Stories Go from "Script to Screen" Gives Meaning to What We Watch
July 16, 2015
Whether it's on TV, in theaters or online, there's more options than ever before to watch movies and TV shows around the globe, making it easier for the great storytellers in our industry to entertain millions, contribute to culture, and spark seemingly endless buzz online. But what is just as important, and not as widely-know, is the long and arduous process of bringing a story from script to screen – requiring thousands of hours of unseen work and the investment of valuable resources.
That's why I was grateful to join Representative Judy Chu and Representative Doug Collins, the co-chairs of the Creative Rights Caucus, to showcase a creative and talented line-up of film and TV industry leaders on Capitol Hill yesterday. The event, "Script to Screen," in partnership with DGA, SAG-AFTRA, IFTA, IATSE, and CreativeFuture, offered a glimpse into how movies and TV shows are made, and how the process drives our vibrant sector of the American economy, responsible for nearly two million jobs nationwide.
Two of the key points I took away from "Script to Screen" are fundamental tenets of the American economy:  Creativity is a major contributor to our economy, and creators need to be compensated for their work.  I was pleased that both Representatives Chu and Collins, leaders on the issue of creative rights, joined me in reinforcing those beliefs yesterday.
Representative Chu said, "Creative works are a significant driver of our economic growth and the source of thousands of American jobs. We must ensure that creators receive fair content protections and compensation so they can continue contributing to our culture and economy."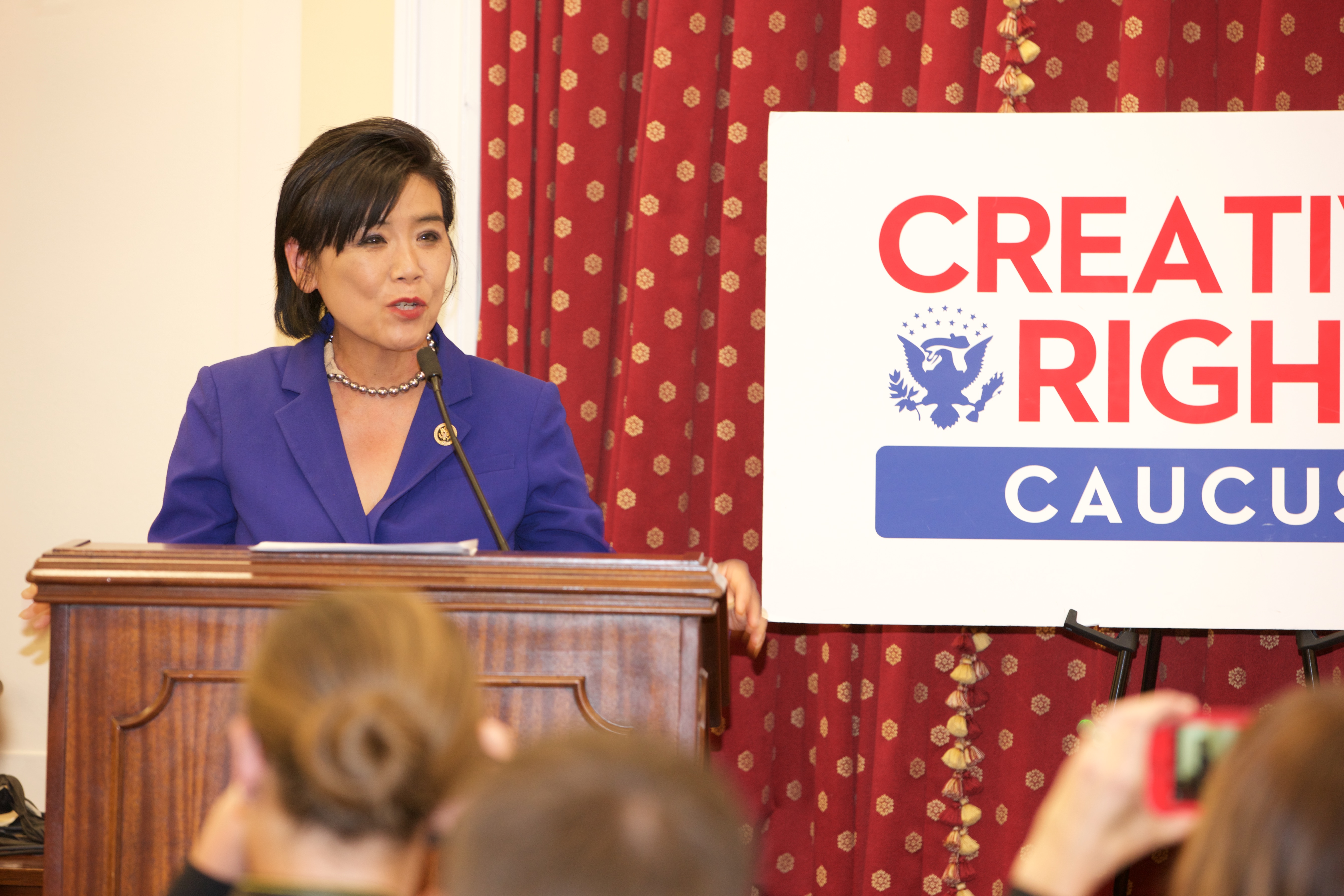 And Representative Doug Collins added, "It's been an honor to learn from the creators who are stimulating economic growth across the nation while pursuing their art. Protecting both the property rights and the livelihood of the hundreds of people who bring this art to life on screen is crucial to the film and television industry."
The audience was also treated to behind-the-scenes insight from industry professionals from almost every part of the movie and TV lifecycle – from writing and production to marketing and distribution. Writer/Producer Paul Redford, who worked on "The West Wing," among other shows, focused on how "movies are both an art form and an industry" during his keynote remarks. In touting the importance of copyright, Redford explained that he even attributes his family to his work in the film industry, recalling that it was during his time on "The West Wing" that he finally had the steady income and benefits that allowed him and his wife to raise their family.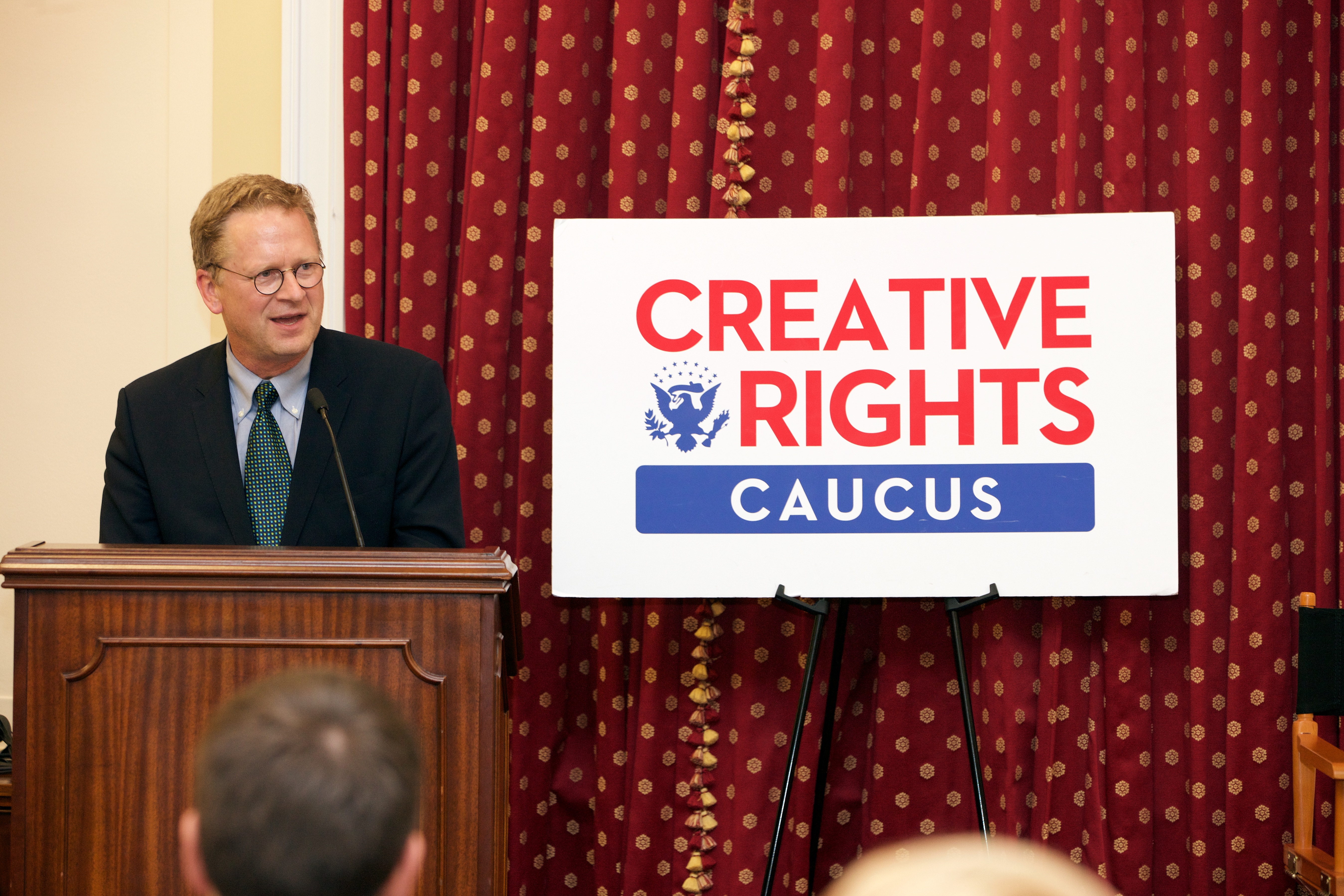 Actor Jason George, SAG-AFTRA, who is known for his work on shows like "Grey's Anatomy" and "Mistresses," said, "American films and television programs are enjoyed by billions of people around the world, and those creative works are the result of tens of thousands of hard working people.
On the same panel discussion, James V. Hart, a screenwriter with credits such as "Hook" and "Contact," noted, "I think it is important for our elected officials and the public to understand that we are not just 'content providers,' which is an overused phrase, but we are in fact 'job creators.'"
And vital to our industry's substantial economic impact, the industry speakers also underscored the damage that is done when creators are not compensated for their work. In particular, the conversation focused on how content theft negatively affects individual workers that rely on residual payments after a film or TV show premieres, and can also discourage filmmakers from pursuing future projects, which are often built on delicate and complicated financial frameworks.
On this topic, Two-time Academy Award®-nominated film producer Richard Gladstein said, "It's important for our industry to speak to our representatives in Washington and ensure they are aware of the many ways we create and distribute film and television and how important it is to have our creations protected from unauthorized exhibition."
"Script to Screen" did an excellent job combining the voices of leaders on Capitol Hill and leaders in our industry to help advance the rights of creators. And I hope all that attended take home that the film and TV industry doesn't just entertain audiences, it also makes a huge economic impact, and rewarding creators is a key pillar for continuing that success.
For more details on "Script to Screen," please click here.
Photo Credit: Frank McPartland