Infographics Tell The Story Behind Record-Breaking 2013 At The Box Office
March 25, 2014
New figures released today from the MPAA's annual Theatrical Market Statistics report show that global box office receipts reached $35.9 billion in 2013.  You can find a link to the full Market Statistics report HERE, or if you're interested in three of the key takeaways from all of that data, check out the infographics below.  
AUDIENCES AROUND THE WORLD LOVE MOVIES
The impressive growth of the international market played a vital role in these record-breaking numbers.  In fact, the international market has grown 33% over the past five years – and was up 5% in 2013 to a historic high of $25 billion.  Growing markets in Russia, Brazil, Mexico, and of course China are responsible for the meteoric rise.  This year, China is again the number one international box office market, and it becomes the first international market to eclipse $3 billion.
Worldwide box office for all films released around the world also reached another historic high in 2013 —  $35.9 billion, up 4% from last year.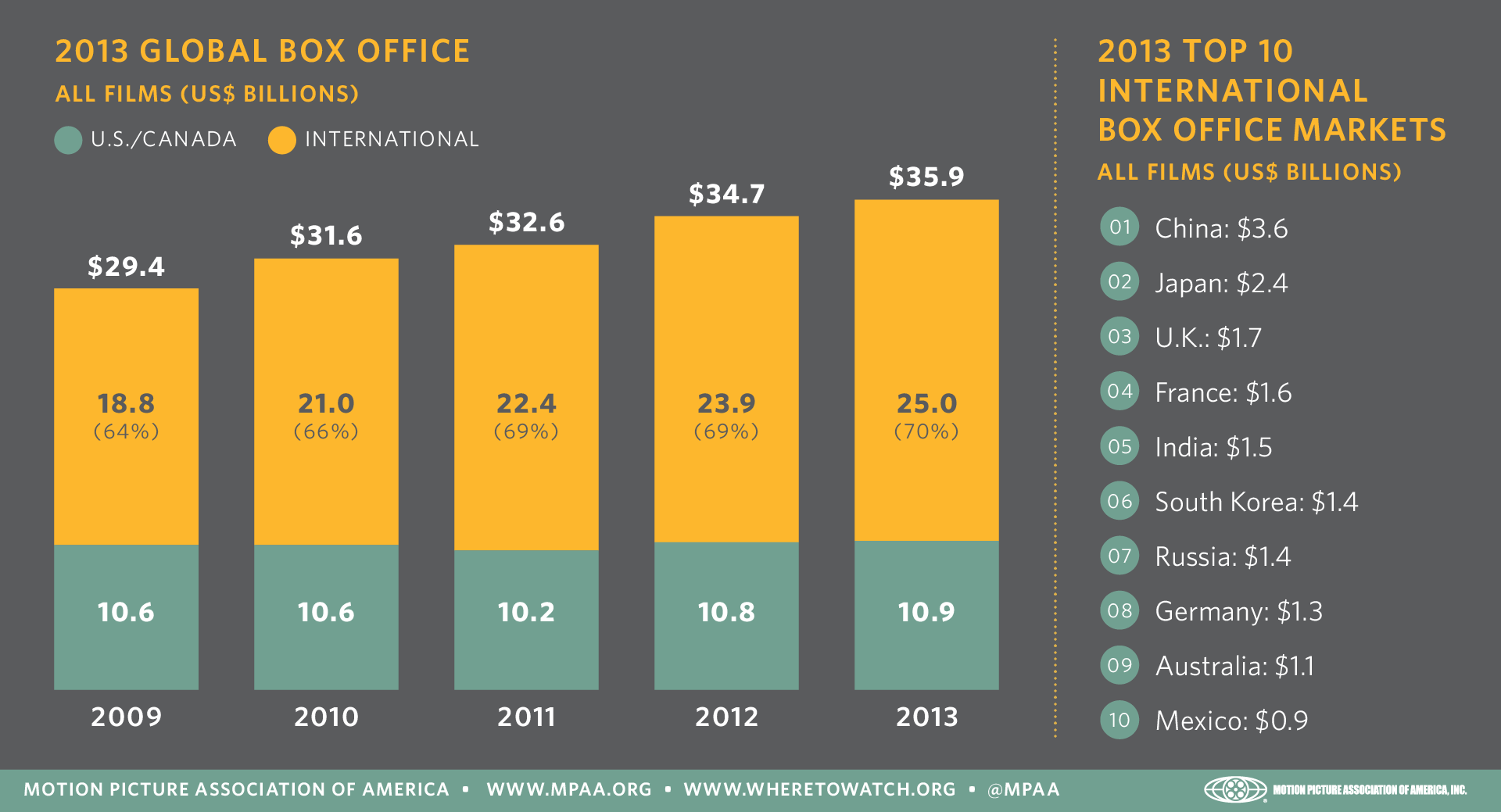 IF YOU LOVE MOVIES, YOU LOVE TECHNOLOGY
In addition to detailing the growth of global box office, the Theatrical Market Statistics Report explores the relationship between movie lovers and technology.  The report finds that frequent moviegoers tend to own more technology than the general population – nearly three-quarters of all frequent moviegoers own at least four different types of technology.  It comes as no surprise to us that movie lovers love tech – the moviegoing experience itself is a high tech one.  From digital sound to 3-D to CGI, movies are on the cutting edge of technological innovation.  And as audiences connect to more and more devices, it's getting easier to find the movies you love on legitimate platforms those devices, too.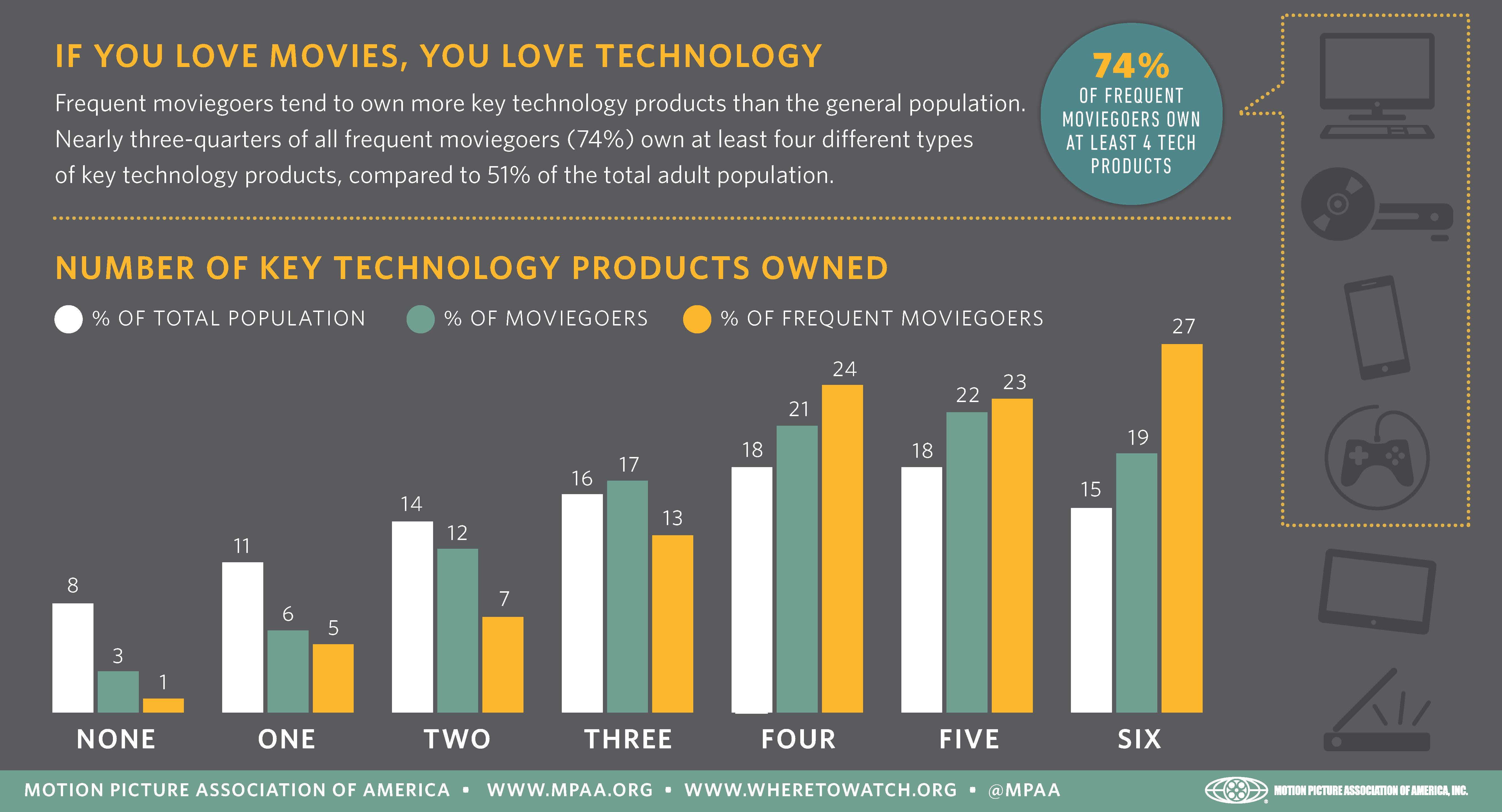 MOVIEGOERS REPRESENT A DIVERSE AUDIENCE
For the first time, this year's report also explores the demographic breakdown of moviegoers in the domestic market who saw the top grossing films of 2013 in theaters. The results reflect a moviegoing audience that is ethnically diverse – an important reminder of the power of storytelling to transcend boundaries and create shared experiences for us all.