From Pages to Pictures: Books, Movies, and Some Great Stories From 2017
December 18, 2017
A shapeshifting monster, a clever French detective, and heroic American veterans were just some of the characters first imagined in great books that sprang to life on the silver screen in 2017. These movie adaptations are collaborations of mind and spirit, where the author, publisher, motion picture studio, and movie magic creators each have a starring role. The end result is inspired audiences and enriched lives.
This creativity on page and screen is also linked by copyright protections. In the United States, the combined creative industries support 5.5 million American jobs and contribute 1.2 trillion to the U.S. economy thanks to a strong legal framework that incentivizes and protects creative works.
Here's a look at ten stories in 2017 that jumped from page to picture:
1) Captain Underpants made his motion picture debut in The Adventures of Captain Underpants, from the book of the same name by Dav Pilkey. Published by Scholastic in 1997, it is the first in a 12-book series that has sold more than 70 million worldwide. DreamWorks first expressed interest in the animated feature when the book was first published by Scholastic in 1997 and finally won the rights in 2011. The film follows the pranks of two fourth-grade friends and next-door neighbors.
2) The Circle follows the story of Dave Egger's dystopian novel by the same name. Eggers was directly involved in creating the screenplay for the film together with Director James Ponsoldt. The book was published in 2013 by Knopf Doubleday Publishing Group (Penguin Random House).
3) The Dark Tower, by Stephen King, features an epic battle between characters Roland and the Man in Black. Many scenes were shot in iconic New York, a home to many of our favorite stories, publishing houses, and movie sets. In fact, last year more than 128 movies and 154 television series were filmed in New York. King's book was published by Scribner, an imprint of Simon & Schuster, Inc.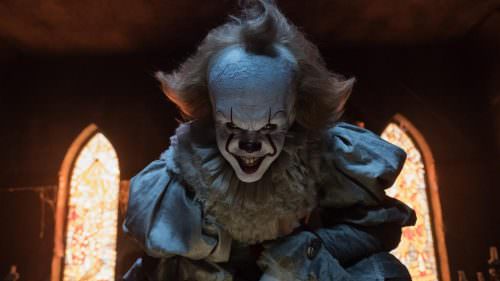 4) Stephen King's classic It, another best-selling Scribner title, made its return to theaters this year, bringing suspense and fear to audiences everywhere. This Warner Bros.' film also brought an economic boost to Ontario's local economy. In just 60 days of filming, It hired 1,255 cast and crew in Ontario, and spent over $28.9 million dollars on payroll and vendor expenditures. The production supported a wide range of local businesses, hotels, catering operations, restaurants, lumber and construction suppliers, as well as spending $14.1 million on local payroll. The film's success is likely, in part, due to King's popular novel.
5) The Glass Castle, the bestselling memoir by Jeannette Walls, has more than 5.5 million copies in circulation in North America. Scribner, an imprint of Simon & Schuster, is the publisher. The films translates the story of a young woman and her eccentric family as they deal with poverty and addiction. The film focused on the relationship between Walls and her deeply dysfunctional father, as she learned how to create for herself a successful life on her own terms.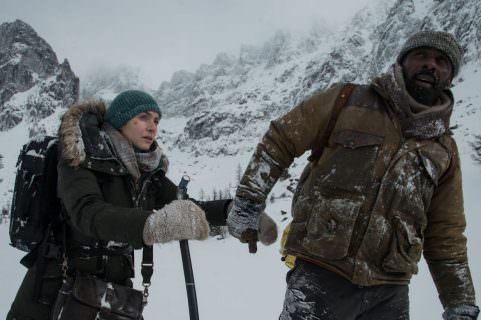 6) Published by Broadway Books, an imprint of Penguin Random House, Charles Martin's The Mountain Between Us brought audiences Kate Winslet and Idris Elba in this gripping story about survival, healing and love. The Twentieth Century Fox film was directed by Abu-Assad, and Chris Weitz and J. Mills Goodloe were the screenwriters.
7) Twentieth Century Fox's Murder on the Orient Express director/star Kenneth Branagh brought Agatha Christie's popular book to life in a star-studded film. Christie's 1934 novel published by Collins Crime Club (now part of Harper Collins) follows the author's most famous detective, Hercule Poirot, as he solves a murder on a snowbound train while en route from Istanbul to London. Various directors have tried their hands at adapting this story for the screen, including Sidney Lumet with the 1974 movie starring Albert Finney, and each has delivered an entertaining adaptation.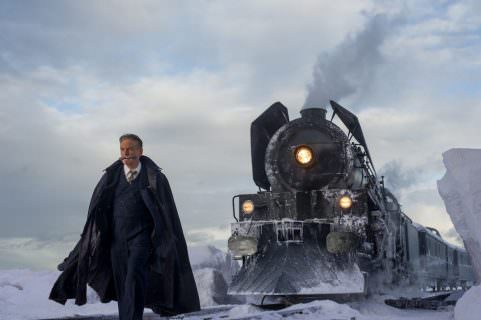 8) Dreamworks Pictures Thank You for Your Service moved audiences and creators alike this season. The novel, written by the American journalist David Finkel, was brought to theaters by Director Jason Hall. The story touched Amy Schumer so much that she donated all the money she earned for this movie to veteran foundations. The book was published in 2013 by Farrar, Straus and Giroux, a Macmillan imprint.
9) New York Times bestseller Wonder crosses several creative industries. The novel's title was inspired by the Natalie Merchant song of the same name, and the film was inspired by the novel that was written by Raquel Jaramillo and published by Knopf Doubleday Publishing Group, a part of Penguin Random House. The film follows August Pullman, a fifth grader with an rare medical condition that causes facial deformities, as he goes to school for the first time.
10) DC Comics character Wonder Woman made the list twice in 2017. First with a Warner Bros.' blockbuster film adaptation worldwide based on theWonder Woman character, which earned more than $800 million worldwide; and next with the movie Professor Marston and the Wonder Women, a biographical film about the women who inspired him to develop the iconic character.
This holiday season, we hope you find time for the book and the film!
About the AAP
The Association of American Publishers (AAP) represents more than 300 book and journal publishers in the United States on matters of law and policy. Find us online at 
www.newsroom.publishers.org
 or on twitter at @AmericanPublish.