#CopyrightCreates: Report Reveals Copyright Industries Contribute $1.2 Trillion to U.S. Economy
December 6, 2016
Copyright industries contribute a record $1.2 trillion to the U.S. economy and employ more than 5.5 million American workers, according to a new report from the International Intellectual Property Alliance (IIPA).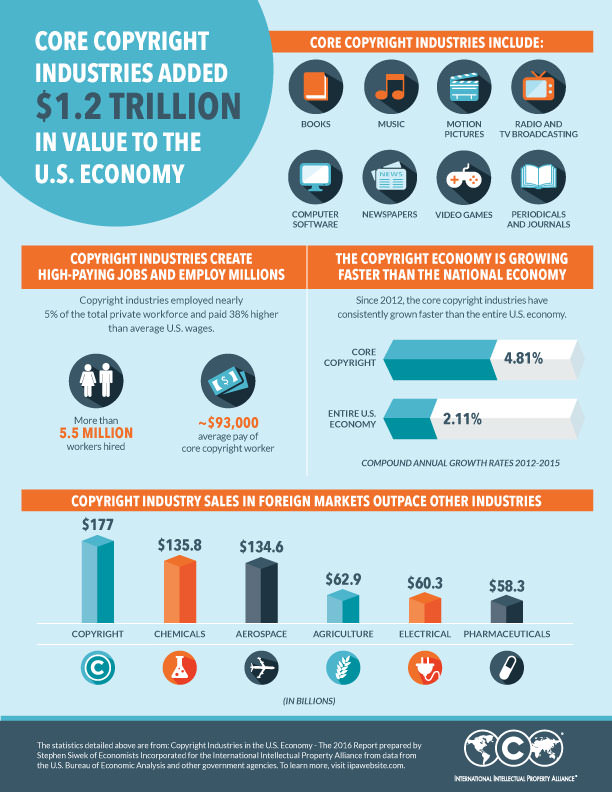 This morning on Capitol Hill, a bipartisan group of lawmakers joined the IIPA for a press conference to highlight the report, "Copyright Industries in the U.S. Economy," and the positive economic impact of books, music, films, television, software, newspapers, video games, and other creative works.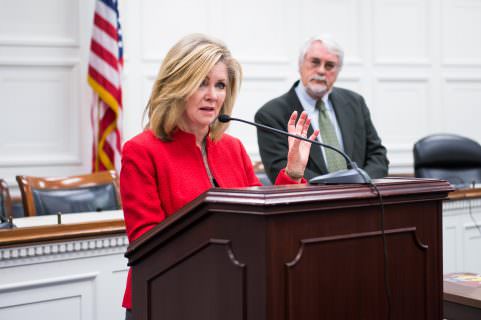 Photo Credit: Joy Asico (www.asicophoto.com)
Thanks to Reps. Marsha Blackburn, John Conyers, Jr., Doug Collins, Judy Chu, Darrell Issa, & Ted Deutch for their efforts to support these important industries.
View more photos from the press conference here:
To read the full IIPA report, click here.