Celebrating Latino Creators
July 5, 2017
Last week, the National Association of Latino Independent Producers (NALIP) held their 2017 Media Summit to celebrate and promote Latino creators in the industry. The MPAA was proud to join the many sponsors of this summit, including HBO, Comcast NBC Universal, Telemundo, SAG producers, The Walt Disney Company, 20th Century Fox, and Sony.
Along with other industry leaders, the MPAA is committed to promoting Latino talent both in front of the camera and behind the scenes to expand the stories told through media. Over the course of four days, this year's summit centered on the theme "Create With Us" and aimed to provide creators with the tools, knowledge, and connections needed to help propel their careers in the industry.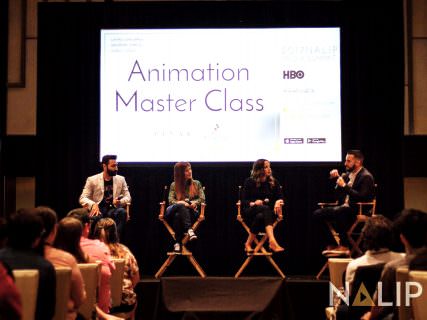 This year, attendees had the privilege to hear from keynote speakers:
Kiska Higgs, Head Of Acquisitions & Co-Productions at Focus Features
Xan Aranda, Producer of HBO's Room 104
David Levine, Co-Head of Drama at HBO Programming
NALIP recognized talented Latinos in the industry, including:
Jorge R. Gutierrez, Tech Arts innovator Award
Zoe Saldana, Outstanding Achievement Award
Ivonne Coll, Lifetime Achievement Award
Kate del Castillo, Outstanding Achievement In Television
Lele Pons, Digital Trailblazer Award
Tony Revolori, Lupe Ontiveros Award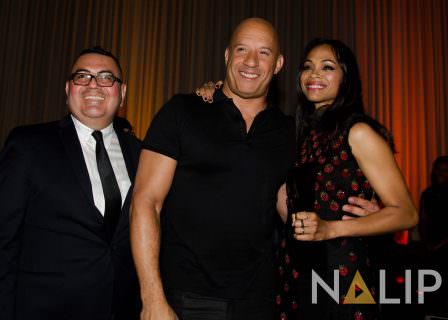 These individuals are some of the many talented Latinos working in the industry and inspiring others to accomplish their dreams.
Our recent Theatrical Market Statistics Report shows Latino moviegoers are some of the most dedicated in the nation. While Latinos make up less than 19 percent of the total U.S. population, they represent 23 percent of frequent moviegoers. The MPAA continues working to encourage inclusion in film and television, and proudly supports NALIP as they work to promote the largest ethnic minority in our country.
For more information on the 2017 NALIP Media Summit, visit their website here.
Photo Credit: NALIP