"Beyond the Red Carpet" Helps Shine a Light Behind-the-Scenes of the Film & TV Industry
September 11, 2014
Last night, members of Congress and their staffs had the opportunity to mingle with filmmakers, actors, editors, costume designers and other creators during the first ever "Beyond the Red Carpet: Movie & TV Magic Day." Organized by various companies, guilds and associations representing the American Film and Television Industry, in cooperation with Congressional Creative Rights Caucus Co-Chairs Reps. Judy Chu (D-CA 27th) and Howard Coble (R-NC 6th), this inaugural event shed an important light on the vital role that the people behind this industry play in our country. As actor Patrick Duffy remarked, "the talent you see on screen is just the tip of the iceberg.  The real talent is the 95% of people who work behind the camera."
For three hours, more than 400 guests, including 30 members of Congress, toured exhibits including period costumes from AMC's "TURN" and the work done by animators from Disney's smash hit "Frozen."  They heard from costume illustrator Phillip Boutte, Jr. about designing costumes and characters for films such as "Man of Steel," "The Hunger Games: Catching Fire" and 2009's "Star Trek," and watched as Cig Neutron, a make-up artist from Syfy's "Face Off" transformed his girlfriend into a creature from another world.
Along with the great exhibits and a myriad of photo ops with the likes of SpongeBob SquarePants, Fox Sports' Cleatus and an actual Oscar statue, attendees were treated to a series of panel discussions featuring industry professionals talking about their work and the effort, commitment and creativity required at every level to make films and television series.  Hawk Koch, President Emeritus of the Producers Guild of America, described the role that a producer plays guiding a film from the first moment it's being pitched right up through it being shown in "the last theater in Beijing."  And film editor Jackeline Tejada talked to audiences about the process of distilling hours of footage, comprised of multiple takes and variations on a scene, down into just a few moments worth of screen time that audiences finally watch.
The evening's final panel, comprised actor RJ Mitte of "Breaking Bad," along with actors Patrick Duffy and Linda Gray of Warner Horizon's "Dallas," discussing the impact that productions have on the local communities where they are filmed. According to Duffy, "'Dallas' started the industry in Dallas back in the '70s," and today, there is an entire industry that has been built up with great professionals, many of whom started with the original series, that productions love to hire whenever they come to the area to film.  Acknowledging the great partnership that "Breaking Bad" had with the people of New Mexico, Mitte remarked that today, "communities are welcoming these productions with open arms."  They provide stable employment for local residents and bring in a wealth of tourists every year.  Duffy described that his time in Texas means "you're part of the community." Planting trees, paving roads, improving the local infrastructure, and joining community organizations are just some of the ways Duffy says that the production team of "Dallas" and the studio have helped the local community, and that the community appreciates what they do because "even after we're gone, those things will be there."
These types of benefits that a community experiences when a production comes to town can be seen over and over again wherever film and TV productions occur. According to the latest data, this industry directly and indirectly supports 1.9 million jobs across the country every day and is responsible for $111 billion in total wages. Those numbers aren't just talking about the actors and directors; they include the dry cleaners, florists, caterers, hardware and lumber suppliers and all kinds of other workers who are touched by this industry in some way.  Looking at just 2012, more than $38 billion were paid by this industry to over 330,000 local businesses around the country. More information on the industry's economic contributions state-by-state can be found here.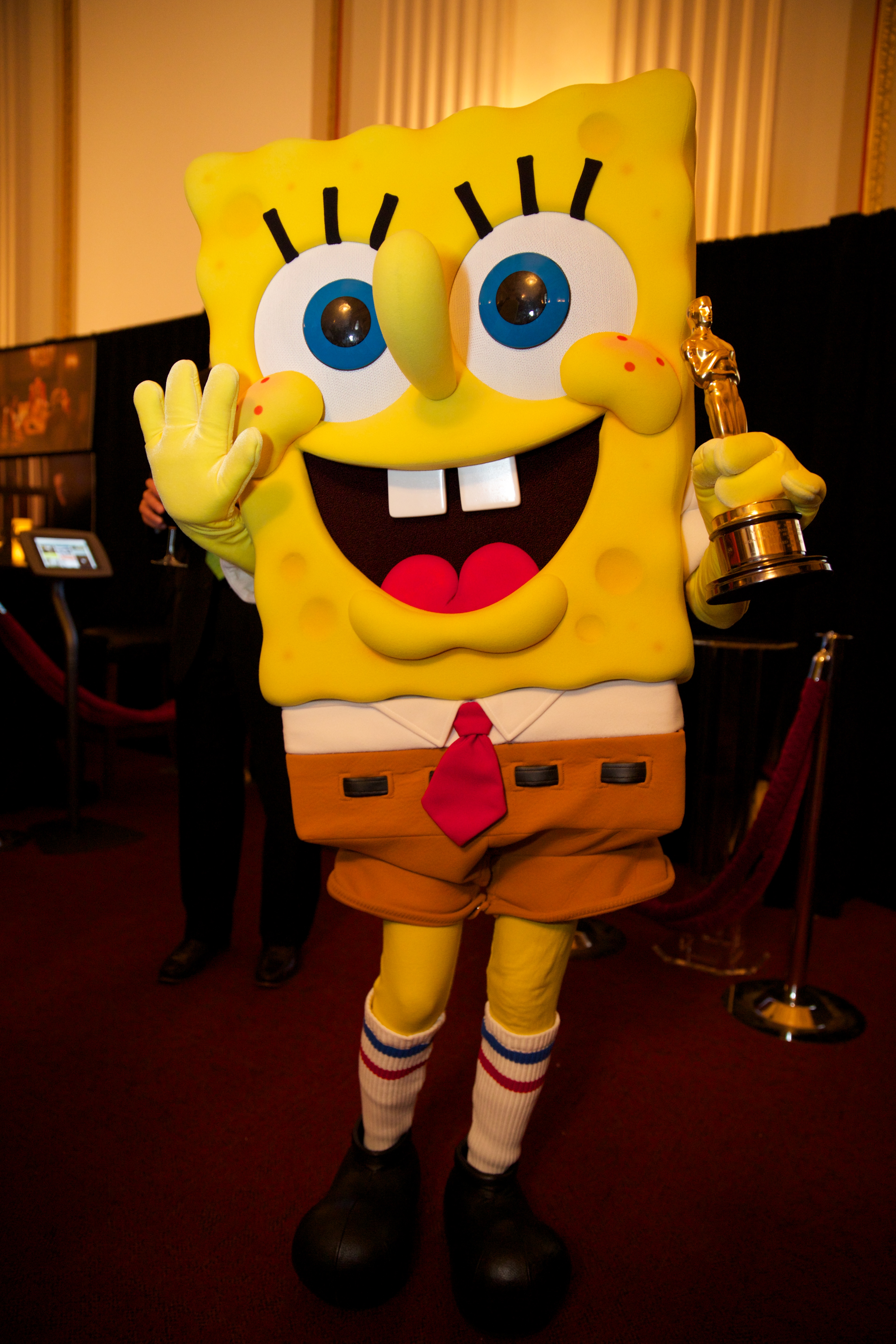 Nickelodeon's SpongeBob SquarePants with the Oscar statue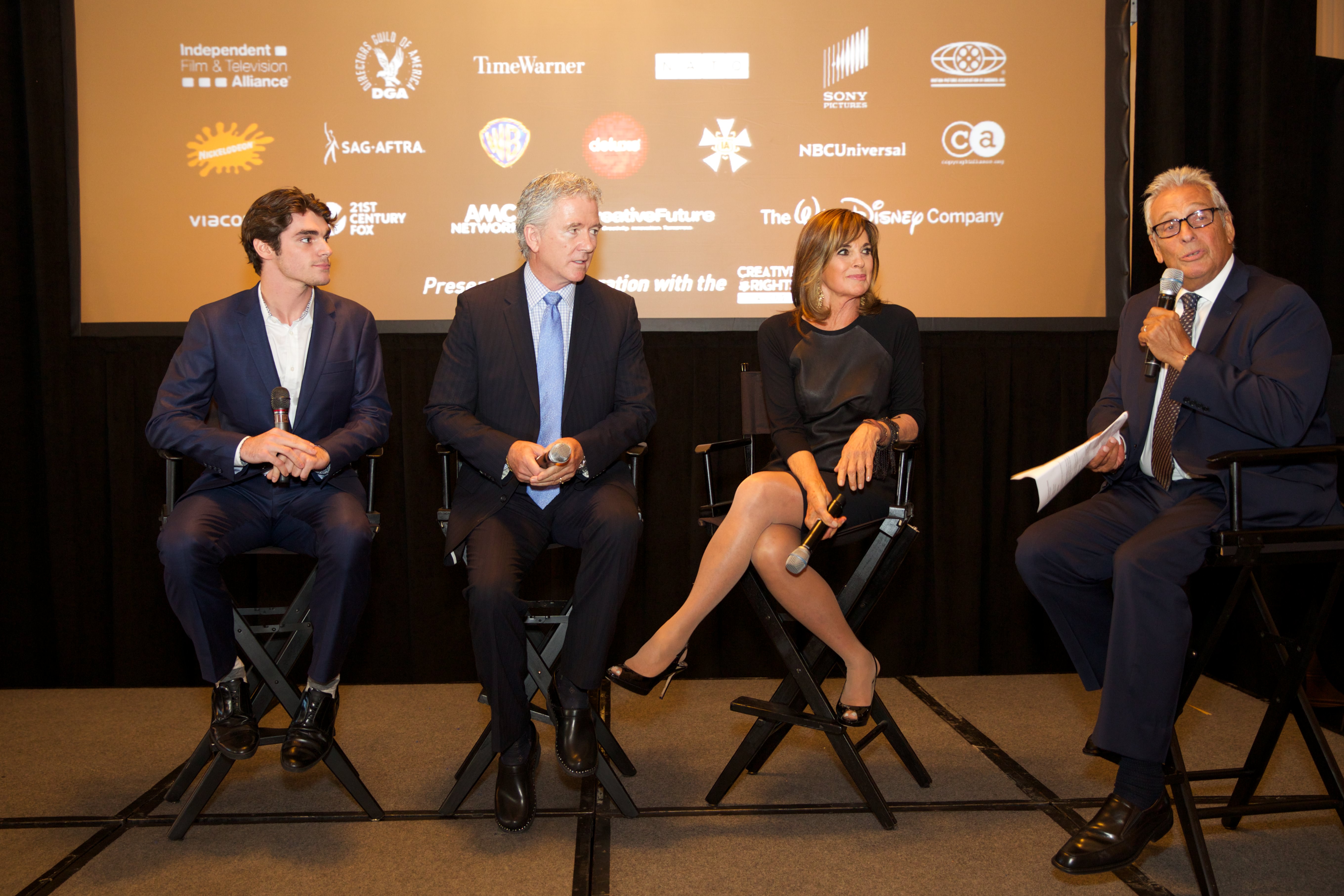 From left to right: RJ Mitte, Patrick Duffy, Linda Gray, and Hawk Koch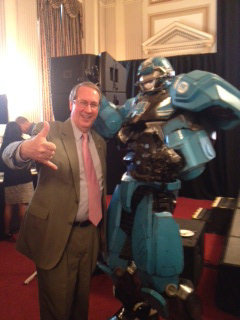 Representative Bob Goodlatte and Fox Sports' Cleatus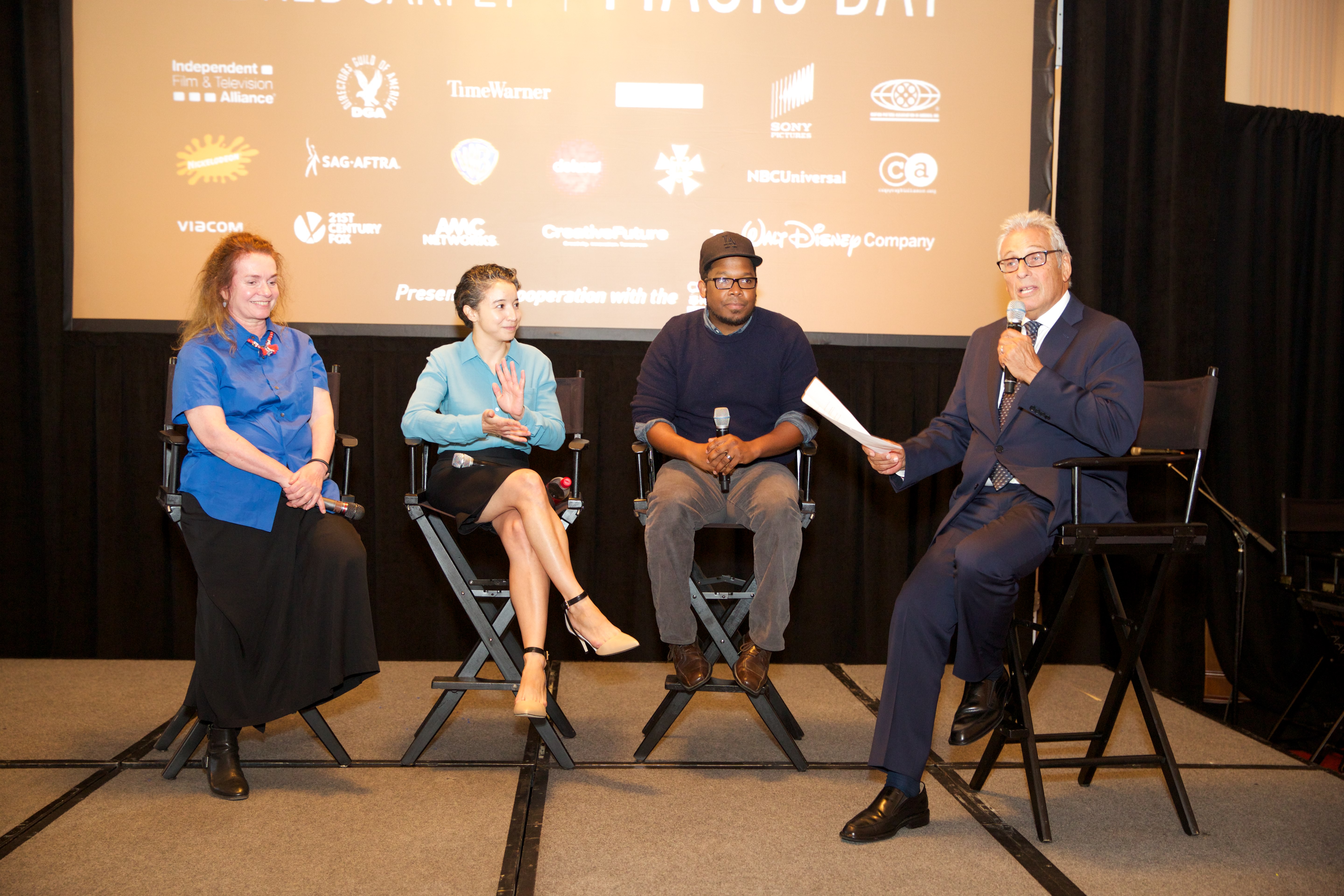 From left to right: Donna Zakowska, Jackeline Tejada, Philip Boutte, Jr., and Hawk Koch