2016 HIGHLIGHT REEL
December 29, 2016
It's been an eventful year for the Motion Picture Association of America (MPAA) – let's hit rewind and take a look at some of the highlights:
Creating American Jobs
A strong national economy depends on a strong creative economy – and 2016 was no exception. Ahead of Labor Day, the MPAA unveiled an interactive map, highlighting the nearly two million American jobs supported by the film and television industry across all 50 states.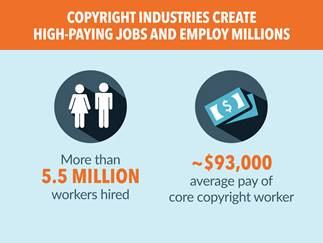 Another report released in December from the International Intellectual Property Alliance found that the nation's core copyright industries contribute a record $1.2 trillion to the U.S. economy and employ more than 5.5 million American workers.
Preserving and Protecting Speech
2016 was an important year for advancing the film and television industry's longstanding commitment to free speech and expression. In October, MPAA Chairman and CEO, Senator Chris Dodd, traveled to Georgia to celebrate legislative victories on several Frist Amendment issues and accept the Georgia First Amendment Foundation's Charles L. Weltner Freedom of Information Award.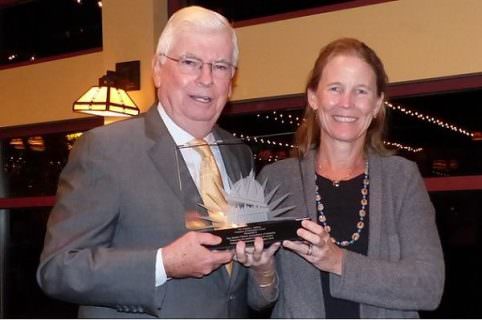 Photo Credit: Georgia First Amendment Foundation
As Senator Dodd wrote in The Huffington Post, "Georgia has recently been a battleground in the fight to protect speech, and this year, we celebrate a major victory."
Promoting Diversity and Inclusion
In October, the MPAA had the privilege of hosting several creators and cast members of the Golden Globe-nominated film Moonlight for a screening of the movie and a discussion on the importance of diverse storytelling in film and media.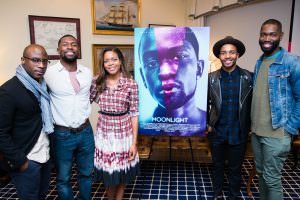 Senator Dodd was also presented a Visionary Award at the Icon Talks, "Celebration of Multiculturalism and Diversity," for his outstanding efforts to advance diversity in the film and television industry.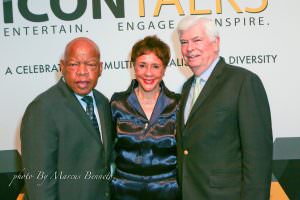 Photo Credit: Marcus Bennett
Investing in Technology and Innovation
This spring, the MPAA joined artists, creators and innovators from around the world to celebrate World IP Day. There are now more ways than ever to watch your favorite TV show or movie on more devices than ever before – MPAA partner site, Where to Watch, continues to provide audiences with a one stop shop to find their favorites. 2016 also brought audiences the 360 VR, faster frames per second, wide screen anamorphic lensing, the creation of a new language, a suit created with state-of-the-art visual effects, and more technological advancements. The film and television industry continues to provide the very best in cutting edge entertainment.
Celebrating Creativity
The MPAA closed out a busy year by co-hosting the Washington, D.C. premier of Jackie, featuring a panel with Natalie Portman, director Pablo Larraín, and screenwriter Noah Oppenheim.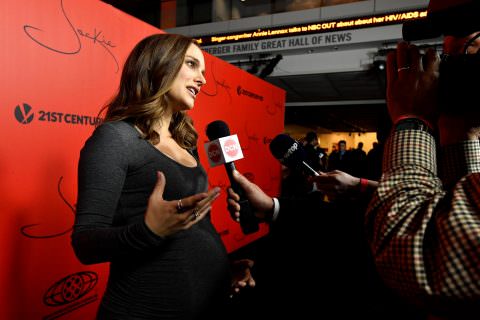 Photo Credit: Larry French/FoxPictureGroup
As creators and audiences alike look forward to 2017, the MPAA will continue working to create jobs, preserve and protect speech, invest in technology and innovation, promote inclusion in the film and television industry, and celebrate creativity.