Doctor Sleep Earning Praise as Excellent Follow-up to The Shining
While Andy Muschietti's IT: Chapter Two understandably was dominating the Stephen King adaptation conversation, writer/director Mike Flanagan (The Haunting of Hill House)'s Doctor Sleep is earning some rave reviews now that critics have seen the film.
Doctor Sleep catches up with Danny Torrance (played here by Ewan McGregor) some forty years after the events of The Shining, in which, in case you've somehow forgotten, Danny's dad went insane and tried—very hard—to murder him with an ax. The degree of difficulty in adapting Doctor Sleep was no joke. Not only was Flanagan tasked with tackling King's 531-page novel of the same name, but he also had to connect his film with Stanley Kubrick's iconic 1980 adaptation The Shining, which famously took some major liberties with King's source material.
The results, as glimpsed from the online reactions and reviews, seem to point to a fresh and frightening film. Here are some spoiler-review reactions to the film. Doctor Sleep creeps into theaters on November 8, 2019.
#DoctorSleep is another trauma-fuelled emotional horror from Flanagan that made me ugly cry in public. Understandably shakes up the book quite a bit, but keeps King's heart right where it needs to be. Where does one sign up for Rebecca Ferguson's cult? Asking for a friend. pic.twitter.com/Jfs2FggiPf

— Haleigh Foutch (@HaleighFoutch) October 25, 2019
#DoctorSleepMovie: A hallucinogenic horrorscape, @flanaganfilm channels King's waking nightmares & familial trauma artfully. Crafts visceral, disquieting dread not too dissimilar to Kubrick's masterpiece. McGregor & Ferguson give perfectly pitched performances.@DoctorSleepFilm pic.twitter.com/IF6YJhDBTz

— Courtney Howard (@Lulamaybelle) October 25, 2019
With #DoctorSleepMovie, Mike Flanagan delivers the best parts of Kubrick and King in one movie.

It made me feel silly for wanting to step back into The Overlook, instead of stepping forward from The Shining with Danny.

Rebecca is an instant icon, and Ewan completely nails it. pic.twitter.com/7Szfq2iRlG

— Andrew Dyce (@andrewbdyce) October 25, 2019
I really, really loved this movie & tried to do it justice here. Check out my meager thoughts here! #DoctorSleep #DoctorSleepMovie https://t.co/9Gui6aOSk1

— Heatherface Wixson (@thehorrorchick) October 30, 2019
#DoctorSleep is real good.
That is all. pic.twitter.com/PyB4R55vaO

— Steven Weintraub (@colliderfrosty) October 30, 2019
#DoctorSleep is my favorite King book and the movie was exactly what I was looking for in the film adaptation of it. Have lots and lots of questions for Mike Flanagan and the cast tomorrow ??

— Beatrice Verhoeven (@bverhoev) October 28, 2019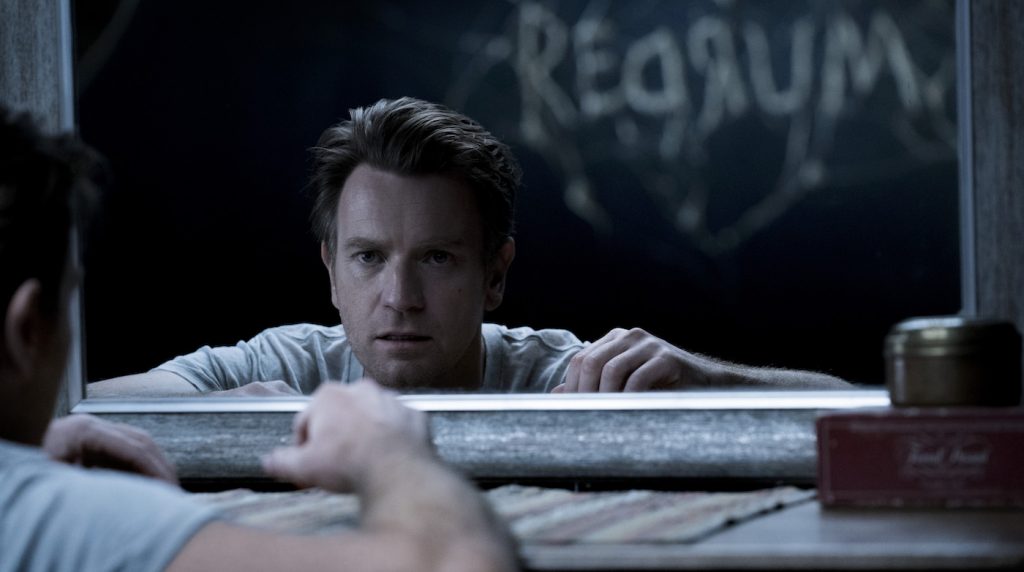 Featured image: Caption: ROGER DALE FLOYD as Young Danny in the Warner Bros. Pictures' supernatural thriller "STEPHEN KING'S DOCTOR SLEEP," a Warner Bros. Pictures release. Photo Credit: Courtesy of Warner Bros. Pictures